Something Shifty about Kenneth Copeland Ministries' Definition of ''Partner''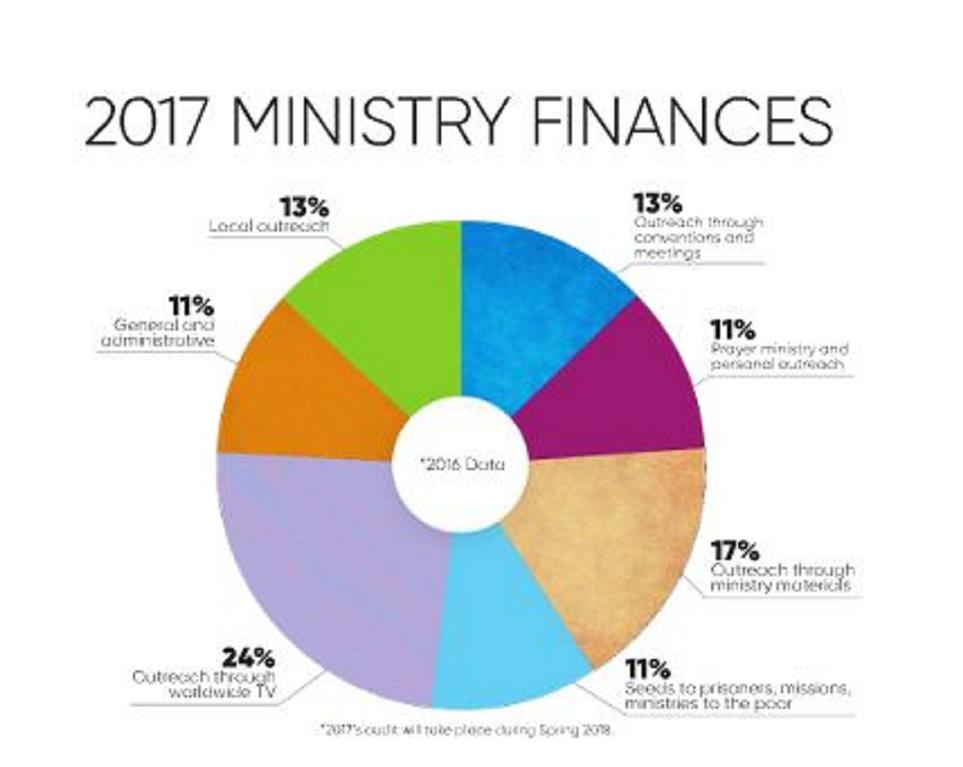 Oklahoma City, Oklahoma
April 9, 2018 11:17am CST
I recently 'complained' about KCM's "2017 Covenant Partner Report"---briefly; that it tells all the "covenant partners" what-all KCM has done with 'its money' (covenant partners' donations making up 'the required fraction'), but doesn't tell us 'how much things cost.' And that's fine for those of us who are 'just fans of the mission,' but some of us (not usually 'including me,' which is why I'm haven't complained until now (APRIL!)) don't feel like "partners" http://worldwidewisewordweb.blogspot.com/2018/04/partner-partnering-partnered-partners.html if we don't know "the costs." ... not to say I feel that any of us
deserve
to 'demand' any more info than they give (particularly me, who gave just a few dollars a few years ago ... and maybe a few cents every few months)---just as no human
deserves
the gift which disciples-of-Christ freely give them But Lord Jesus tells all
His
covenant partners 'what it cost
Him
to give us the gift!' (But maybe 'covenant partners' means something different in KCM's use of the phrase.) "Partnership with Kenneth Copeland Ministries is about more than just giving to a ministry. It's a covenant and a joining together in faith, and it's being a part of something bigger than yourself."

1 response

• St. George, Bermuda
10 Apr
To me being in covenant relationship with someone means that you come together and support them through many people efforts you reach a common gold them telling you where the money went is called accountability now you wanting to know the cost is petty small matters to me if you want to know they spent 2 dollars on a toothbrush for a child in Africa to me this is a small matter you are blessed they are giving you any information at all

• Oklahoma City, Oklahoma
10 Apr
I'm reminded of Kenneth Copeland's "Six 'I's of Prayer" (kind of his version of The Our Father---six statements you make within every prayer): I Believe. I Will. I Take it. I Have it. I Thank You for it. I Forgive. ... or maybe I'm remembering it wrong. Nope. And it's a blessing that Kenneth & Gloria & family can forget about individual partners and just let us all believe our donations when straight to the heavenly bank-account from which God graciously donates infinitely---meaning they don't have to worry about 'how much things cost' because God handles all the accounting! (and for those of us who know that someone needs to keep track of exact amounts, we're assured that "an annual financial audit is conducted by the CPA firm CliftonLarsonAllen LLP.")

Kenneth Copeland Ministries has been publishing the Believer's Voice of Victory magazine for more than 40 years. Receive your positive, faith-filled magazine FREE each month, subscribe today at www.freevictory.com.