Bad Bad Pretty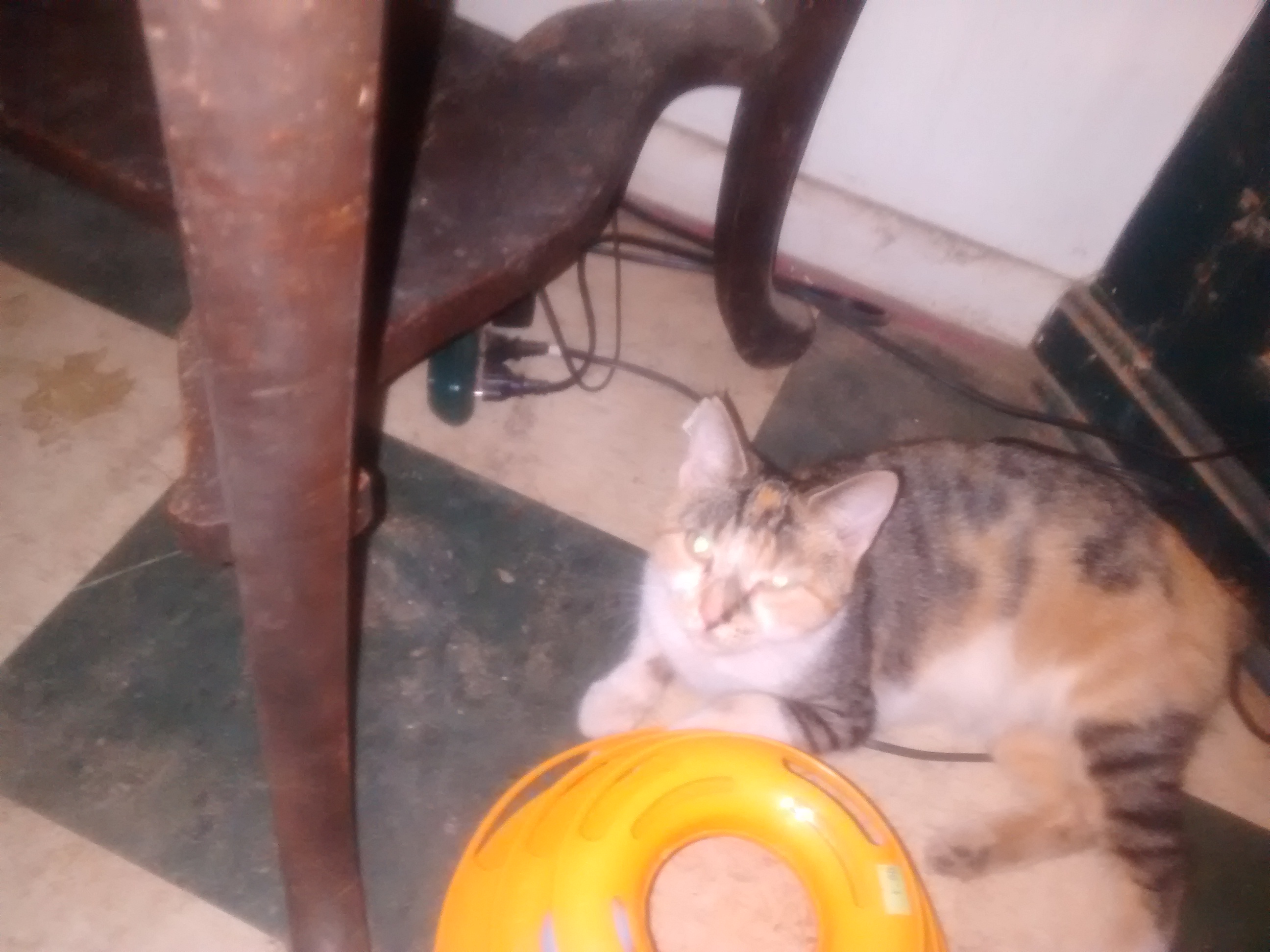 Marion, Ohio
April 11, 2018 9:24am CST
I got up this morning to find that Pretty cat had been at it again. I was hanging the tub stopper on the handle to keep her from stealing it. It was missing again. She figured that out. But that was not the big problem. She made a new game with hubbies keyboard. He was missing the letters I, O, Z, and X. She had pulled those off. We managed to find them all and got them snapped back on. While looking for those I also found the stopper. So hubbies laptop is now shut so Pretty can not play with the keyboard. That cat is going to drive me crazier. Thats how my morning started, hope yours was calmer!!
9 responses

• Los Angeles, California
11 Apr
Look at that furry face of innocence!

• Marion, Ohio
11 Apr
She tries to convince you of that and then BAM


• Bunbury, Australia
11 Apr
She knows how to push your buttons doesn't she?


• Marion, Ohio
11 Apr
She is always finding a way to keep me busy. I think my mom inhabited her sometimes.She was my Moms

• Fairfield, Texas
11 Apr
I guess kitty thought those letters were unnecessary
@wolfgirl569
.


• Marion, Ohio
11 Apr
2 are not used a lot but the other 2


•
24 May
@wolfgirl569
She really was naughty. What a way to start a morning like that. My cat has also taken the stopper in the shower out of its place.

• Marion, Ohio
24 May
The stopper is now kept in a drawer and the computer is shut at night. We got trained you could say.


•
24 May
@wolfgirl569
Yes, we have to be trained or they will make a big mess of things and they will not be paying but we will.

• United States
24 May
Yeah, we have to keep our laptop closed, she messed it up one time, we had a time trying to correct it.

• United States
11 Apr
She is one very smart kitty cat!! She loves messing with the minds of her humans.

• Marion, Ohio
11 Apr
Yes she does. I have more small items in drawers now than I have ever had just so I dont have to keep looking for them

• Anniston, Alabama
11 Apr
I never thought about the cat stealing things


• Marion, Ohio
11 Apr
I am still looking for 2 lighters that she has hid somewhere. I even cleaned under the fridge this morning hoping to find them. I did find a long lost knife.

Rotten Rotten Cat