I am glad that mistake is revealed to me.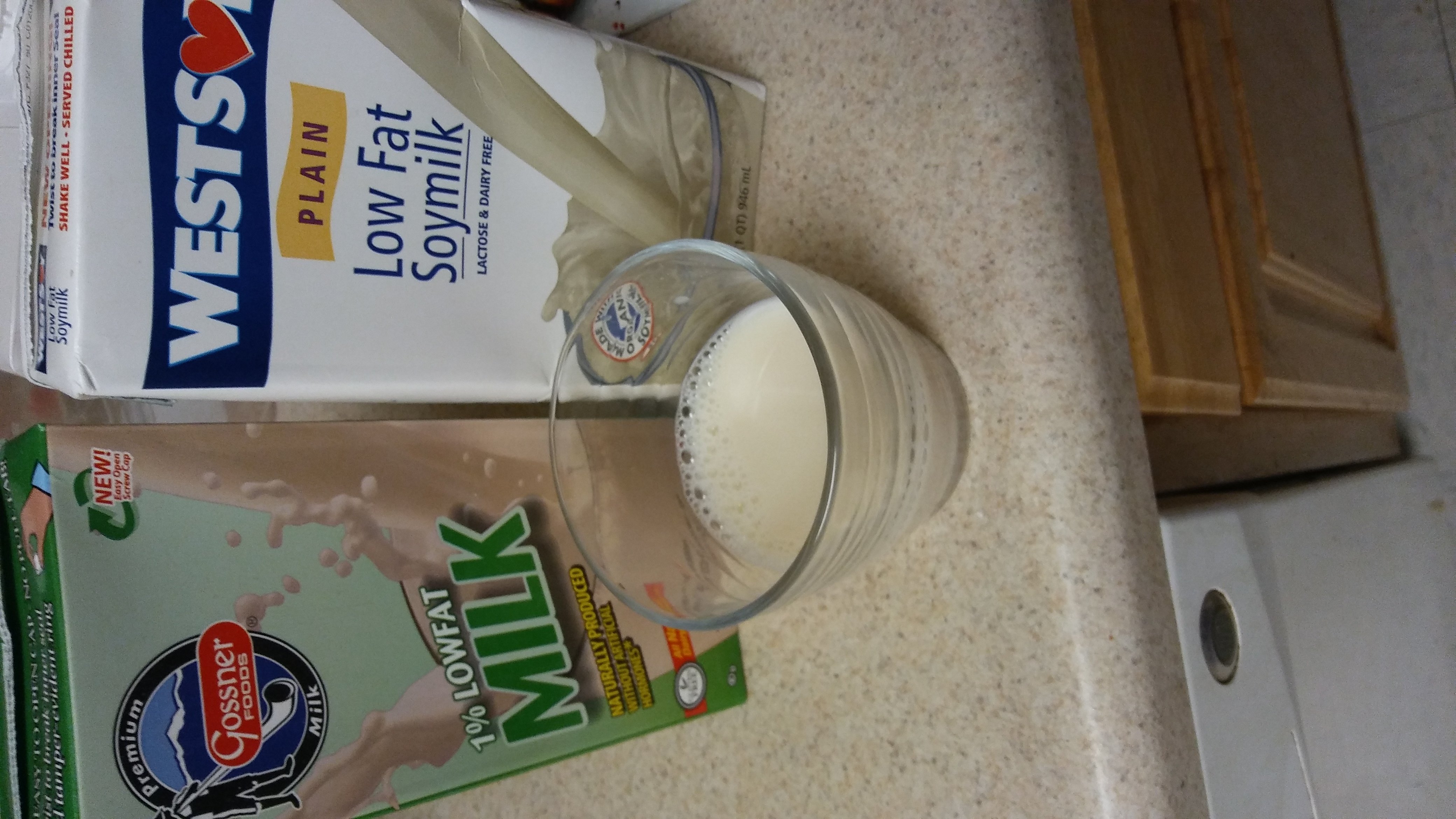 United States
April 11, 2018 11:40pm CST
I have to say I am ntot sure how it happens. The little phone button turned around so I see my images sideways at times. Oh well. I began drinking milk a few days ago. something was not too good about the one I am drinking at this time. I got up to check the carton and sure enough it's soy. So now I am going to remind myself not to purchase this milk again. It happens though but I use milk for cooking often. Now I need to begin drinking it. I hope it helps my bones. Do you enjoy soy milk? I don't
10 responses

• Canada
12 Apr
I can drink soy milk, but I prefer regular pasteurized milk. Chocolate milk is my favorite.


• United States
12 Apr
I like chocolate but not that much that often. But it's good.

• Malaysia
12 Apr
Oh yes, I love soy milk than fresh milk

• United States
12 Apr
That is wonderful I am getting another thing of milk today. It's going to be regular white though.

• Roseburg, Oregon
12 Apr
I have never tried soy milk before. It sounds ick to me.

• United States
12 Apr
It has a flavor that I am now up for at all.



• Philippines
12 Apr
I have tried drinking soy milk in the past and I don't like the taste of it so I never purchased a soy milk again.



• Rochester, New York
14 Apr
I drink a lot of 2% milk. I am going to try almond milk as I heard that it's fantastic.

• United States
14 Apr
That is one I might try again. I did not like it the last time.