Going alone for a movie or play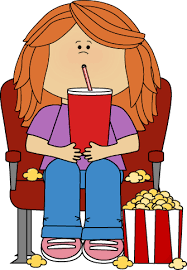 India
April 13, 2018 2:53am CST
How many girls here go alone for movies. Most times I am not able to watch movies in a theatre because I dont have company. My friends keep telling me to start going alone if there is no one to accompany me. Do you or your family and/or friends go alone to the movies?
7 responses


•
13 Apr
@mayka123
she's single never been married that's why

• India
13 Apr


• Banks, Oregon
13 Apr
I have before and, it was fine.

• Banks, Oregon
13 Apr
@mayka123
I used to regularly when I lived close to the theater.

• Manila, Philippines
13 Apr
Nope. But I have tried watching once by myself and it was fun.


• Manila, Philippines
13 Apr
@mayka123
I am reconsidering it, Mayka.


•
13 Apr
just take our time know yourself!!! and enjoy alone!! i

• Australia
13 Apr
I very rarely go out to movies or shows, but if I do it is almost always alone. I am perfectly happy to enjoy the experience by myself.

• Daytona Beach, Florida
13 Apr
When I lived in NYC back when I was in my late teens I went to the movies alone. It was a tune when movie tickets were cheap and I could stay and watch the movie again if I wanted to. So often I spend many hours at the movies.