Non profit charity trains rescued dogs to first responders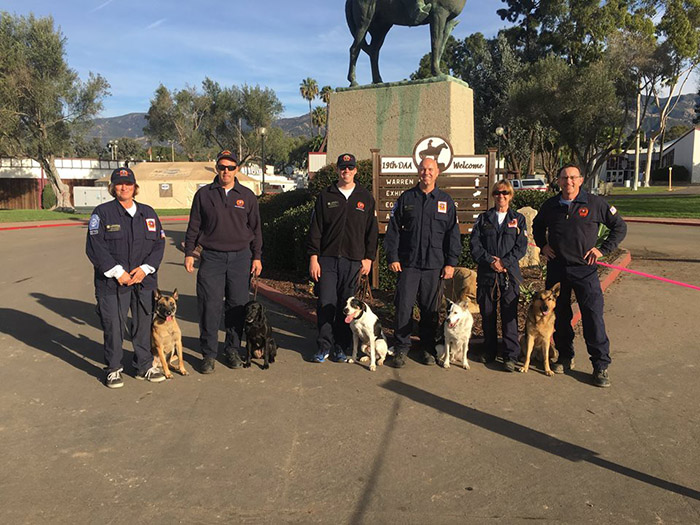 Lake Charles, Louisiana
April 16, 2018 6:12pm CST
I have to give kudos where they are well earned like the founder of the not for profit group called the National Disaster Search Dog Foundation (SDF) that began in 1996 by a retired school teacher named Wilma Melville. Wilma had the idea of starting a business for dogs that were in animal shelters when she and her pet dog went to work on the Oklahoma City Oklahoma bombing in 1995. In the midst of that dark event, Wilma realized that many of the fire and police departments would be needing dogs that came from animal shelters to work with first responders to do the work of searching for missing persons and other kinds of work. The breed dogs and dogs who are in animal shelters around the nation would be recruited by members of the SDF Headquarters in Santa Paula California for a period of eight to ten months to work with law enforcement officers free of charge after they finished their training. What makes this group so special is that the dogs that work with law enforcement can live with their owners instead of being put to sleep since they are not able to be adopted by an average citizen who wants to adopt them as their pets.
4 responses


• Lake Charles, Louisiana
17 Apr
That is why I applaud Wilma for her work with the dogs that are ready to be put to sleep. Now they serve in the law enforcement field.

• Philippines
17 Apr
@Deepizzaguy

Goes to show the compassion we have as humans.

• Lake Charles, Louisiana
18 Apr
@allen0187
That is true.


•
17 Apr
That's why i really love dogs

• Lake Charles, Louisiana
22 Apr
Me too. Dogs are my best buddies.

•
22 Apr
@Deepizzaguy
sometimes it's good to hangout with your dogs rather than with humans


• Lake Charles, Louisiana
27 Apr
@ivanituut


• Los Angeles, California
17 Apr
They are being put to good use.

• Lake Charles, Louisiana
18 Apr
It is better than being put down inside an animal shelter.

• Greencastle, Indiana
16 Apr
that's a AWESOME great Idea & it gives the shelters dogs another chance at life & they live as long as life gives them that's SO FLIPPING AWESOME! see this is what I call a charity worth giving to if I was to hit the BIG 1, I Love animals & if I was able to have the land I want I'd do something like that just to save the pets.