Breaking Bad Fans- How Would You Answer These Questions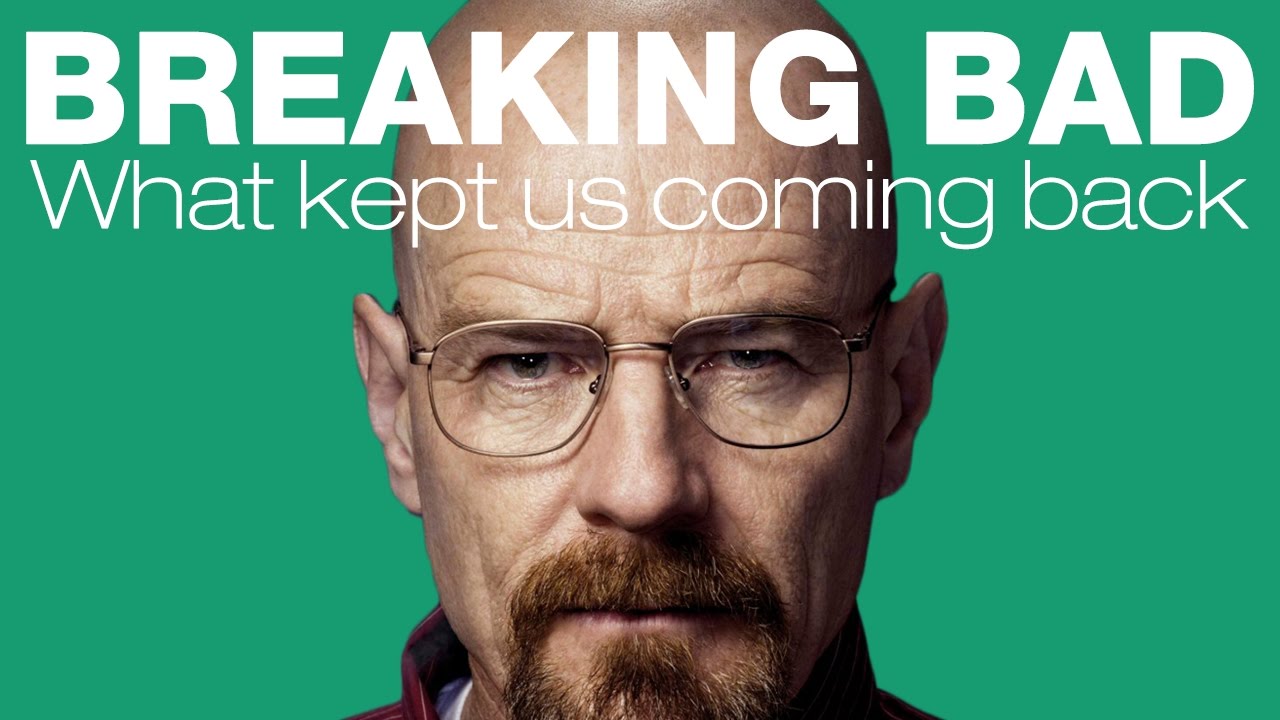 April 17, 2018 6:32pm CST
I was a big Breaking Bad fan and thought it would be interesting to discuss the TV series a bit with those serious followers of the show. Here are a few questions which came to mind after the conclusion of the series. What are your reactions to these questions. Pick one or whichever ones you find an interesting discussion topic. Or perhaps you have something different to talk about not mentioned here... 1. Did you have any sympathy for the Walter White character by the end of the series? 2. What character did you feel really bad about being killed off? 3. Was Walter White justified in turning to crime to look out for his family? When did he cross the line in your opinion? 4. What was your opinion of the Jesse Pinkman character throughout the series? 5. What was your reaction when Walter White left his safe safe place where he was relocated? 6. Who were a few of your favorite characters and why did you like them so much? Photo-youtube.com/google images
5 responses

• Philippines
17 Apr
1. I was always with Mr. White the whole show. 2. His brother-in-law. 3. I think there's no justification at all. A crime is a crime, His cancer made him all crazy. 4. I had a love and hate relationship with Jesse, but he was one admirable person. 5. I couldn't remember that one. 6. Only two for obvious reasons. Mr. White and Jesse.


• Philippines
23 Apr
@dgobucks226
That was really what the writer intended for us to hate Mr. White and love Jesse. But whenever I read books or watch something I really like, I get into the main character and I become them. So I cannot hate my own self.

•
24 Apr
@toniganzon
So, you put yourself in the character's place huh. I will usually develop an emotional attachment to a main character. It might be positive or negative depending on their behaviors, but yes, great acting and writing will get one to respond on some emotional level. I never liked Jesse though! He turned on Walter, but I understand it was a love/hate relationship throughout the series. I was just very conflicted about Jesse's motives and toward the end Mr. White.

• Philippines
24 Apr
@dgobucks226
I admired how Mr. White cared for Jesse a lot. But I understood Jesse when he turned on Mr. White.


• Los Angeles, California
18 Apr
Such a complex thought provoking series to discuss. I always felt sympathy for Walter because I think he was treated poorly by Uncle Hank, his own son and life in general. I can understand why he did what he did and it was illegal but who knows how we would react in his shoes. I can't think of a character who was killed off that I felt sorry for. I thought Jesse was a selfish jerk as he was responsible for the deaths of his two girlfriends and didn't walk away to start a new life when Walter gave him the opportunity. Walter was everyone's fave. Many loved Jesse. I thought Uncle Hank a pompous jerk. One could endlessly write interpreting the show, observing the Shakespearean elements and how we can identify with Walter. Let's do some cooking!


• Los Angeles, California
19 Apr
@dgobucks226
I watched the first episode of Better Call Saul and didn't like it. That's the one BB character I never liked. I think Walter turning more ruthless was a portrait of a lifetime mouse being stepped on suddenly feeling power and getting caught up in the situation. Who can forget Danny Trejo's small part as "Tortuga" (Turtle).

•
19 Apr
@JohnRoberts
Yes, I agree with that analysis of Walter's character transformation. Turtle was great! Love the backstory in Better Call Saul. I liked the Mike character who plays prominently in this series. Interesting to see how these characters are tied into Breaking Bad, but that's just my curiosity I guess. I hope they continue the show...


•
19 Apr
No problem Anna. Appreciate the read. Here is a link about the series. Not for everyone.. . Hope the link is right?

Created by Vince Gilligan. With Bryan Cranston, Aaron Paul, Anna Gunn, Betsy Brandt. A high school chemistry teacher diagnosed with inoperable lung cancer turns to manufacturing and selling methamphetamine in order to secure his family's future.

• Switzerland
20 Apr
@dgobucks226
The link works, thank you. I see the "Popularity Ranking" is not very good and going down.

• United States
18 Apr
I didn't watch the show, but it does seem interesting

•
19 Apr
Has a bit of everything in it crime, murder, suspense, mystery, moral dilemmas....It won 2 Golden Globes and received another 144 wins out of 255 nominations over its run. Not bad if you like that sort of series


• Roseburg, Oregon
18 Apr
Sorry I have never watched that show.