My cooking skills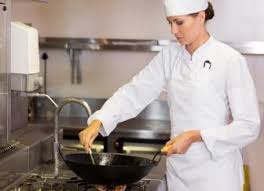 Philippines
April 22, 2018 5:13am CST
Years ago when I was in college. My mother enrolled me to a Culinary Arts school. It was one year short course, but my passion is not cooking So here are the recipes I know how to cook 1. rice 2. popcorn 3. hotdogs 4. noodles 5. some very simple recipes lol

sorry cooking is not really my passion. How about you do you have cooking skills? What are the recipes that you know, you can cook well?
9 responses

• Baguio, Philippines
22 Apr
No. Hehehe!!!! I am not good in cooking as well..

• Baguio, Philippines
22 Apr
@iridion9
hahaha!!! I know how to cook simple dishes but I am not expert ..

• Philippines
22 Apr


• El Paso, Texas
22 Apr
I'm into the simple things like soups or spaghetti. Eggs aren't too difficult but I'm not that much of a cook either.

• Manila, Philippines
22 Apr
Oh I am just like you. But I can cook pasta when I am in the mood. Hahaha

• Manila, Philippines
22 Apr
@iridion9
Yes. Carbonara too and stir-fried pasta.

• Philippines
23 Apr
So do you think the year at culinary school was a waste?

• Philippines
23 Apr
Yes, but I learned a little. So parents must be cautious if their children like what they like for their children. If the parents like is not the passion of the child then it's a waste. To study cooking is one of the most expensive course. I like Biology but my eye sight is not good. So I took Computer Science instead.

•
22 Apr
I love to cook is that you in the pic?

• United States
22 Apr
I will not ever be a gourmet chef. I know how to eat to survive. Going frugal is my most important thing. So I will put beans and hot dogs in a pot with spices and a little beef or chicken broth. good to the last drop.


• Melbourne, Florida
5 May
My mom was a great cook and so were all the women in the family. I do not cook much any more as my husband loves doing it and of course I do not complain. I don't mind doing it but if my husband wants to I am not going to stop him. My grandson is graduating high school next year and is in a culinary class for the second half of the day as he wants to become a chef. He has been looking into colleges that specialize in culinary.