Some conspiracy advocates of past lunar landings thinks that was FAKE NEWS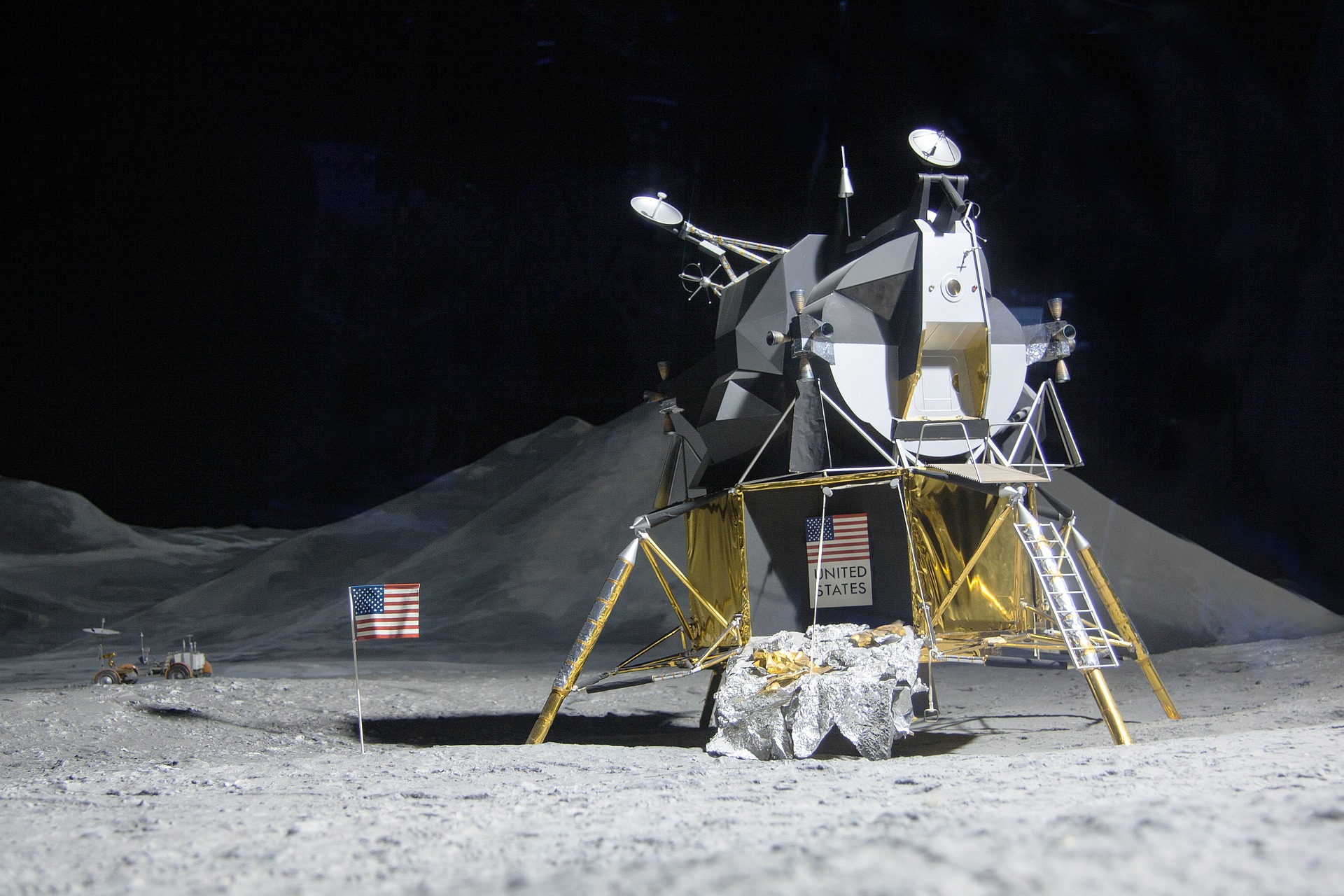 Dallas, Texas
April 22, 2018 10:42am CST
The Van Allen Radiation belt and the power to generate A/C at temperatures of over 200 degrees fht. on the surface of the daytime lunar surface tends to suggest that the 60s was a time when there were far more advanced technology then than the public was aware of. Some conspiracy buffs, who think the Apollo Lunar Landing was a FAKE and the video I was just watching gave me some degree of reason to wonder, What if man never landed on the moon and what if we were all just given FAKE NEWS about this? Here is the video you might already be familiar with but watch it to refresh your memory. If you like it, let me know your opinions on this subject. I myself think there is some element of doubt, as to the lunar landing being staged but many will say they think it was all an act. You be the judge. look at the video and tell me your thoughts on this subject. Is it FAKE NEWS or just CONSPIRACY THEORY. Of course, I believe it was real and that in fact, man landed on the moon 6 times and 12 astronauts walked on the surface and there were other landings unmanned, as well also the former Soviet Union landed a man made craft on the lunar surface first, even before America did.

Moon landing conspiracy theories claim that some or all elements of the Apollo program and the associated Moon landings were hoaxes staged by NASA, possibly ...
4 responses

• Philippines
23 Apr
I've seen a number of videos and have read articles about this claim. Certainly something to think about.

• Dallas, Texas
23 Apr
It makes me wonder. I might do a little more digging and see what more I can come up with.

• Philippines
23 Apr

• Dallas, Texas
23 Apr
@allen0187
, Just now I came up with one you might like. Here below is that link.

Subscribe for a new video every week! ?? http://goo.gl/lYWszy Check out the NEW Top5s website! ?? http://www.Top5s.co.uk Twitter - https://goo.gl/4mqt4e Face...



• Dallas, Texas
22 Apr
Good point. There is a certain kind of logic to that statement. If we began writing history at this moment, and used videos to back up our stories, then maybe in a century or more a new form of history will take over from this point on. I like to know that certain facts are facts and the rest is assumption. Even the facts can be misunderstood or be told as half way true, but half way, made up stories. Fact no. 1 for me. I woke up this morning. I am alive. The facts are real but some people would argue that even. I mean, people who think life is just a dream of some giant sleeping and when that giant wakes up we will all disappear. But that is plain nonsense.