well it's just another day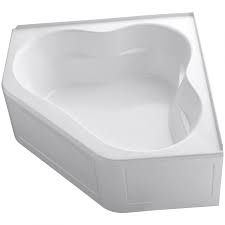 Greencastle, Indiana
April 23, 2018 12:03am CST
Well my BIG day is over

so now it's just another day but I can say I had a decent day even though I stayed home alday I went over to my neighbors place & made a fire in his fire pit

being I don't have mine ready yet, I brought my music over (oldies) & we sit out on the deck & watched the fire & listened to the oldies. I know it sounds like no fun at all but me & a fire with my oldies is a way for me to destress sorta like a therapy thing for me as most of you know it's been a stressful month for me with hubby buying the car & now is so broke we cant afford anything.

I set up my back deck for me to enjoy the out doors when the weather is right (no wind or rain) so I can do my crafts that I'll be using spray paints & other strong stuff that isn't good inside to use & I'll have me a nice little water fall on the deck as well. I planted some plants in 2 BIG planters & I have a corner tub I'm gonna use for my water fall where I can enjoy listening to the water while I work on my crafts to get them ready to sell which I have a good start on the 2 crafts I have going so far. I'm working on a 3rd idea to get started on but right now I don't have the stuff I need as well as the money I need to to get it started but I will find a way to get it going 1 way or another cause I'm hard headed that way to make things go. So I leave you with a short video of the oldies in the 70's & I shall return in a few hrs to answer your comments as it's late & I'm tired so I'm going to bed see ya'll later


This video presents the Top 10 Worldwide Hits from the 1970s Data taken from www.mediatraffic.de Enjoy it! Thanks for watching!
4 responses

• Green Bay, Wisconsin
25 Apr
I'm glad you have a way to destress with a fire pit and your oldies.

• Greencastle, Indiana
25 Apr
@just4him
thank you, now that i have my NEW toy to create my Cd crafts I will be in my own little world till I run out of either Cd's or paint ha ha ha


• Green Bay, Wisconsin
26 Apr

• Greencastle, Indiana
26 Apr
@just4him
I did some this morn & they turned out AWESOME.


• Canada
23 Apr
Packing...today is moving day.

• Greencastle, Indiana
23 Apr
@Morleyhunt
oh Lord, I know how them days go I'm DONE moving, be careful it can be a job.


• Canada
23 Apr
@sugartoes
the packing is done...the truck is loaded...3 AM I begin the 18 hour drive to our new home.

• Greencastle, Indiana
23 Apr
@Morleyhunt
GOOD lord where you going with a 18 hr drive?


• Perth, Australia
27 Jul
@sugartoes
That doesn't sound boring at all! That sounds nice and relaxing. And appeals to me right now since it's winter and I'm tired to do much except sit in front of the heater MyLotting. Might even fall asleep soon.

Fire sounds a lot cheaper too. Am I wrong? I've wondered about this before. Like our heater is small so it doesn't warm up the whole house. In fact it doesn't really heat up one room. It's better when standing / sitting in front of it. And it's using electricity. Whereas a fire doesn't need to be plugged into anything yet it comes with it's disadvantages too. Can't use it inside, have to buy / look for wood. Make sure it doesn't go out of control. I'm just thinking out loud while typing lol I'm doing the Dani is tired talking right now.


• Greencastle, Indiana
27 Jul
@VivaLaDani13
well I know how it is when your tired & your mind just goes as I've been there a time or 2 but since this post I've changed the course up a bit.

• United States
7 May
I know I have been missing in action and not a good friend lately

Seems I just don't have much time and have to pick notifications or discussions. I'm sorry. I have to say a night by the fire and just music and good company is a great night in my opinion. Sounds like you have been doing good with the crafts.