Albuquerque Firefighters rescue four cats trapped in an apartment building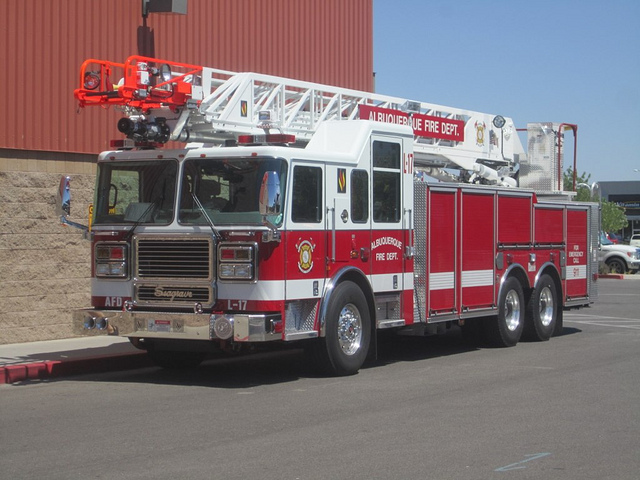 Lake Charles, Louisiana
April 23, 2018 6:50pm CST
On Monday morning a fire that started at an apartment near the Indian School and the 1600 block of Pennsylvania Street caught fire. One person was able to escape the fire at the apartment. However four cats were inside the burning apartment in the northeast section of Albuquerque. The Albuquerque Fire Department arrived shortly after someone call 9 1 1 to report the fire. Albuquerque Fire Department Public Information Officer Tom Ruiz reported that the four cats were rescued safe and sound. The firefighters determined that the fire was an accident.
4 responses

•
6 May
@Deepizzaguy
Good thing the fire department could rescue the cats.

• Lake Charles, Louisiana
8 May
Three cheers for the firefighters.

•
8 May
@Deepizzaguy
I also agree with three cheers for the fightfighters.

• United States
24 Apr
It is good that firefighters help all means of life.

• Los Angeles, California
24 Apr
Good the kitties made it out safe and sound.

• Lake Charles, Louisiana
28 Apr
I am happy that the kittens are safe and sound as well as their owner.

• Roseburg, Oregon
24 Apr
I am glad the cat were rescued and got out safe and sound.

• Lake Charles, Louisiana
24 Apr
Me too since it would have been a serious tragic event if the cats passed away in the fire.