I still like to use the system operating of Windows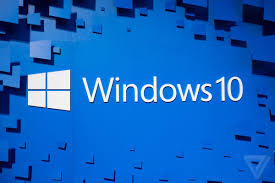 Guangzhou, China
April 24, 2018 7:44am CST
If you ever used Windows 98, you would know that it could be frozen suddenly. Such kind of problems hardly happens to Windows XP. So I don't think it can ever happen to Windows 10. But today my laptop which uses Windows 10 got frozen suddenly and I had to reboot it anyway. Then I complained about it via Weibo which is a social app here. When I was home, I found that Windows staff sent me a message and told me a way to solve it. That's so nice. I didn't expect it at all. I still like to use Windows

10 responses


• Malaysia
24 Apr
I have only used Windows Operating System so far, and I think I will always stick to Windows as I am using Microsoft Development Tools for my programming work. I just switched to Windows 10 a few months ago. Though I haven't experience the frozen issue, my Internet connection sometimes becomes extremely slow. I didn't experience it before I upgraded to Windows 10, and my husband's laptop is still fine. I thought this issue has been fixed some time ago after I brought the PC back to the computer shop, but lately it seems like "it's coming back".




• China
24 Apr
I even can't remember what system I am using. I haven't played my computer for a long time. Always use my smart phone now.

• China
24 Apr
@youless
Good to know that. I think it's because I don't need my computer for work. My online time is always relaxing time.

• Pakistan
12 May
Updating windows can help resolve such issues.. its been a year since I have been using windows 10 and so far no such issue.. actually its the most stable OS I have ever used after windows 7.


• Portugal
24 Apr
I am using IOS at the moment but I like Windows too.


• China
24 Apr
I guess you mean the Microsoft staff sent you a message? The staffs in Microsoft are really nice, there is an app which is called feedback hub in Windows 10, if you face any problems you can report it in that app to Microsoft to help make the Windows 10 better