You are drinking coffee that is over a year old? R U Kidding me?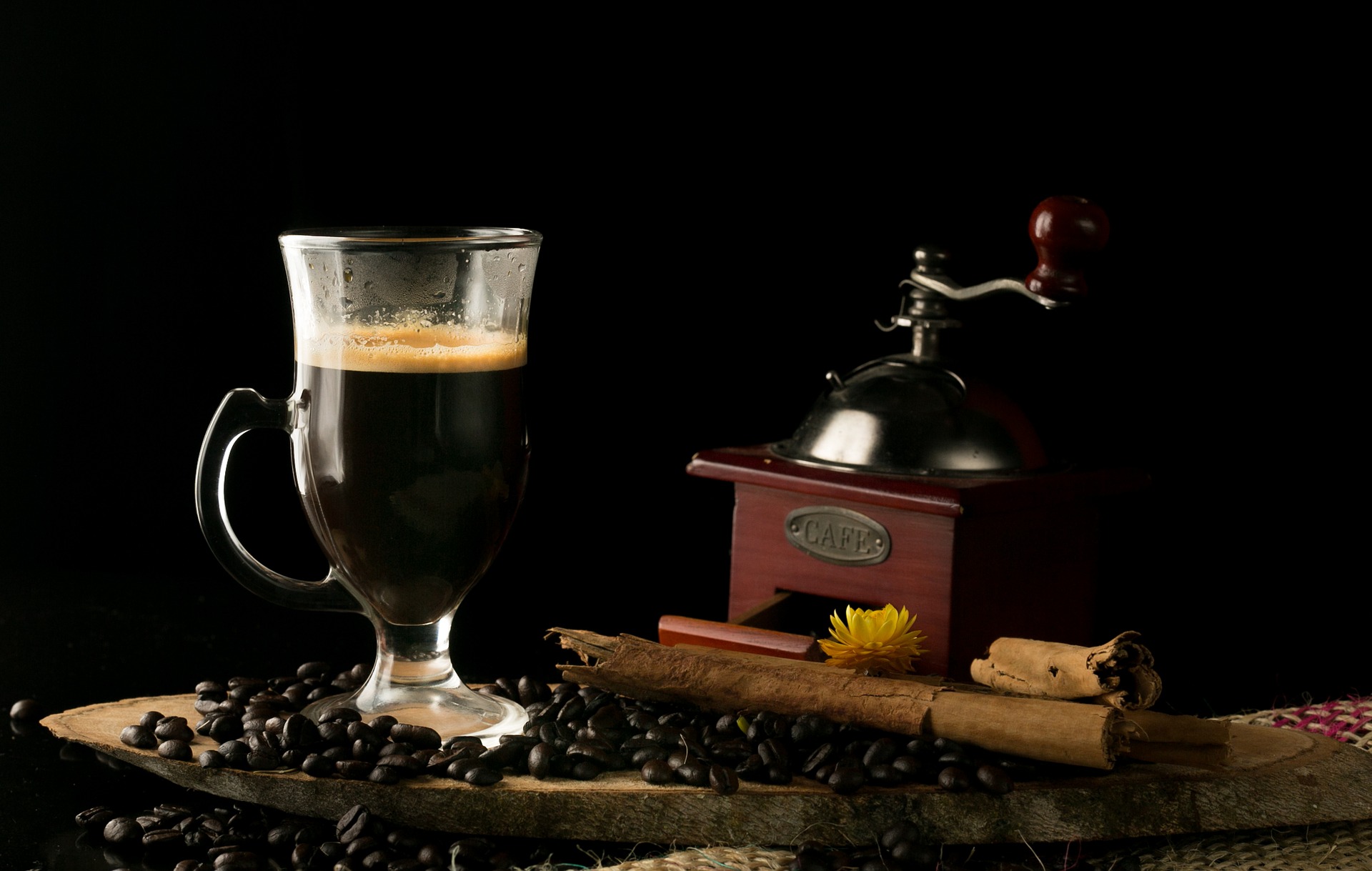 Dallas, Texas
April 24, 2018 4:40pm CST
I am making a cup of coffee using about a year old coffee in my stainless steel French Press coffee maker. I have yet to buy the cone filter pour over type that sells for big bucks yet allows us to make coffee without gas or power. I mean, you have to get the water up to hot enough then pour it over the coffee in a funnel filter into a glass pitcher. It is a very old method that is used around the world. Getting back to basic coffee drinking. Do you drink coffee that has been in cold storage for over a year? Well, do ya? I do. If you use coffee beans that have aged, it's no biggy. but the main thing to remember is not to drink coffee that has already been brewed if it has sat over a day because, just because. I said so.

How many hours/days would you recommend to drink coffee (after brewed) and consider it safe? (For example if you don't want to waste it). What is the difference if it is refrigerated or not? The
8 responses

• Kenya
25 Apr
I rarely make my own coffee at home but I do love coffee

• Dallas, Texas
25 Apr
When you decide to make your own, freshly ground coffee beans, medium roasted is best for most coffee hounds like myself. Colombian is very popular but I try about every flavor that I can get hold of. I have tried over 50 different coffees and love them all.

• Kenya
25 Apr

• Dallas, Texas
25 Apr
@aureliah
, It's not that hard, in fact, just one single brand, for instance, Community coffee, comes in many different flavors, and Starbucks has an enormous variety of coffee. Then there is Gevalia coffee. Have you ever tried Gevalia brand coffee? it is fantastically good coffee.

Discover gourmet coffee - whole bean & ground coffee, teas, coffee makers, coffee accessories & more! Shop our official online coffee store at Gevalia.com


• Hong Kong
24 Apr
@lookatdeskstop
How does it taste my friend?


• Dallas, Texas
24 Apr
Very good, thank you, Peter, my friend.


• Hong Kong
24 Apr
@lookatdesktop
I'm glad to hear that my friend.


• Dallas, Texas
24 Apr
@mandala100
, The coffee is always strong when I use my French press. But I need the added punch it gives me.




• Dallas, Texas
25 Apr
It was okay but I know the difference between year old coffee and fresh. I am just saying, that you can actually drink it but I would not buy large amounts at any given time in the future, so as not to let it keep long enough to get stale. It was pretty stale, but when you consider survival these days, people are stocking up on water, beans, flour, rise, corn, coffee, chocolate and so forth just in case of the Doomsday Apocalypse. I mean, we are living in a day and age when it is quite possible all hell might break loose, I also come from hard times and know not to waste anything that can be used. Even left overs in the refrigerator have to either be eaten or thrown into a garbage mountain somewhere and it is a waste to buy anything and just throw it away. My philosophy is to waste not, want not. But I am not perfect. I can stand improvement.

• United States
26 Apr
@lookatdesktop
I think we all can improve in some ways. Yes there is the so called preppers that get a bad name. If only people would think, just getting ready for the winter or something like that is "prepping". I can foods and do things like stocking up on some items so guess I'm a prepper. Rather safe then sorry. Learnt when we had no electric for about 3 weeks that certain things come in handy.

• Dallas, Texas
26 Apr
@Ithink
, Yes indeed we need to always be prepared and have things around that will be there when needed, in any event.

•
24 Apr
I'm curious on what does it taste

• Dallas, Texas
24 Apr
I needed a strong cup but in fact that old coffee was really not fresh. I mean, I tollerated it but it was not something I would serve to customers if I owned my own coffee shop.

•
26 Apr

• Philippines
25 Apr
I don't drink coffee.

I'm kind of wondering what it tastes like.

• Dallas, Texas
25 Apr
If you have no problem with your blood pressure and are familiar with either tea or hot chocolate, coffee is a caffeinated beverage that dates back to the olden days, but that is not important. It is best served in moderation, like a cup a day or once in a while and is served with a combination of ingredients, sugar, cream, vanilla, cocoa or caramel. It comes in many varieties, sweetened iced coffee with cream as a mix of many flavors called a Frappuccino, or an iced coffee, or hot as a flavorful cappuccino. Here is a link to a YouTube tutorial about making a special coffee at home I think you will enjoy.

How to make a decent cappuccino with a cafetiére/French Press, Leave A Comment Telling Us What You Want To See Next... The Coffee Used - http://www.paddyands...

• Philippines
26 Apr
@lookatdesktop
Nope, sorry I meant what it tastes like when you drink coffee stored it for over a year.


• Dallas, Texas
25 Apr
The flavor does change but it must be kept in a dry & cool place. Not refrigerated. But, to be honest, fresh is best. I usually only buy a 2 pound bag of ground coffee so it will not stick around long enough for it to get stale. It can easily get stale if left out in the air with a lid that does not keep out the air.

• Dallas, Texas
25 Apr
You have to really love coffee or have no other coffee on hand,


• Chile
24 Apr
I do too. I wrap it in plastic and freeze it. And I have a very old funnel filter made of cotton fabric. It is years old.