Today It Is Gracie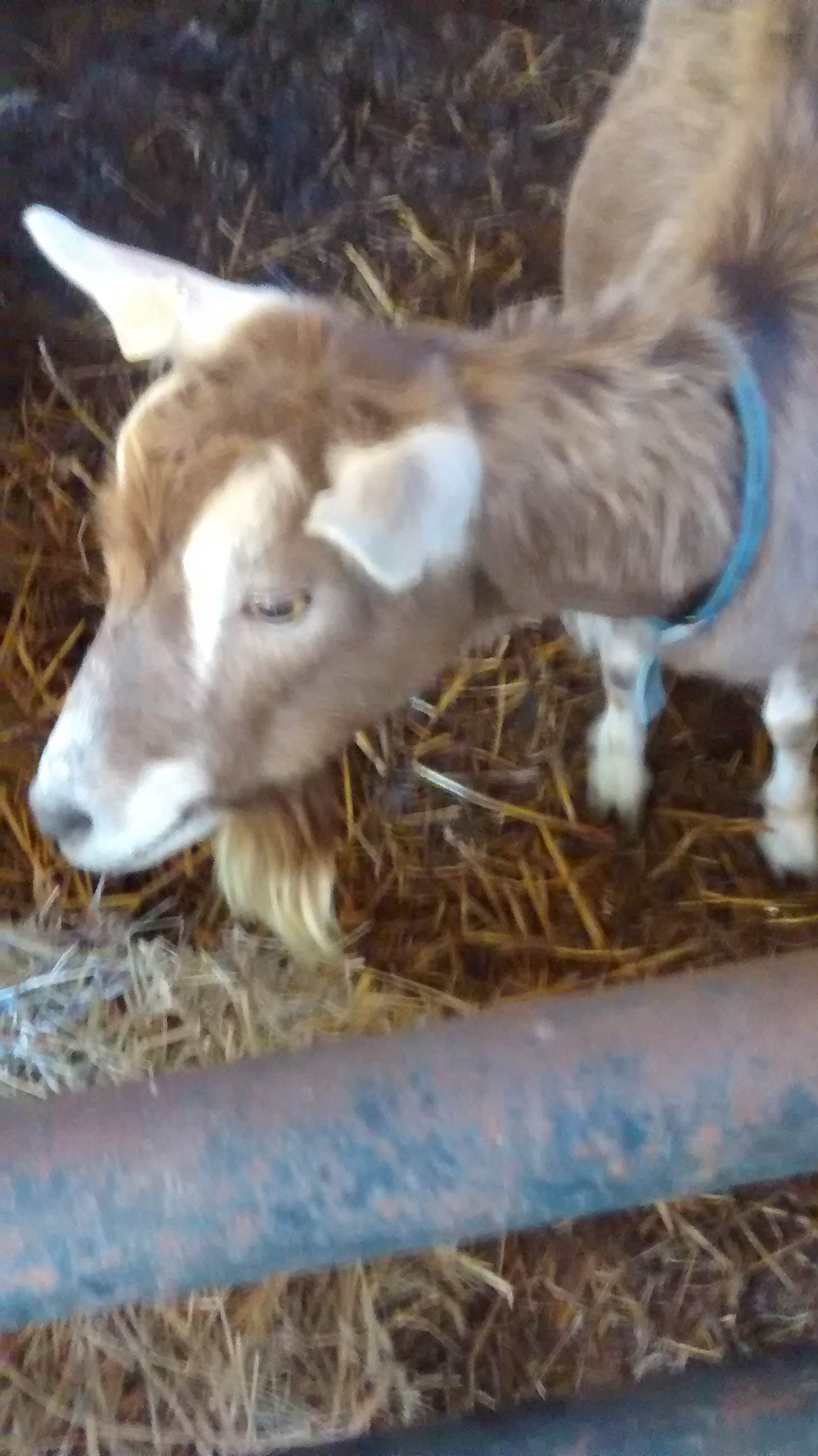 Marion, Ohio
April 24, 2018 5:36pm CST
Today is Gracie's turn to be rotten. I have a rooster that lives in the barn with the goats. He has finally learned that he can fly out of the outside pen when I open the barn for the day. So I usually go into the barn, open the freezer and go shut the sliding barn door. While I am doing that Gracie goes to the freezer and eats some grain. The rooster comes in the walk through door and I shut it. But not tonight. I go in and start to the sliding door and see Gracie headed out the walk through door. She came right back with me when I got my arm around her neck. But I tied her to be safe, I have to while milking anyways. But then while I was milking her she tried to nibble my ear. Then pulled my hair. Last was she grabbed my hoodie and tried to pull it off of me. We all know where Billy gets his orneriness from. Picture is Gracie, Billy's mom
6 responses

• Bunbury, Australia
24 Apr
Goats are great fun. A friend and I went 'camping' once and my pet nanny pulled a little cart with our supplies. At night she slept between us.

• Marion, Ohio
25 Apr
I priced carts a little bit. They are very high here. I will make them into pack goats first if I train them to anything like that.

• Bunbury, Australia
25 Apr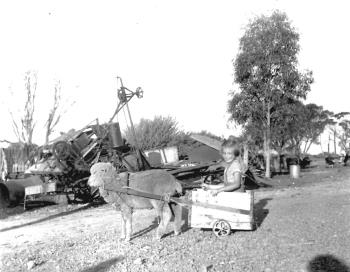 @wolfgirl569
My cart was made from a wooden box with old pram wheels and parts of broomsticks for shafts. Here is a smaller one I had for my pet sheep.

• Marion, Ohio
25 Apr
@JudyEv
That is cute. And a cute little girl in the cart. I thought about tying Billy to the pony cart. The shafts are awfully long compared to him tho.


• Anniston, Alabama
25 Apr
Mine used to try to eat my clothes too.

• Marion, Ohio
25 Apr
She normally is not too bad about it. But she was feeling good today.


• Marion, Ohio
25 Apr
She loves to play and from that can be a brat.

• Defuniak Springs, Florida
24 Apr
I would love to have goats.

• Marion, Ohio
25 Apr
They are great fun SOMETIMES


• Roseburg, Oregon
24 Apr
Gracie looks so sweet in that picture.

• Marion, Ohio
24 Apr
She is a love bug except milking time. She dont like standing still for that. But she has her days.

• Los Angeles, California
25 Apr