Sleepy kitty, suspicious kitty, purr, purr purr...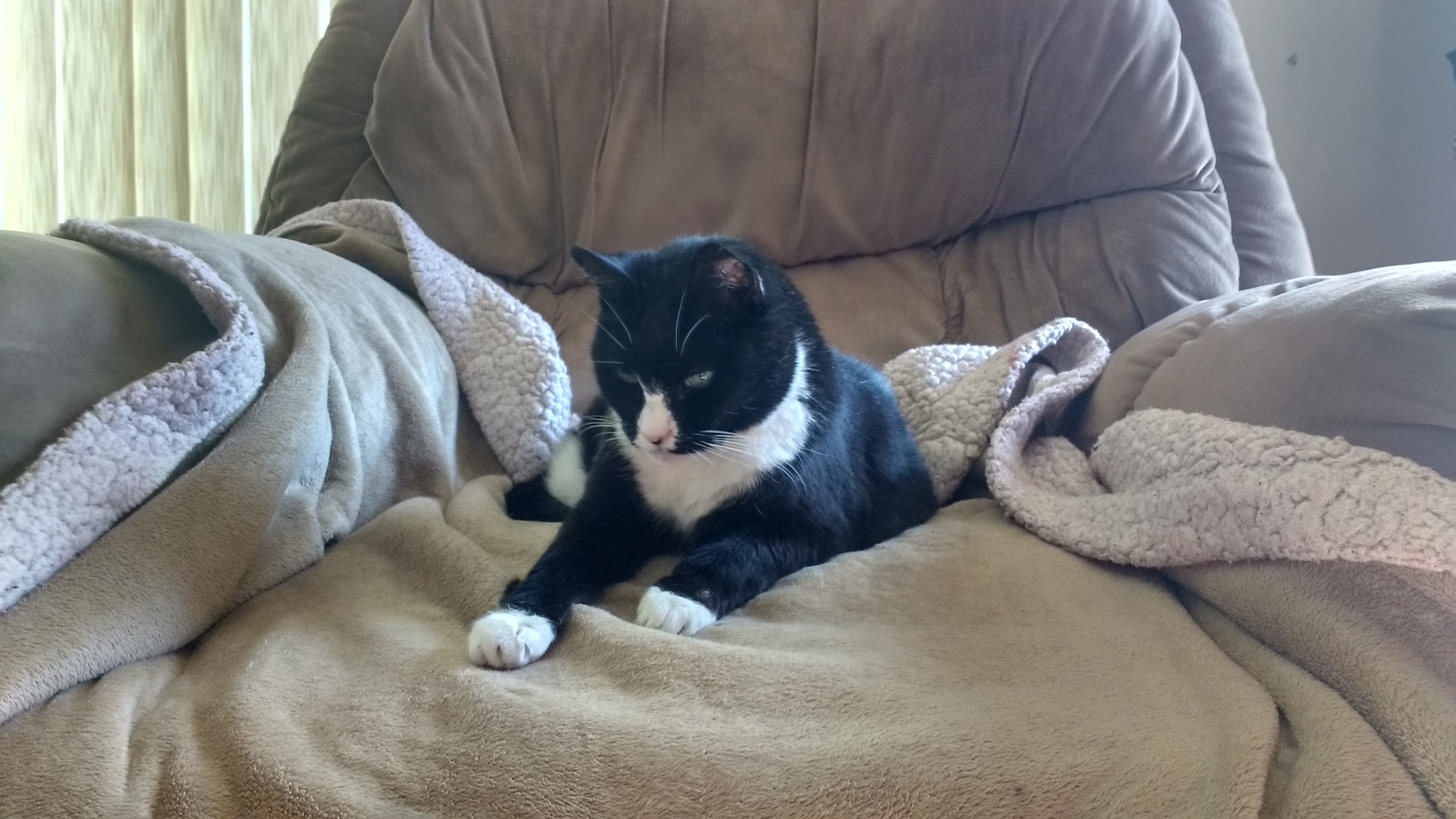 United States
April 25, 2018 7:54am CST
This is my sweet Montana the other day shortly before another torture session at the vet.I have to give her a little pill now before we go, because my little sweetheart is a totally different kitty at the vet. Her expression says "I'm so sleepy...WHY am I so sleepy... That wasn't my thyroid pill I took earlier after all, was it?" Does anyone else have to drug their poor pets to go to the vet? I never thought I'd have to do that, she is such a sweetheart. Everyone she meets is a potential friend, except at the vet.
4 responses

• Bunbury, Australia
26 Apr
Poor little Montana. They must wonder what is going on when they get poked and prodded at the vet's.

• United States
26 Apr
I know, and it's not like you can really explain it to them... I've tried! I tell her they just want to help her, but she is, as usual, unimpressed by my logic!

• Bunbury, Australia
26 Apr
@fluffysue
And yet some do seem to appreciate that we're trying to help.

• Los Angeles, California
25 Apr
Cats don't like to be caged and travel.

• United States
26 Apr
Nope, at least I know mine does not. She doesn't like to be restrained in any way, so right off the bat we're in trouble. At least since I've been giving her the pills, I can get her in the carrier easier. But she still puts up a fight at the vet!

• United States
25 Oct
The title had me back in an episode of The Big Bang Theory season 5 I think it was . . .

• United States
26 Apr
my black cat.he flips out if other people hold him.