**EUREKA**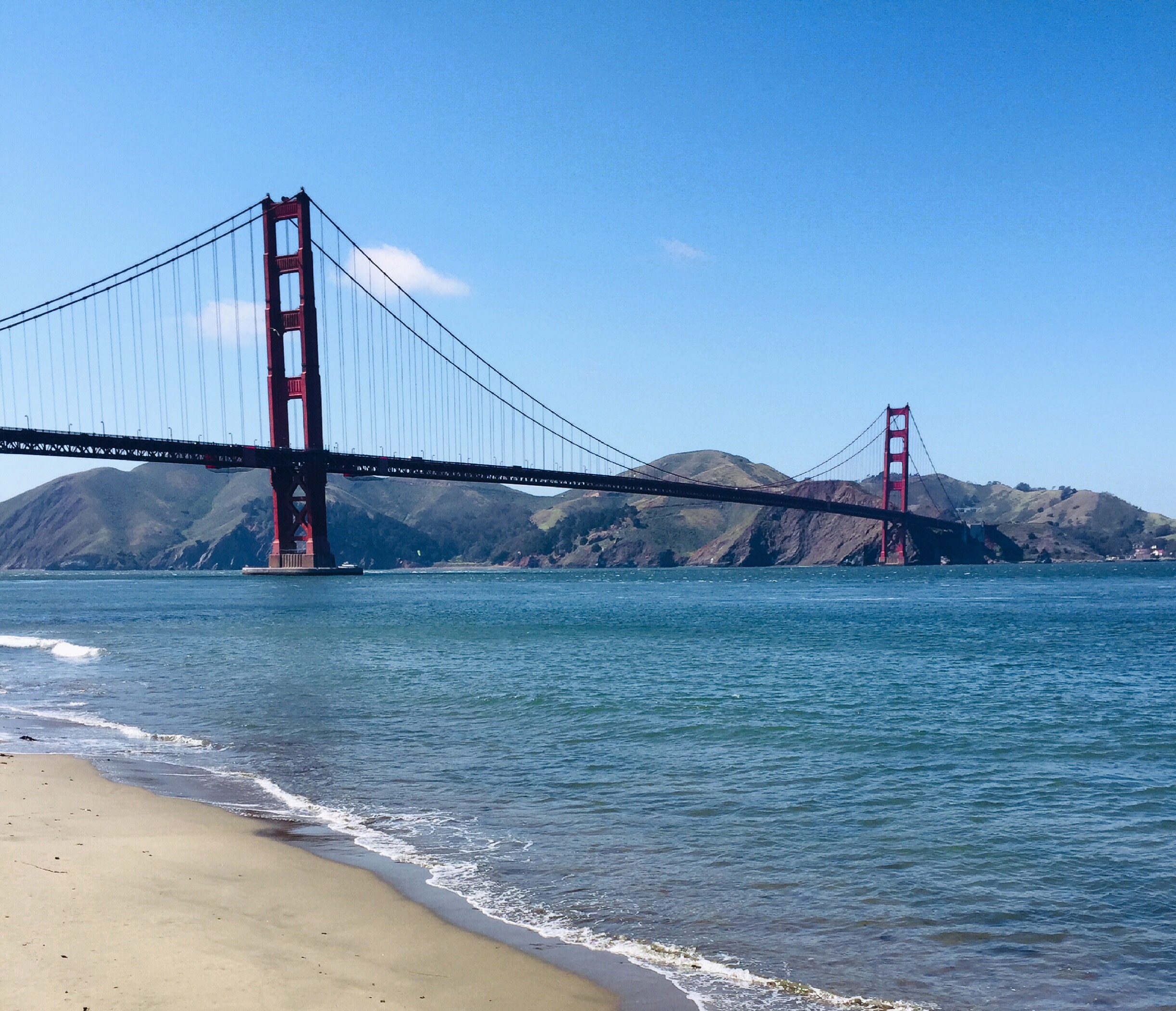 April 29, 2018 12:34am CST
So last Thursday, we had to go to San Francisco for an appointment. Right after that, we had lunch at Mo's and wandered around Chinatown. My husband loves taking pictures (he blogs) of almost everything while I go through shops of this and that. Next stop was driving down the famous Lombard Street (2nd time around). I love how we go down that windy road and see tourists taking pics in all angles of the said street. We didn't miss the Golden Gate Bridge. The first time we went there I was wearing a dress. Boy, I wasn't expecting the wind would be blowing my hair and dress like a tornado! It was frigid I shiver in every picture. This time though, I was comfy and secure with my pants and blouse. We enjoyed walking on the beach where the bridge gave a gorgeous background. It's color is said to be international orange though it looked more like red to me. We were able to see the Bridge in all angle, walk on it, drive through it and visited the vista points as well. Found it! (California State Motto) EUREKA.
3 responses

• Manila, Philippines
29 Apr
That is nice. My mom didnt get to see the Golden Gate Bridge when she there in the US. She was disappointed my brother didnt take her there. hahaa

• Manila, Philippines
1 May
@JannaMac
Yeah, there is always a next time.


• Los Angeles, California
29 Apr
Did you get to Fisherman's Wharf?

•
1 May
@JohnRoberts
No but couple of months back we went and dined at Sabella's.