Ice cream truck at my apartment complex.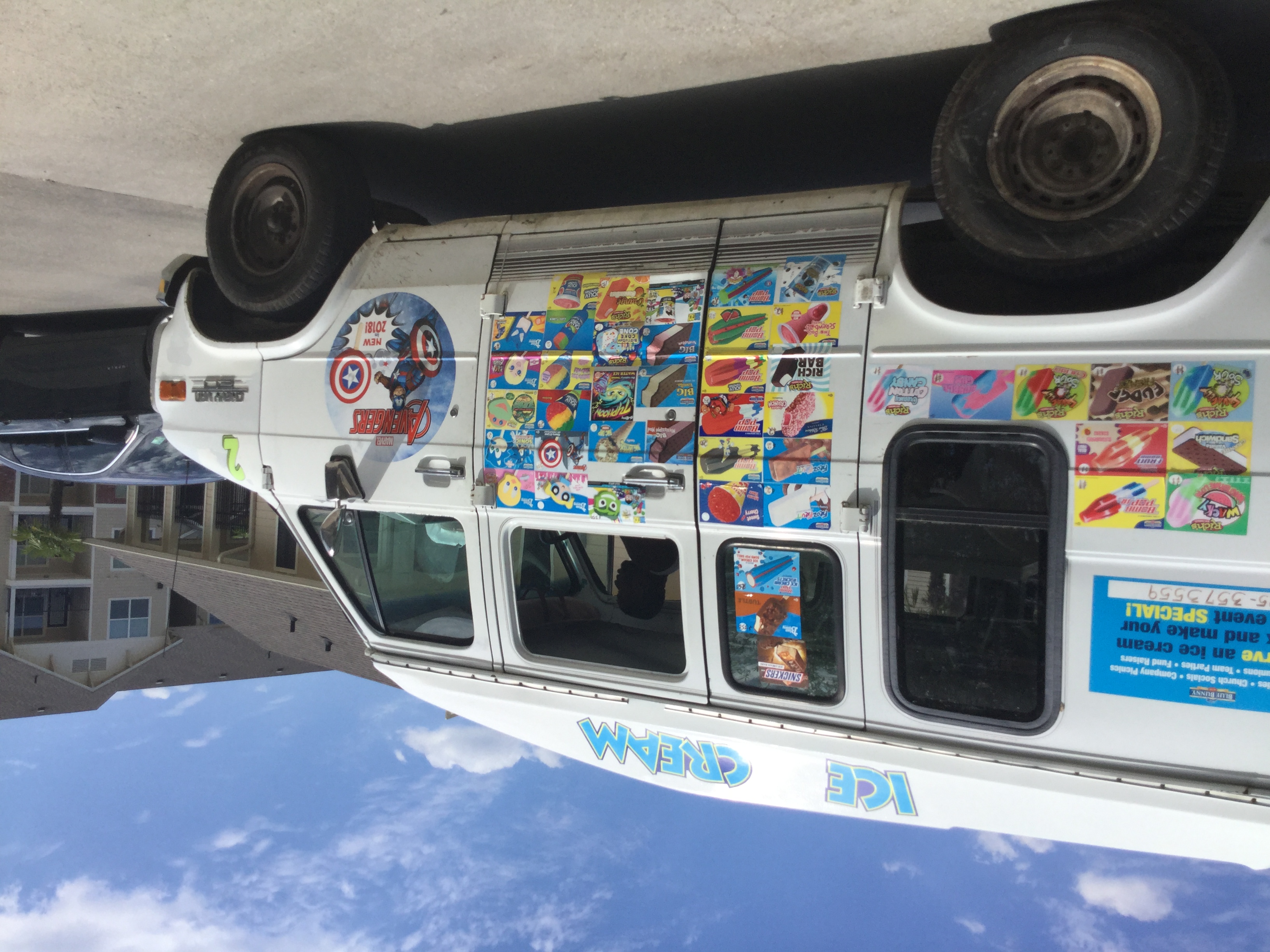 Prairieville, Louisiana
April 30, 2018 2:44pm CST
I didn't buy any ice cream because it was cash only.I never carry cash with me because I always use my credit or debit card.I took a picture of the ice cream truck.Some kid in the complex used cash to pay for ice cream.Ice cream is to high in carbs and I am on a low carb diet.I used my iPad to take a nice picture of the truck.
9 responses


• Philippines
1 May
I scream for ice cream! I could use an ice cream right now.

• United States
30 Apr
we use to have an ice cream truck that would drive in here too in the summer. but it has been years since its done that. sadly.


• United States
30 Apr
what happen to the photo.upside down there?I do not care about carb anymore.been there done that.going to live till I die

• Los Angeles, California
30 Apr
Ice cream is wonderful but not great healthwise.

• Thailand
30 Apr
haha... your picture is upside down, i got confused. haha.. kidding, ice cream yeah my favorite