Post #1 of 1 million. Lol bad girl!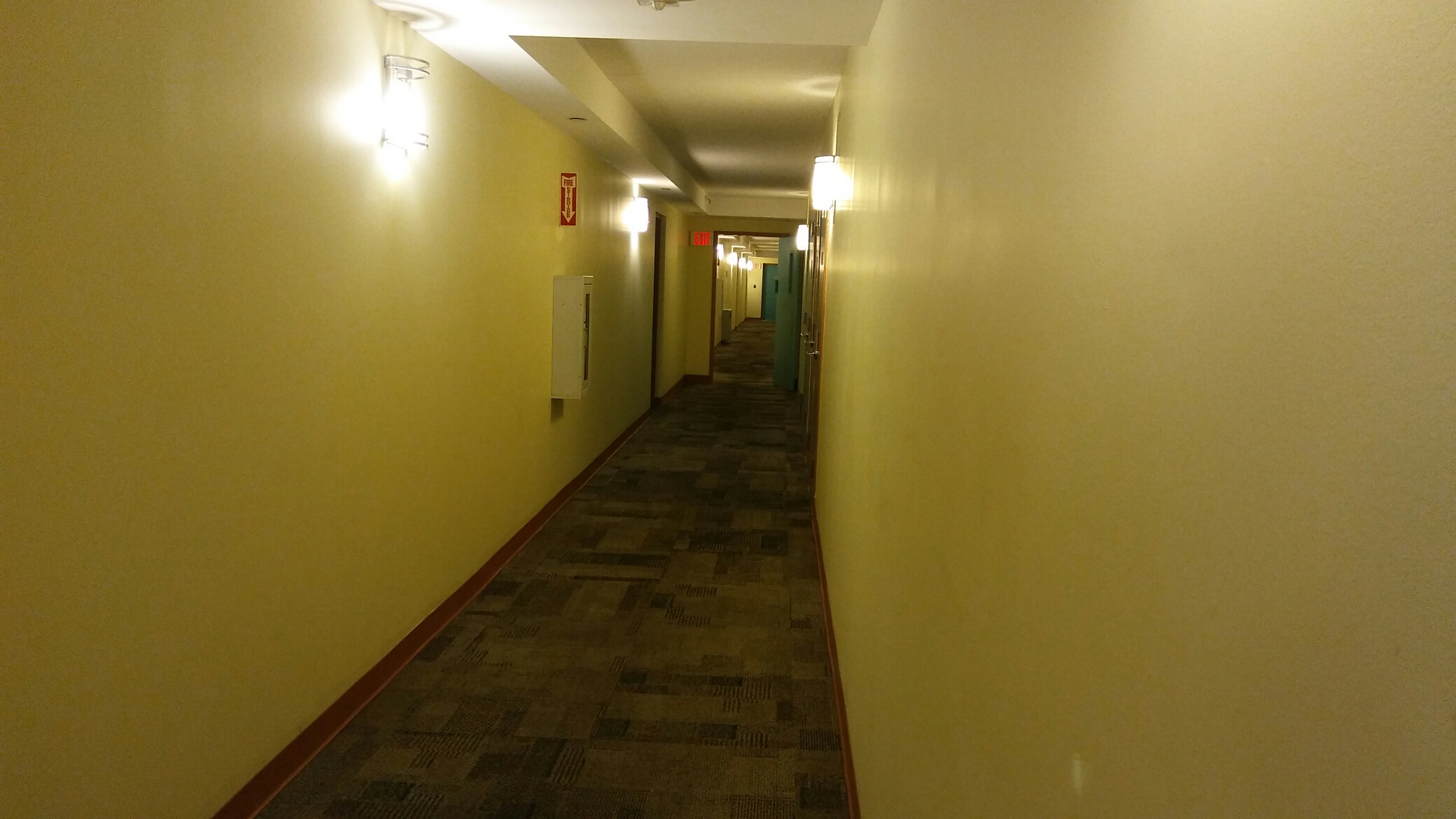 United States
April 30, 2018 6:04pm CST
I have no idea what made me wake up a few mins ago. But I decided to get the mail at that time. I opened the door and boy I could hear some big bad words. I said lord someone it upset. I could not believe it as I began to hear where it was coming from. I went to school with this lady 4 years. I can't recall ever seeing her talk. In the hall, I am almost positive she spoke twice in 6 years. Her husband looks right at the floor the entire time in the hall or elevator. If he had a mole on his face. I would not see it.well, I am sorry I went to check the mail. You see that hallway. I am at my door. Her door is right behind the blue door. Which is the door right before the elevator. Her husband cheated on her. And good lord as quiet as they are to come and go as mice. She will never be able to hide that. And the worst part is he brought the woman home to her bed. To hear her screaming about our family.. our home. It was awful. I went in the elevator to the mail and returned and all the way to my door I could hear her. I can't ride with her again. I won't do it. I feel so bad for her. I know what she is feeling. But I have no idea how it would feel to continue to share a space after that. I can't imagine not crying knowing I heard that. goodness. I have no idea what made me wake at that time. And there was no mail. But it's in my email.
5 responses


• United States
30 Apr
Clearly about the... but we want to be nice. I am not ever riding the elevator with them again. I feel so so bad.

• Philippines
30 Apr
@sharon6345
same feelings I got. It eould really be awkward

• Onaway, Michigan
1 May



• United States
1 May
My hallway outside my front door.

• United States
1 May


• Boise, Idaho
1 May
Makes a person wonder how those two every got married if they never look up or talk. She must have been mad.Maybe you heard her and that woke you up. It is a long way away though.


• Boise, Idaho
2 May
@sharon6345
......I wouldn't go there either. A woman's intuition about such things is usually pretty good. But, you have to be careful and way that feeling with the possibility of being paranoid because it happened before.


• United States
30 Apr
I am not at all sure to be honest. I was like in shock to hear her I was like why did I choose now to wake up.