Bunny Dog Does Not Like Today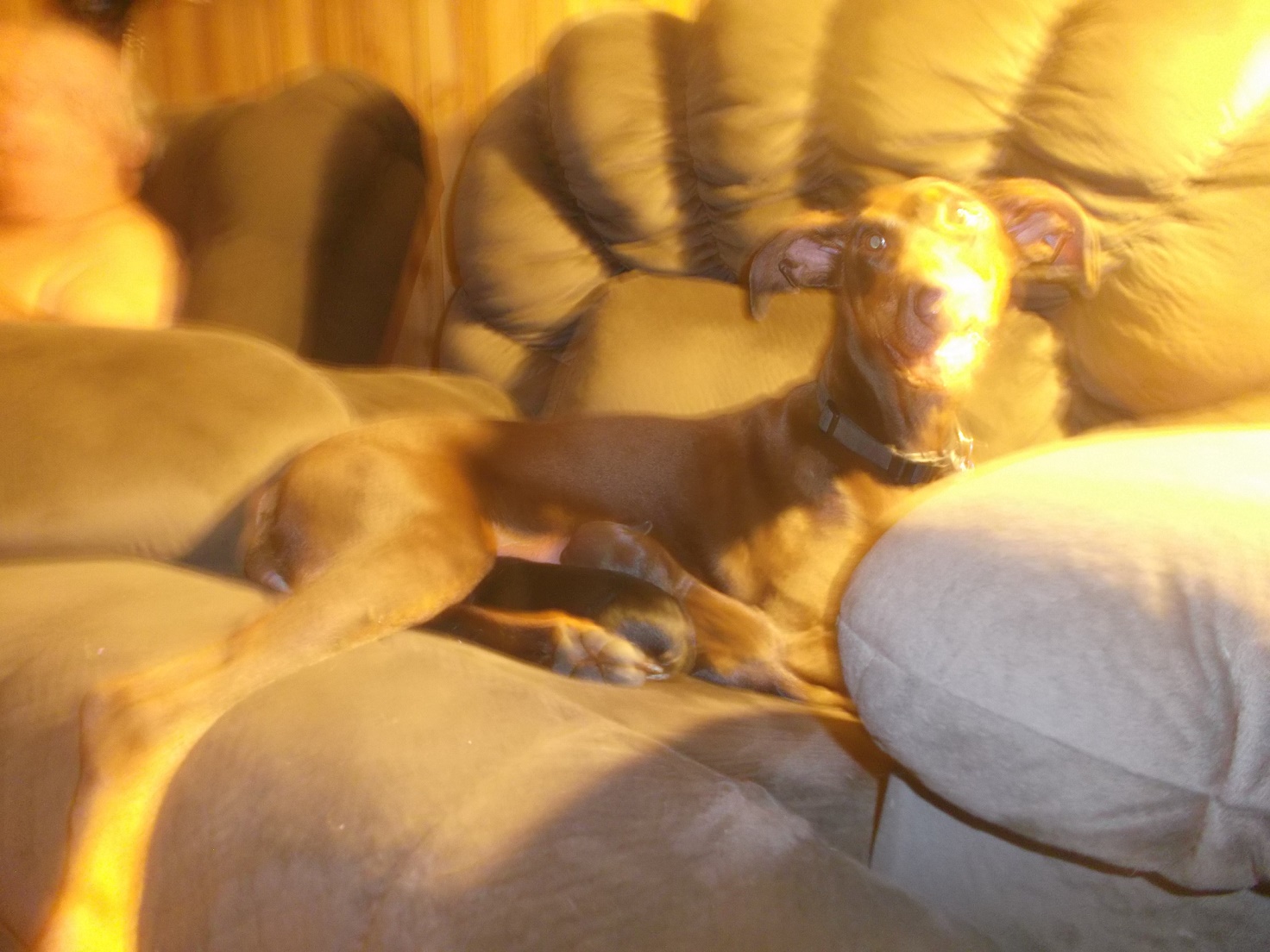 Marion, Ohio
May 3, 2018 9:33am CST
Bunny is not enjoying today. I can hear thunder outside and she does not like that at all. So she is staying very close to her mommy. I love thunder and lightning. We are very much at odds on the weather. But for her I stay back from the windows a lot. The weather is messing up Billy's fun too. If it does rain he will not be able to play outside for a few days. I would take him for a walk but I am afraid that when I get away from the house it will start raining. Then we will have a wet cast and that is not good. I am hoping to get outside and do a few things but watching what happens right now. Hope your day is bright and sunny
4 responses

• United States
3 May
Molly, our pup, is so afraid of thunder. Our old dog Bo was too.

• Marion, Ohio
3 May
Bunny was ok until lightning hit at the neighbors a few years ago. She has never got over that huge boom

• United States
3 May
@wolfgirl569
Oh, poor Bunny. Molly is the first dog we have had who rides out thunderstorms outdoors. She has a doggy door that allows 24/7 access to the fenced backyard, and she bolts our there and settles under the eaves of the house until the storm is over. She feels safer outdoors than in, for some strange reason.

• Marion, Ohio
4 May
@Corbin5
That is unusual. I grew up with a collie and during a storm is the only time he would try to get in the house.

•
11 May
@patgalca
It sounds like weather like that you are better off staying inside and finding fun things to do to distract Bunny and Billy.

• Marion, Ohio
11 May
They slept most of the day luckily

• Bunbury, Australia
4 May
Some dogs really hate thunderstorms don't they? We had a ginger cat that hated storms and would go almost stiff with fear.

• Marion, Ohio
4 May
Lightning hit at a neighbors when she was still a pup. Until that happened she was not bad. She has been known to crawl up on my shoulders when it is a bad storm


• Anniston, Alabama
3 May
It is sunny and hot today, just how I like it. Roscoe is scared of thunder, I have taught him to run get into his dog house when it thunders, I also hung an old shirt over the door so its dark and comforting to him.

• Marion, Ohio
3 May
The rain finally stopped. Bunny stays in the bathroom if we are not in the house. I put a shirt or something in there for her when I know we can get storms. Our bathroom dont have a window so it is dark and cave like.