Are you an Ailurophile?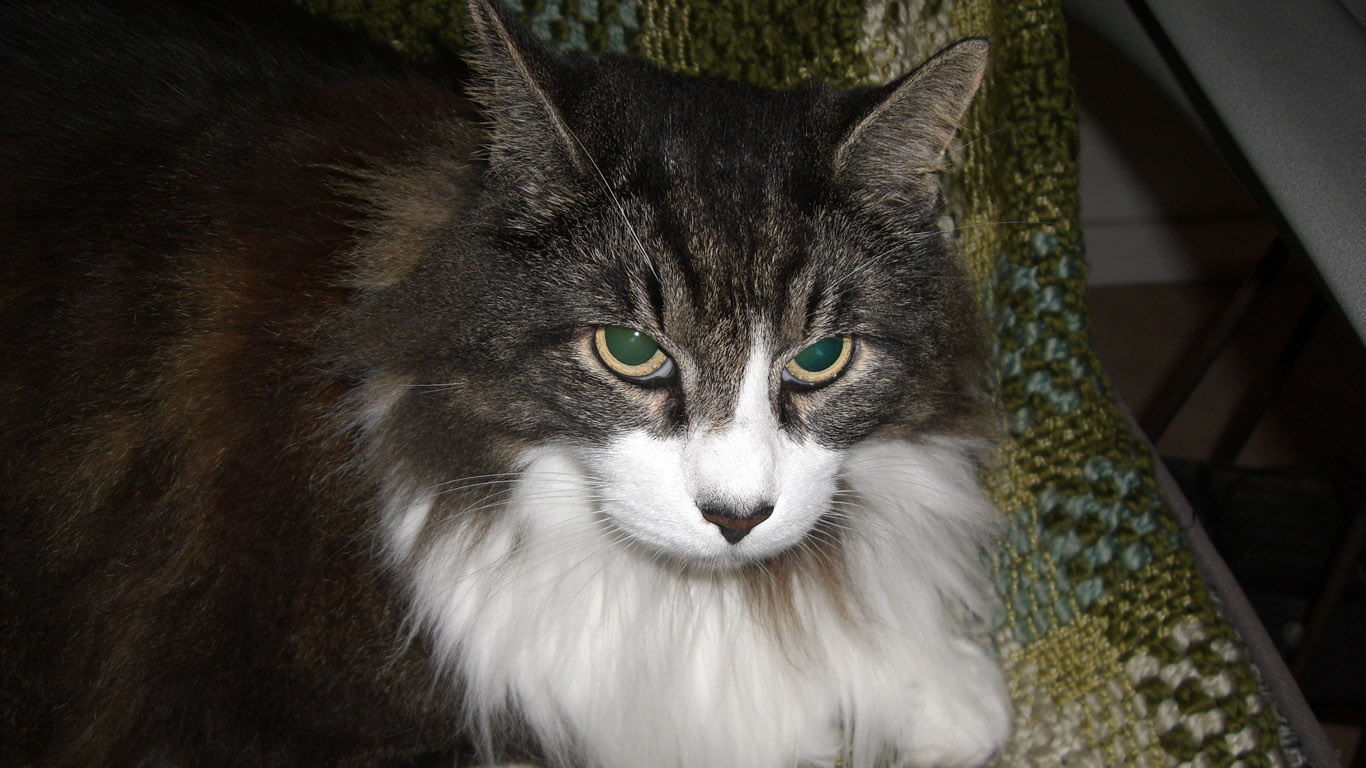 United States
May 3, 2018 4:17pm CST
­ An ailurophile is someone who adores cats; a cat-lover. Personally, I never owned a pet, but I like all animals. I also get amazed by how they can be so smart sometimes. I know many people who love cats so much, and many who dislike or fear them. And you? Are you an ailurophile?
10 responses

• Fairfield, Texas
4 May
Well dang
@EricMcCole
; I guess since I have 13 of them, that fits me perfectly.

• United States
4 May
Wow! You're an ultimate ailurophile!




• Fairfield, Texas
5 May
Yuppers, you can call me the Cat Whisperer, Cat Rescuer, Kitty Savior, Holder of the Door at the Rainbow Bridge; you name it, I'm it
@EricMcCole
.

• United States
5 May


• Lake Charles, Louisiana
27 Jun
I love dogs and cats. So much so that I do my best to make sure they have their cat litter box cleaned as well as feeding them with some fresh food and clean water.

• Lake Charles, Louisiana
29 Jun
@EricMcCole
I do it because I love cats even though they like their privacy be keeping a low profile staying in my nephews room.

• United States
30 Jun
@Deepizzaguy
Haha, they do. :D But it's so nice to have them! :)

• Philippines
4 May
I'm not a cat lover but I do love my cat. I have no intention of having more cats though and I'm not interested in any other cats. I am more of a dog lover. But I have decided to get a cat I think a year ago and before I got my cat, I studied a lot on how to take care of them.

• United States
10 May
@toniganzon
What kind of cat? Have you considered the Siamese? The Siamese is more like a dog than a cat. When I was a child my father brought home a Siamese kitten and we all were rather nervous about welcoming it into our home. Pretty soon it had us wrapped around it's sweet little paw and it didn't take long before I was a huge Siamese fan. I keep hoping that Bill will say that I can have a cat in his place. Right now I just have Petey, a ginger tabby. Petey is trying hard to be both cat and dog to me since the fire. I had 6 Siamese when my house burned down, along with three other breeds including Petey. He knew how much it hurt me to lose all my cats and my dog (a mini dachshund) so he made up his mind to be both cat and dog to make me feel better.

• Philippines
14 May


• United States
3 May
I knew you did! :) Oh, and she's so adorable! :)

• Canada
3 May
@EricMcCole
Thank you. She'll be pleased to know that...


• United States
3 May
@Starmaiden
You're welcome! Hope so! :D



•
13 Jun
@EricMcCole
I love both cats and dogs. I have had one dog and two cats in my life.

• United States
30 Jun
So awesome! I never owned a pet. :)

•
1 Jul
@EricMcCole
People keep saying we do not own them, but, they own us. I tend to believe they are right. Cats are very independent ones. Do you have dogs instead? Do you have friends that have cats and you can pet them? It is a good experience having a cat. I like having them because you do not have to walk them 3 times a day but if you want to take them somewhere then they have to go in a carrier and that is not much fun for them. Dogs you put a leash on and go out the door. That is too bad that you never had a pet . They are great and they become part of the family.

• United States
8 Jun
Well I had three now down to one and it IS my best friend but having such an affection for them that a psychology word needs to be describing the profound affection, well then no I am not an ailurophile and even in my degreed studies of psychology, this is the first time hearing of this

• United States
30 Jun
Uh, always good to know! :)

• United States
6 May
Noooooooo! I am not really a fan of cats. I do rather like one that my fiance's family has but that one only likes me because I give him tons of cat nip. I got scratched up by a few cats when I was a young child so I don't have great early memories. I'm more of a dog and rodent person.

• United States
6 May
Oh, okay! I see that numerous people get scratched by cats.

• Canada
6 May
I am not an ailurophile but my sister-in-law is. I am more a dog person but I had cats when I was little so I don't hate them. Thanks for introducing me to a new word.

• United States
6 May
Uh, glad to know! :) You're so welcome! :)

•
3 May
I wouldn't say I am an ailurophile but I like animals.