is it just me or what?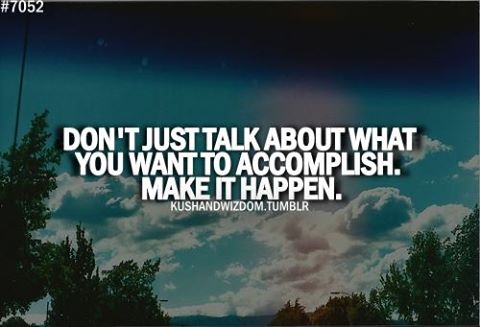 Greencastle, Indiana
May 4, 2018 3:46am CST
sometimes I get in my moods like we all do but this time I was put in this mood from my neighbor which drives me totally off the wall at times & I will be GLAD when he's GONE. Some or even Most of you have heard my stories about how they have been arguing & fighting & separating & this that & the other well he's been saying he want's to leave get out of Indiana & well there's a problem? court. Yeah when he got stupid & shot up his place & they took him to jail, well they don't have him on HOUSE arrest or he wouldn't be able to walk down the street so that's not it He SAYS they don't have nothing on him but YET he keeps going to court & they keep holding him from leaving so what's the deal this is going on 2 yrs now but he won't TELL me. Now here's something else that has me going off the wall even THOUGH it's not my business but it's the FACT of him telling me & NOT doing I'm going off the chain over. His ex got HER another place (not far from his) & had the water shut off cause it was in HER name well that left HIM with no water, knowing it takes almost 200$ to get it

he makes that & he just lingers with spending his $ on junk. Well I'll just save the reading for you & let you listen to what I had to say on the matter of procrastination it's a big word for being LAZY is how I see it like I said is it just me or what? You may have to adjust the sound a bit to hear it but give it a min, it will get where it needs to be for you to hear it while you listen to this I'll be doing something else, but I will be back to answer you so thank you for stopping by.

why do we tend to put things off that needs to be done in our lives? what is the purpose of procrastinating instead of getting it done?
3 responses

• Redlands, California
4 May
Why don't people just do how I do. Music or else bad things happen. Hope you better now.

• Greencastle, Indiana
4 May

• Redlands, California
4 May
@sugartoes
Its good to thinks different. Means you are honest with yourself.

• Greencastle, Indiana
4 May
@crossbones27
if I can't be honest with myself I can't be honest with no one else & THAT'S not right so yes I'm a honest upfront down to earth person all the way around.


• Perth, Australia
27 Jul
@sugartoes
Like you said, there are various reasons are to why people procrastinate. And it can get irritating or worrisome if people really need to do something but aren't doing it. Believe me, I've been on both sides. I think it's ok to let people know they are procrastinating and possibly give them that push that they need but I also believe that no one should be pushed into anything unless absolute necessary. Sometimes people need to find their own motivation to do what needs to be done depending on what it is exactly. I deal with procrastination a lot but it's not because I'm lazy or don't understand the consequences. For me it's the lack of motivation and my head telling me it doesn't matter. And it drives me insane when people "remind" me of things I that I already have listed in my head to do. It personally makes me feel insulted when people feel the need to tell me things more than once like they think I'm stupid or I don't have a memory on the important things. Not all the time of course. I just mean it irritates me when people remind me of the important things and act like I can't handle things when the real thing they could be speaking to me about is why I haven't done them. Because that's the issues I'm struggling with on some things I need to do. Procrastination really is a big pain in the butt I can tell you that. But it is not always because someone is lazy. BUT if someone is constantly saying "I am going to do this, I am going to do that." And no changes have been made then I would like to talk to the person on why that is and if they need help. But like everyone else I do have a limit. If my good nature was taken for granted and nothing changed then I would slowly start to back away from the whole thing. But talking to them or not, sometimes people just can't manage to do everything they say they will and that's not always up to someone else to change. It's up to them.

• Greencastle, Indiana
29 Jul
@VivaLaDani13
yeah I hear what your saying & AS bad as I hate to admit it I'm one that puts things off as well it's not procrastination it's just I have to be in the mood as bad or sad as that may sound. but when I get tired of the ? "problem" I'll get on it you know what I mean? it just takes a mood change for me.

• Perth, Australia
29 Jul
@sugartoes
That's really understandable. There is a huge difference between being lazy and not being in the mood. Everyone puts things off from time to time. Even important things.

• Greencastle, Indiana
30 Jul
@VivaLaDani13
I'm guilty of such.



• United States
7 May
I feel like you do, if there is no reason to put things off and you don't do what is needed it is a form of lazy. I do know that you can get overwhelmed and just need to step back at times. However stepping back for months even is overkill. That said I cant imagine not having the basics .. like water.

• Greencastle, Indiana
7 May
@Ithink
yeah it just drives me crazy when people stall on the necessities that HAS to be done, & talk crap & not stick to it.

• Greencastle, Indiana
9 May
@Ithink
I told my neighbor that & he just looked at me like I had lost my mind.