Chicken coops and Luna.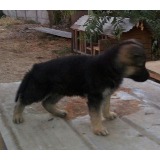 Chile
May 5, 2018 10:48am CST
Today I discovered that Luna had outgrown her house. It was not a proper house, but something we made to begin with, the same way that some babies are not placed in proper cradles. When she came, Luna fitted fine there. I even thought I would place a hot water bottle inside so that she would be warm but then decided against it as she could bite it and get burned. Still, the house was more than enough for her. But today, I found out that she had turned her house upside down. The bedding was part of an interesting game and it was clear that she did not fit the house any longer. I thought: that´s what happens with poor hens. They place small chicks in a coop and then they grow until there´s no room to move. This is not the case, of course. But the new house must me made in a jiffy. On Monday I will talk about Luna´s house with the worker who will place the plastic at the terrace. He told me he could do the job. Luna will have a nice house near my door. And when she is old enough, she will take care of my safety with her life

. I have forgotten what it was to have small children. Could it have been so tiring as an active puppy? As for now, plants around my house are not safe at all.
9 responses

• Baguio, Philippines
5 May
Ohh, it's been some days since I heard news about Luna.. it seems she's growing fast

• Chile
5 May
VERY fast. But she is still a little puppy in her heart


• Baguio, Philippines
5 May
@marguicha
yes, hehehe!!!



• United States
5 May
Luna is she having obedience training there.

• Bunbury, Australia
6 May
I think perhaps you've forgotten how tiring it was to have small children!


• Chile
6 May
Considering that my eldest GRANDdaughter is 27, you bet I forgot. Thanks be given!!!


• Manila, Philippines
5 May
Luna is growing so fast.

I guess a little patience for now, Marguicha. And I believe she will be there for you always.


• Anniston, Alabama
5 May
Me and Tony built our dog house, its 4 ft x 4 ft. and had two dogs inside, Roscoe is big and Harley is not.

• Chile
5 May
That is a big house! I am waiting to know what her new bedding will measure to make a house according to it.