Screen Saver, Feet, Receipts and holiday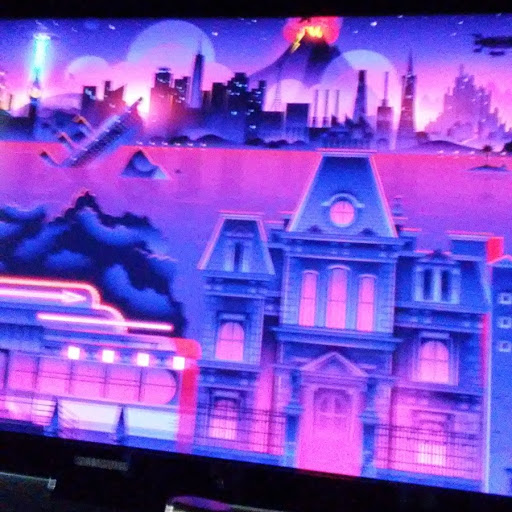 Holiday, Florida
May 6, 2018 7:04pm CST
So for 4 days I have had this screen saver popped up on my Roku. the one in the photo and it may not be too plain here since this lousy android phone does not seem to take as good of photos as my IPhone did. It usually (the roku) changes screen savers for holidays so I figured maybe Cinco De Mayo. but it is still there so not sure what's up but it is very pretty. on another note, I usually have my daughter give me the receipts after shopping for 2 reasons, she tends to buy things now and then that I don't use like his cigs. etc. 2 nd reason is I can see what is somewhere in there and plan on what I want before I make the trip and have to stand longer contemplating what I can fix fast and eat.but it is of little help at times when these receipts have gotten so unreadable these days. Also what ever happened to putting the price right on the package/ cans? When I worked at Ace hardware years ago, we had to price gun everything while taking inventory.

next, I want to tell you what the foot doctor said. He said when you have a foot fungus like my big toes got, Vicks vaporub is the best to help it. Those painted on medications prescribed do nothing. and they haven't. for mine. Ever heard of that?
6 responses


• Holiday, Florida
7 May
i think thats how they have stopped us from checking our receipts at the store check out. so we won't demand back an extra charge they added. i hate it too

• Switzerland
8 May
@bunnybon7
I am very upset about the new system. Sometimes you do not even know what the stuff costs, you need to ask the cashier.

• Holiday, Florida
8 May


• Ponce De Leon, Florida
7 May
What happened to your iPhone?

• Holiday, Florida
7 May
i needed a cheaper provider because verizon was charging so much. my daughter went to get a new provider at Boost and the idiot there told her he couldn't get things transferred over like the number and service, etc. i don't know how it happened but i ended up with an android phone and a new number etc. and now verizon is still trying to charge me. boost is half as much money but also, half the service considering this phone

• United States
7 May
I have never heard of that. Only thing I've ever heard about vicks on the feet is that itll help you breath if you're stuffy and put it on the bottom then put socks on.. sorry. Thats a kinda cool pic

• Holiday, Florida
7 May
as for the Vicks, my mom used to put it on my chest when i had a cold and cover the chest area with flannel and wash it off next day to open breathing as lots did back then. i think since then they have found out that just makes the cold worse, so started just putting it on feet like you said. thanks about the photo. we were trying to wiggle around and giggling our butts off to get a good one of all 3 of us and always one would say no to each. my oldest there grabbed my phone and deleted several before i could stop her

but still had me laughing

• Holiday, Florida
7 May
btw, i got the photo thing wrong in my response, this is what is going on for my screen saver. it is quite pretty for a change. don't know why it has changed this time but enjoying it

• United States
8 May
@bunnybon7
alot still do vicks on the chest. And under the nose above the lip. My mom does all 3 lol


•
11 May
@bunnybon7
That is very interesting to know about vicks. Have you tried it already and is it helping yet?

• Holiday, Florida
11 May
not yet but will as soon as i get a couple other things done today.

•
13 May
@bunnybon7
bonnie, I want to hear from you if it works or not.

• Holiday, Florida
13 May
@Hannihar
i finally tried it. got some yesterday. i am not sure yet what it is supposed to do.

guess i will see


•
7 May
No harm in trying the Vicks. It might work !

• Roseburg, Oregon
7 May
What do you do with the vicks vaporrub. Put it on the nail.

• Holiday, Florida
7 May
thats what the doc said. but he also said it would probably never go completely away.