May 5th and 6 Crafts!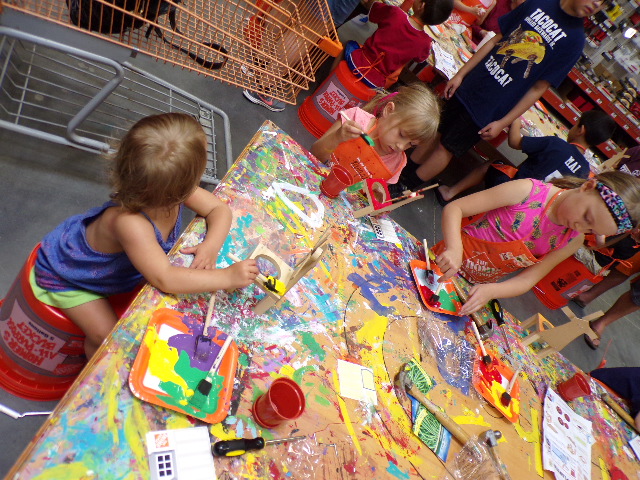 United States
May 7, 2018 3:23pm CST
Good evening! Saturday, I didn't craft "per usual". Instead, I had fun at the local home depot work shop building and painting windmill planters with my kids. My three daughters are here :) Then yesterday, I started crocheting another reusable swifter wipe. Have you crafted anything this weekend? What did you make? feel free to share pictures or links! I'm looking for inspiration for this summer!
9 responses

• Canada
7 May
I did not. Great picture. Looks like a lot of fun.

• United States
7 May
They always are so much fun to do at home depot. I like how they keep things reliant to the time and kids really can learn and build confidence in doing their own things.

• United States
8 May
I heard about the home depot thing.. awesome you went.

• Philippines
8 May
That looks like lots of fun. No crafts for me this weekend

• United States
7 May
I am also trying to find a way to make reusable mopping cloths. I have a chore on my hands because the cloth will have to shape the uneven floor pad. I don't have a flat long wipe.

• Philippines
7 May
You have wonderful children, I think it's a good way to help them build confidence in what they do and help them discover what they are good at.