Do you enjoy entertaining?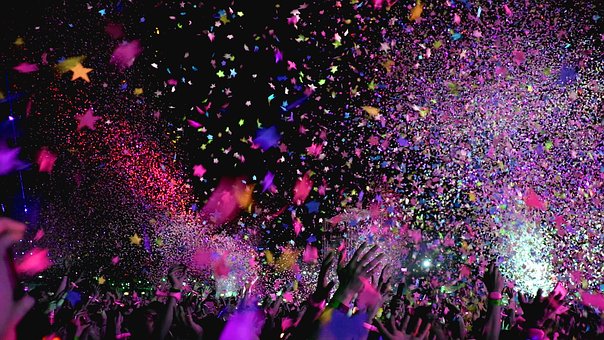 United States
May 7, 2018 9:01pm CST
I've thought about this quite a bit in my life. My parents LOVED entertaining and they did it quite a bit in their lifetime. Parties at our house had become legendary among their friends. I guess my sister got the bug, too, since, after she got married, she hosted a lot of parties at her house, too. I don't know what happened with me. Usually, during all of those parties, I could be found all alone in a room somewhere reading. I didn't want to have any part of it. And I really don't know why. During my marriage, we talked about having people over and I admitted to my husband that I was very uncomfortable playing the part of hostess. My husband was very gregarious and could make anyone feel comfortable in his home. We did have a few get togethers with just a few people and those went very well only because my husband took the lead. Since I've moved into my apartment, I've had one or two people come over at a time. My place is way too small for any large gathering. But even if I know that two or three people are coming, I get very nervous prior to their arrival. How about you? Do you enjoy entertaining? Claudia photo from pixabay
9 responses

• United States
8 May
I always say I don't, but now and then I enjoy a gathering for a meal. Nothing fancy, just family and friends and say a big pot of chili and some good conversation. I can't do it often because of lack of energy, but once or twice a year is good

• United States
8 May
That sounds really nice! I'm sure everyone who attends has a great time, too!


• Bunbury, Australia
8 May
My husband is very gregarious too and takes the lead when we entertain so I guess I've got used to it. He loves to cook so mostly it's small dinner parties but we have had some much bigger parties too.

• United States
9 May
It's great that he can take the lead like that! I'm sure your parties are wonderful!

• Bunbury, Australia
9 May
@CRK109
Thanks. We had a memorable one when 1999 become 2000. I should write about it one day.

• United States
8 May
We never had party-parties. But my place is where all my friends would be day and night. Every weekend id have someone here for sleep overs. My brothers friends would come over here and there too. Now, no sleepovers besides with the bf and nieces and nephews. And I dont go to others parties either. Or even to their homes to hang.. besides one cousins here and there for the two kids.

• United States
9 May
It says so much that your friends are so comfortable in your home! I think that's great!

• Banks, Oregon
8 May
Only with the right people, but not in general no, however as a teen or when I was drinking I am.

• United States
8 May
Yes, I suppose the right people makes all the difference.

• Canada
8 May
Not at my house I don't. I enjoy being invited to other peoples houses so I can be the "life" of the party!


• United States
8 May
That's so funny!!!! What a great answer!




• United States
26 Sep
It has been a long time but when the space was available and more income was flowing at a greater speed, there was always room for parties where good food combined with good people made great times... but life has really gotten in the way and I live in a much smaller space where having many over even outside is drastically limited.

• United States
9 May
I do enjoy entertaining though I don't do it as often as I would like. I am just too busy, I do have everyone over at Christmas time.