When Homelessness Hits Home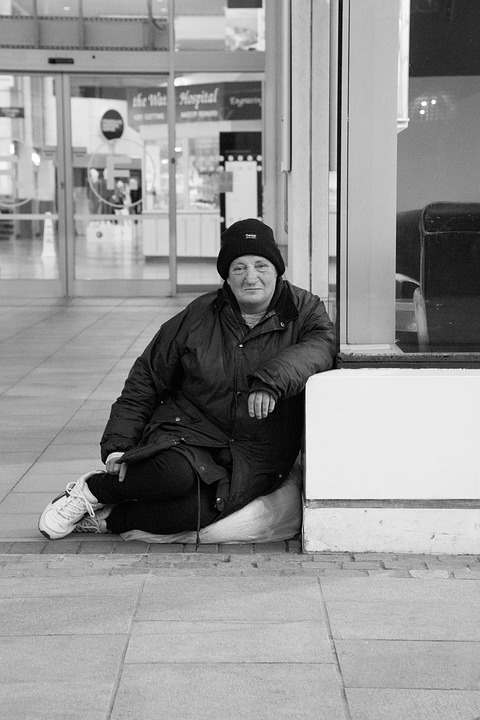 United States
May 8, 2018 6:50pm CST
I've been on Facebook for many years now and in that time I've made friends from all over the globe. I know some of them in a much deeper way than others, but once I make a connection with someone, I consider them a real friend for life. One of those friends wrote today that if something doesn't happen to help her situation, in one week she will be homeless. That post went right into my heart. I don't know what has caused this dire situation, but I remembered being in a similar situation not all that long ago and I had to reach out. When I knew that I was going to lose my home, I got online and did tons of research. I had to learn what my state did to help those in need, and I had to find out what options I had, because I didn't even have a car in which to live. I would have truly been out on the sidewalk. I gave her all the information I had gleaned for myself and told her to begin banging on the doors of her congress people and find out what options her state can give to her. I know that it took time to be able to move into my apartment, once I got the information about living here, and if income is a problem for her, as I suspect it is, she's going to need a little more time for the red tape. Homelessness is a real problem in the United States and I suspect it will get worse before it gets better. I hope and pray that help begins to show up for these people more than it has in the past. Not that it matters, but it really isn't fair. Claudia picture from pixabay
7 responses

• Bunbury, Australia
9 May
You did well to help yourself in researching and fighting for a solution to your predicament. I hope your friend will be able to benefit from your work and find a place to stay. It is very, very sad that homelessness can happen so easily to good people who don't deserve such a situation.

• United States
13 May
It's so scary. I've been hoping and praying that something good happens in her life to keep her head above water.

• United States
13 May
It was nice of you to give her the info you had found to help yourself, I hope she will be able to use it for her own resources. People these days no longer care what is fair, they act like it is each person for themselves sometimes.

• United States
13 May
Yes, that's very true. I know that when I was going through my problems, a few online friends came forward to give me some pointers, so I feel the need to pay that forward. It really hurts to see others going through it

• United States
13 May
@CRK109
I know, its heartbreaking to not to be able to reach out and help them.

• Green Bay, Wisconsin
9 May
It does matter, and should. I'm glad you were able to reach out to her with information that will help.

• United States
13 May
Thanks. I really hope she can get the help she needs in time.


• United States
13 May
me, too It's so terrifying, as you know. Every day I'm so grateful for everything I have

• Banks, Oregon
9 May
Prayers going out to her, could easily be me, if I didn't have this place.

• United States
13 May
Thanks so much for the prayers for her, TR. xoxo

• Washington, District Of Columbia
9 May
So many R one paycheck from homeless!! If U can't stay with family and have to come up with money, its a walk on the dangerous side. They need more transitional housing and according to your income units!! Especially for families with children!!!! Wouldn't take much to solve the problem, if we make the commitment!

• United States
13 May
I agree with you completely! I'm so grateful that in my little state, we have so much help for people in this situation. Once I connected with the right people, they took me right in. I know that every state is different, so I just hope she can connect with someone who can help her in the same way.

• Moses Lake, Washington
13 May
Poor lady. A young man often sits in a heap by the Safeway in my town. I can't tell what is going on with him and his cardboard Need Help sign. Not sure why he isn't working. Rain or shine, that man is there, in a heap, with his sign.