Funny Story: A Case Of Mistaken Identity- Dog Snafu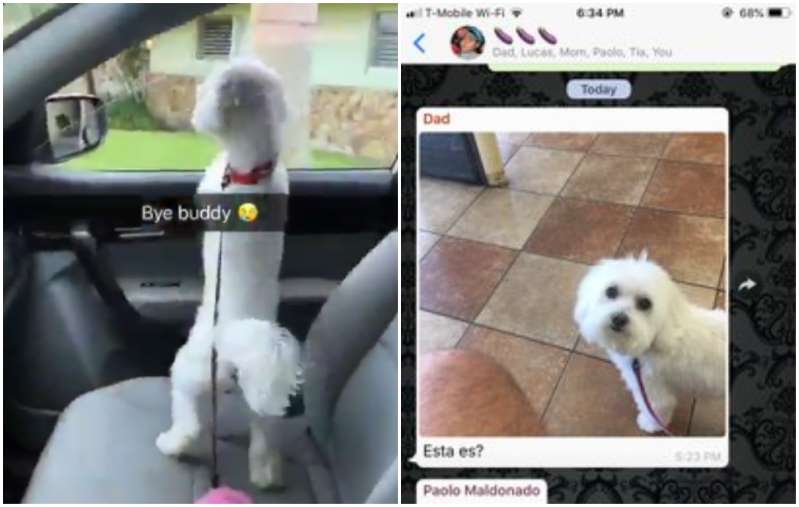 May 10, 2018 9:10am CST
Pet owners develop a real bond with "man's best friend." Then how could this pet owner possibly make this mistake? Last week, a Miami dad stopped off at the local Pet Smart to pick up the family dog, a nearly 10-year-old toy Maltese, Nieves, following a grooming appointment. Everything was going well. Until the man's son noticed something different about Nieves. It was the wrong dog! Apparently their were two white dogs of the same breed waiting for their owners to pick them up and Dad grabbed the wrong one. Of course, being the age of social media the son tweeted the incident and it went viral. 58,000 re-tweeters got a big laugh over Dad's snafu.



Would you mistake your pet for another? Summarized Source- Best Life (by Diana Bruk) Photo- Best Life
10 responses

• United States
10 May
No, my furry companions are my best friends. I sure wouldn't walk away with the wrong dog. In the first place the welcome that they would give me would be different from the wrong dog!

•
13 May
Yes, that's right! You would think the man would have noticed if his dog greeted him? I guess he just was in two big a hurry.

• United States
13 May
@dgobucks226
Sometimes a member of the family just isn't into the pet like the rest of the family. I know my father agreed to get us kids a dog, but he didn't bond with it like us kids and my Mom, so I guess he would have done the same thing whether he was in a hurry or not. His attitude would have been "It's just a dog, it looks about right!".

•
18 May
@dgobucks226
I hope I wouldn't. I hope I would know the difference. I hope they got the right dog to the right owners.

•
19 May
Yes, I'm sure the Pet Smart had all the necessary info to return the dog to it's rightful owner.

• Manila, Philippines
10 May
Well, if they almost look the same maybe. They are humans, they commit mistake.


•
13 May
Yes, your right! No one has the market on perfection Louise, lol.

• Manila, Philippines
13 May
@dgobucks226
of course, DB.


•
12 May
Poor Dad, cut him some slack, maybe he had a lot on his mind that day . . . still damn funny!

•
13 May
Perhaps he was in a rush to get home. Next time he will be more careful, lol.

• Green Bay, Wisconsin
11 May
I hope the dog got back to its owner and he got his dog. No, I've never mistaken my dog for another.

•
13 May
I am sure the Pet store probably figured it out too along with the Dad's son. Especially, when the other owner came to pick up the their dog.

• United States
11 May
Oh gosh, you would have thought dad would recognize the collar at least! Some pets do look very similar, but I think it would be hard to mistake your pet for another. Where I used to live, there was a cat that was almost a twin of the one I had..there was only one marking that was different on my kitty.

•
13 May
That was a case where checking the dog's ID collar would of come in handy for sure! You are right about cats, many look so similar in color and breed.

• Chile
10 May
I don´t think so. But better still, dogs will not mistake their human friend for another person and it won´t go with him easily.

• Peoria, Arizona
10 May
I saw the tweet when it was just going viral. I feel like it is very common especially with dogs like that breed because they do kind of look very similar haha I don't think I would, but some people just have so much going on in their brains or like men...nothing (just kidding!) that they make mistakes

• Quebec, Quebec
10 May
I would never mistake my pet for another.