man'sWORK!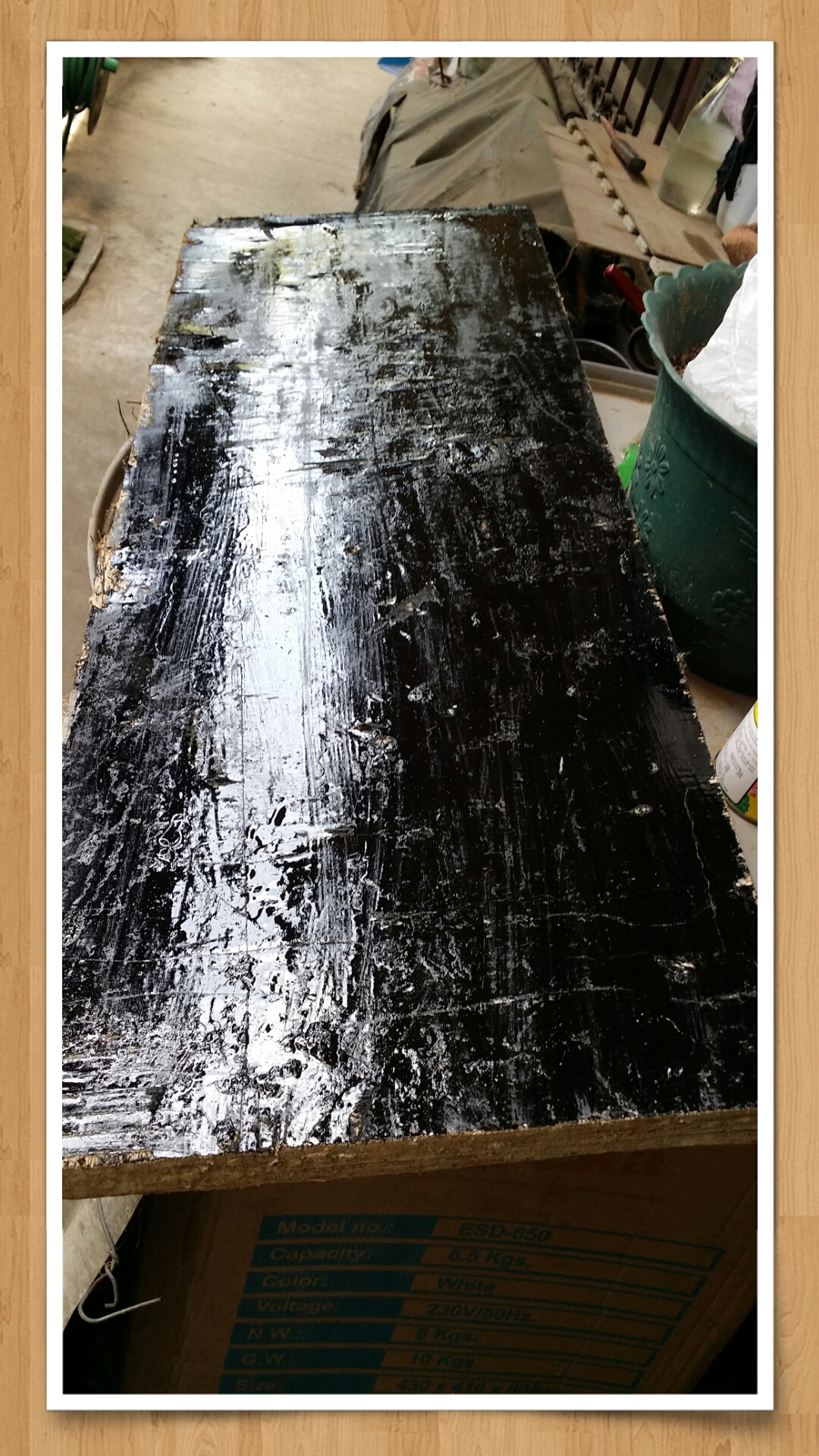 Philippines
May 10, 2018 9:30pm CST
Good Friday morning to all active mylotters, how are you this last day of the working week? It is a man's work. I have just finished applying black paint on this wood and let it stand for 3 hours to dry it. Later I will paint in white the words ," DON'T THROW YOUR GARBAGE IN FRONT OF OUR GATE". There are many neighbours who throw their garbage in front of our gate. This is already a permanent problem here. Some are even from other places and they throw their trash riding on their tricycle. One was even caught by our neighbour VA, a hopeful to be reelected this local election on Sunday. My son is bathing our dogs. Besides I like to paint the wood. Do you work a household chore that is meant for the opposite sex,like hammering a nail if you are a woman, or sewing if you are a male?
10 responses

• Philippines
11 May
Reminds me of our dilemma before we had our front yard renovated to be commercial space. Even today sometimes I see people throwing garbage. But not much compare before, not to mention they even PEE over here. People seems to have no respect. Don't trucks pick your trash there. You should have cctv over there.

• Philippines
11 May
our garbage is always collected every day at dawn, but there are some 'sutil at pasaway' neighbors who are so proud to throw their trash in the common place or area for collection.


• Philippines
11 May
hello, my friend, good to see and read you back. how are you? i hope you are well and good. i think there are no more discriminating work between sexes. i can actually change an electric plug/adapter.

• Atlanta, Georgia
12 May
@ridingbet
I think you're right. We had best know how to do everything or it wouldn't get done. Thanks for the welcome back.

• Philippines
13 May
@RubyHawk
i have learned to do a man's work since the father of my son was scrammed out of our lives. hahaha! that is why my son also greets me on father's day.



• Philippines
11 May
indeed, and if we hammer something, we find it fulfilling, right?

• Davao, Philippines
11 May
@ridingbet
Yes, I find it one of my achievement. Lol

• Philippines
13 May
@JustBhem
i raise the roof, hija. 'who run the world"? of course, "we run the world".




• Philippines
13 May
really? it is great to know man's tasks at home. for me, i am always tasked if there are electrical plugs that need to be fixed.

• Switzerland
13 May
@ridingbet
We are not allowed to touch anything electric, for this we are required to call a professional.

• Philippines
14 May
@LadyDuck
the plugs that i fix are not anyway connected to the wall socket so i think i am free from having the electric shock.




• Philippines
11 May
we women should not feel so ladylike when we can do some things at home that normally men should do.

• Philippines
11 May
@ridingbet
actually I am more into it than my husband. I do the dirty work. Lol


• Philippines
13 May
@rakski
indeed, no more work discrimination. hahaha.


• Roseburg, Oregon
11 May
I hope that works out for you.

• Philippines
11 May
i have finished painting it, and we will hang it out this dusk. tomorrow is the schedule for our garbage to be collected.


• Philippines
11 May
i agree with you. even women jobs are also done by men, like nursing profession which was often thought of to be a woman's job.

• Peoria, Arizona
11 May
These are stereotypes that just need to be destroyed finally. My mom does more housework than my father ever did, she put up our walls, did the electricity. Nothing is a man or woman's job. Just get the job done.

• Kenya
14 May
Yes sometimes i have to fix the bulb or even a leaking pipe. Its interesting

• Philippines
15 May
i enjoy it much too. i am the chief electrician at home, my sister the plumber, and my son the hard work.

• Kenya
22 May
@ridingbet
hahahaha thats a perfect team right there

• Philippines
22 May
@aureliah
that is why we are a team at home.



• Philippines
13 May
true, women like to hammer, but would you prefer the small nails to hammer or the bigger ones?

• India
13 May
@ridingbet
I like bigger one's..i think it's bit easy than smaller

• Philippines
14 May
@Icydoll
right on that. but i have to be careful because i might hammer my nails or fingers, and it may cause bruising on me.