A strange and creepy bug in my garage..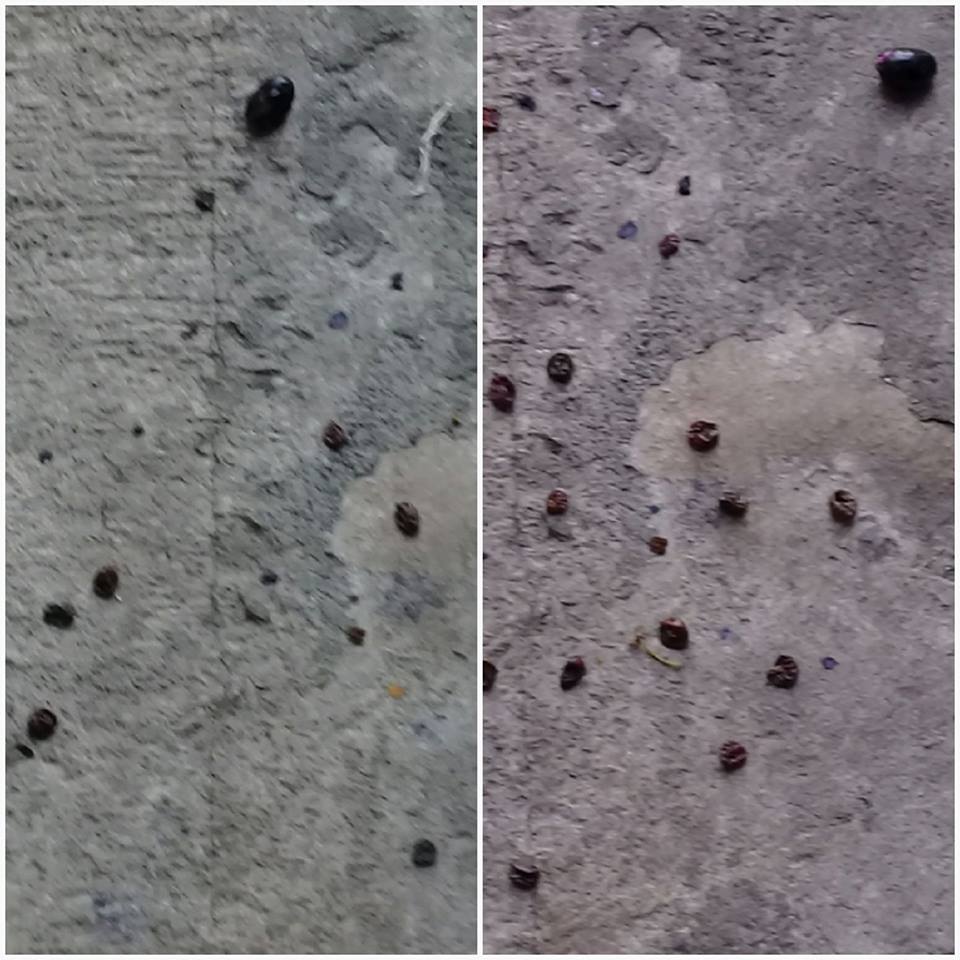 Philippines
May 11, 2018 2:14am CST
For a few days now, I've been boggled by a formation at a particular spot in my garage. It looks yucky and for the first few days, I would sweep the raisin looking things away. I thought that perhaps bats have come to my vicinity and dropped the raisins. Next, I thought that since there were two dead rats in the street, perhaps one rodent has come to my compound. Sigh. But then, why the exact same spot? And why a formation? I still do not know the answer but on further scrutiny, it's a blackberry looking bug that was making the formation. Any one who knows this strange creature?
7 responses

• Philippines
12 May
I'm really not sure what kind of bug it is. Do they have legs?

• Philippines
13 May
I was afraid to check it out, in case it is a harbinger of disease. I swept and put in the brown bag and stashed it in the garbage sack.

• Philippines
14 May
@eileenleyva
It looks like raisin though. Hehe. Yep, better swept them right away in the garbage sack.

• Philippines
17 May
@rheicel
Really yucky. Still have it this morning. Same spot.


• Baguio, Philippines
11 May
Well, I am not also familiar with this kind of bugs.. it's really strange creature

• Philippines
11 May
Every night, just one bug. By morning, the formation is done. Eerie.

• Baguio, Philippines
11 May

• Green Bay, Wisconsin
11 May
I've never seen that kind of bug.

• Philippines
11 May
Just one bug each night. I really am wondering....


• Philippines
11 May
It's definitely an alien bug. I have not seen one quite like it. It's not a cricket. Looks like Philippine blackberry. We call that duhat. When I first saw it, I thought of planting for we don't have much duhat trees now. Sigh. It is an alien.



•
29 May
@eileenleyva
Sorry, I cannot help you on that. Is it there in your garage?