Let me heartily recommend a hotel.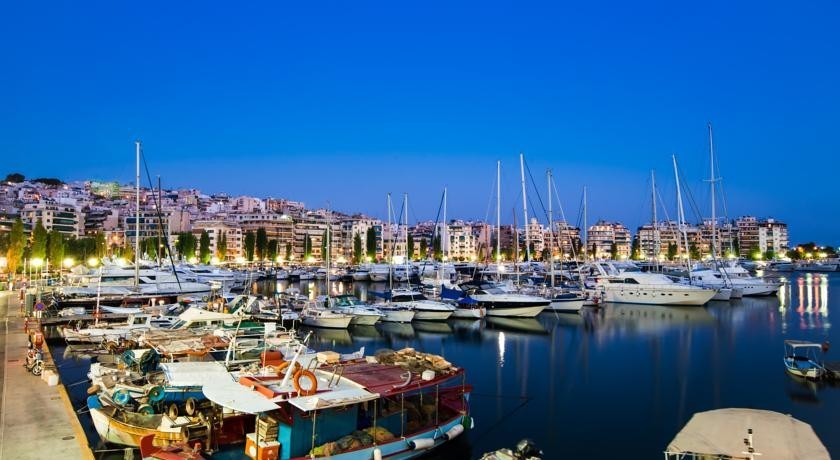 Ireland
May 12, 2018 10:48am CST
The establishment in question is called Phideas Hotel and it's located in Piraeus, the port that serves Athens. The welcome was warm, courteous and helpful - Yannis really did go the second mile. The rooms were immaculately clean and the beds most comfortable. The bathrooms were spacious and everything functioned properly. The rooms were also very quiet, and the buffet breakfast a lot more generous than any I've ever had in Europe. And the hotel provides free transport to and from the ferry port and to and from the airport bus. What more could you want. The area is full of restaurants, cafes and bars but the noise remains on the waterfront and doesn't ever reach Kountouriotou street where the hotel sits. One thing I couldn't help noticing in Greece was that although the Greek economy has always been rather calamitous, every little harbour (and Piraeus is a rather big harbour) is festooned with very expensive looking yachts.
4 responses

• Germany
12 May
Well, Greece has several of the riches shipping company owners of the world. Remember Onassis? Besides, the fact that many Greeks are dirt poor doesn't mean that some aren't stinking rich. Another besides: Many Greeks are brill at tax evasion.

• Ireland
12 May
@maluse
Yes, it's the country that went bust, not the wealthy. A bit like Ireland.

• Philippines
13 May
Sounds like you had a good time and the service at the hotel was impeccable.