Brighten Up Someone's day with a Funny Picture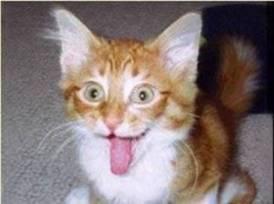 Philippines
November 27, 2006 11:09pm CST
Good day to all Do you have a picture that would make anyone smile or laugh? Share it with us here. Everybody deserves to be happy.
8 responses

• Pakistan
11 Dec 06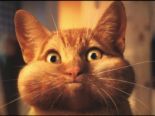 Good to u too!!!! Surely, i'll glad to make a smile on people's face. I'll glad to make people smile on a picture. As u added an image of a funny cat and others too. Then let me too add an image of a funny cat and then let me know urs feeling about mine picture of a funny cat.


• India
5 Dec 06
u can find a lot of them on photo.net

• India
5 Dec 06
sorry buddy i don't have any picture to bring smile on your face. I am really sorry for that.

• Singapore
5 Dec 06
2 years for me, but i have been using my mobile for 5 years already, haha, nothing beats a gift from my girlfriend, i cant bear to change it, haha

• Canada
5 Dec 06

here's mine! take a look:)+ ehheheh...I hope this picture brighten your day as it did to me:)+ hehehe.

• United States
9 Jan 07
I don't think I have any funny images, but the funny cats posted so far have indeed brought a smile to my face! If I find any funny pics, I'll definitely post them here for everyone else to see. I hope folks post some more here. :D