Life of Dr. Kalam(His childhood days with his mother and father)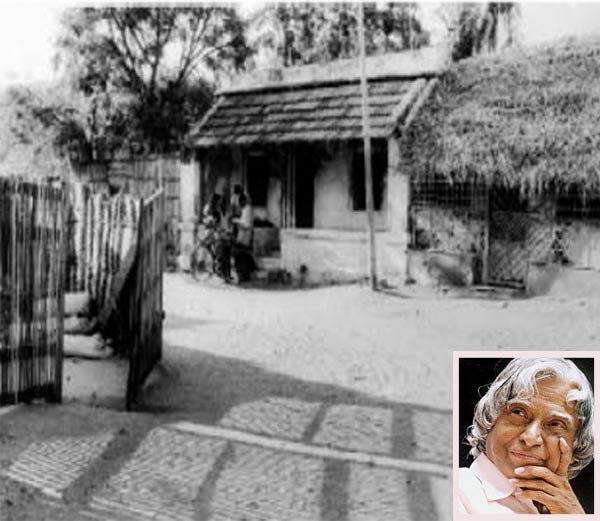 Raurkela, India
May 14, 2018 12:38pm CST
Dr. Kalam's mother taught him to be humble. He used to eat with her on banana leafs enjoying 'Sambar, pickle and coconut chutney). His father taught him to be pious. His father,Jainulabiddin Marakayar was a faith healer, he healed/cured both hindus and muslims through his Arabic prayers which Dr. Kalam as a child did not understand. Both he and the priest,Lakshmana Shastri, of the temple of Rameswaram. Both of them always wore traditional dress and discussed spiritual matters.
4 responses

• India
14 May
He was a man who taught the World what is humanity, simplicity, innocence, affection, love and about the principles of the life. I really feel great about him to note that all his presents were transferred to government, he had just bare minimum things as his assets when he left the World and he paid the bill for his family who stayed with him in Delhi as a matter of Principle! We have got his picture along with my nephew who is a special child when he visited his school and interacted with him! No body in this World to compare with him in my opinion! Thanks!

• Raurkela, India
15 May
Your nephew was really lucky to meet such a person.

• India
15 May
@aninditasen
, So are we to have his picture with him! Thanks!

• United States
14 May
Dr. Kalam's parents were very good role models for him.

• Raurkela, India
15 May
No doubt he grew up into such a great personality and taught the young generation, especially the students to be humble but dream high and always remember that there is a supreme force ruling us.

• India
15 May
Basically he was a man of principles and he firmly believed in that! Which you can see speaking about him loudly! He was altogether a different man whom whole country adores with no controversies attached with him! I would say...If some one asks me whose life I want to have in next birth , undoubtedly I would say some one just like the respected Dr. KalamThanks
@Corbin5
!

• United States
15 May
@AKRao24
I am so pleased to have been introduced to Dr. Kalam on myLot. I am going to do more research on this noble individual.


• Redlands, California
15 May
Believe it or not love true spiritual people. I am not all about this religious stuff. this sounds close but would have to hear more.

• Raurkela, India
16 May
I am going to write about that, how his father performed miracles and cured people.

• Raurkela, India
16 May
I have loaded about it in my next discussion.

• Raurkela, India
17 May
He is and will be the more you come to know about his life.