R.I.P. Margot Kidder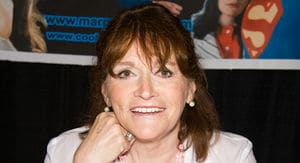 St. Catharines, Ontario
8 responses


• Chile
14 May
@BarBaraPrz
I read it online. There were pictures of her and Christopher Reeves.

• United States
14 May
I have a news app on my phone so I get updates to the latest information. I noticed the report today. What a shame. Superman was such a great film with Margot and Christopher Reeve. I'm sure we will be hearing more about what happened when the facts unfold.

• United States
16 May
I always liked Margot Kidder as Lois Lane.

•
14 May
She had some tough times battling mental illness. So sorry to hear this.

• St. Catharines, Ontario
15 May

• Los Angeles, California
14 May
Margot was a favorite of mine.

• Philippines
15 May
Saw it online. Very sad for the fans of Lois Lane.

• Cuyahoga Falls, Ohio
14 May
Sad news. Probably has something to do with natural causes or how she felt the week before.