Your word is Your bond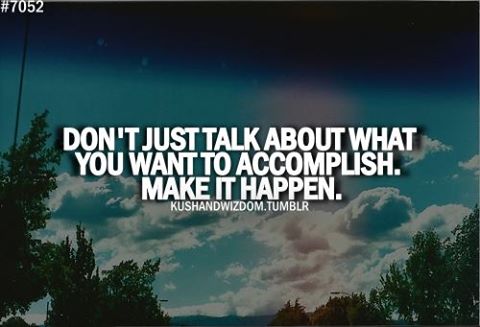 Greencastle, Indiana
May 15, 2018 2:24am CST
Hey there my friends, hows things been going with you? I have been talking to my neighbor on & off this past week & when he tells me he's gonna do something I expect it. Well him & his old lady split up like 2 yrs ago well she's got her a place to live & doing her thing but HIM on the other hand is just like as he says in transition say WHAT? He says one thing & does another & talks like he's more into I don't KNOW transition if you ask me, I mean really? he don't know what he wants to do other than do nothing. I don't say I'm going to do something IF I know I can't I'm one that if I KNOW I can do it then that's what I'm doing my neighbor is more interested in drinking his life away. He wants to sell his place but with no phone & no ATTEMPS to make this happen & the area we live in I don't see it any time soon he SAYS he's gonna fix the place up for it to sell. Well o k it takes $ to do that but yet he spends his $ on booze & smoke & he hasn't had no water for like MOS other than what gals I bring him or he ask for he stinks. My door is open for ANYONE that needs water or a shower & we've told him he can take a shower at my place anytime he needs to but I have yet to see him ask if he can take one. I'm hoping that my husband can get his water fixed tomrrow so maybe he WILL take a shower & hoping that will get him in the right direction to change things, I know this sounds off Don't you feel a lot better after not having a bath in a few days & you feel like a human again I know I do that I hate to get out That's what I mean by hoping he changes he way of thinking. Another thing why I take your work to heart is that's the way it was back in the days when OUR parents were going up & we were taught to never lie or take things for granted in life. So here's a thought to consider think about when someone says they gonna do something & they don't what bells go off in your head after they've said what they going to do?

I admire those that stick to the things they say they going to do cause it shows me they are serious about things that they care about & tired of the same routine their living.


Something your father should have told you about keeping your promises. There is a very important reason as to why you should keep your word as a man. I will...
4 responses


• Greencastle, Indiana
16 May
@rakski
it's like a broken record, he'll ask I"ll explain it to him & the next thing I know he's complaining how nothing is getting done.


• Manila, Philippines
15 May
Hi Gayle. Oh yes, it is really annoying when people do not act upon what they say they will do and then complain why nothing is happening good. Just sad.

• Greencastle, Indiana
16 May
@mlgen1037
that's where I'm at, if you want change you got to MAKE change O M G nothing gets under my skin more than someone talking but not doing.


• Manila, Philippines
16 May
@sugartoes
There are is a saying, Walk your talk. Simply means, do what you say.


• Greencastle, Indiana
17 May
@mlgen1037

that's what I'm saying.



• Greencastle, Indiana
16 May
@HazySue
I've gotten where I just say what's on my mind & if you don't want to listen then don't bother asking me how to change anything.

• Philippines
15 May
it's always good to start doing the things you really know you can do than to start doing the talk and do nothing about it as a result.

• Greencastle, Indiana
16 May
@sw8sincere
you are SO right I try to explain to him that VERY same thing & he tries to argue the fact with excuse's OOH