Incumbent President Trump's Already Campaigning for 2020? Well, He's Got a New Campaign-Slogan Anyway - KAG! (Keep America Great, Exclamation-Point)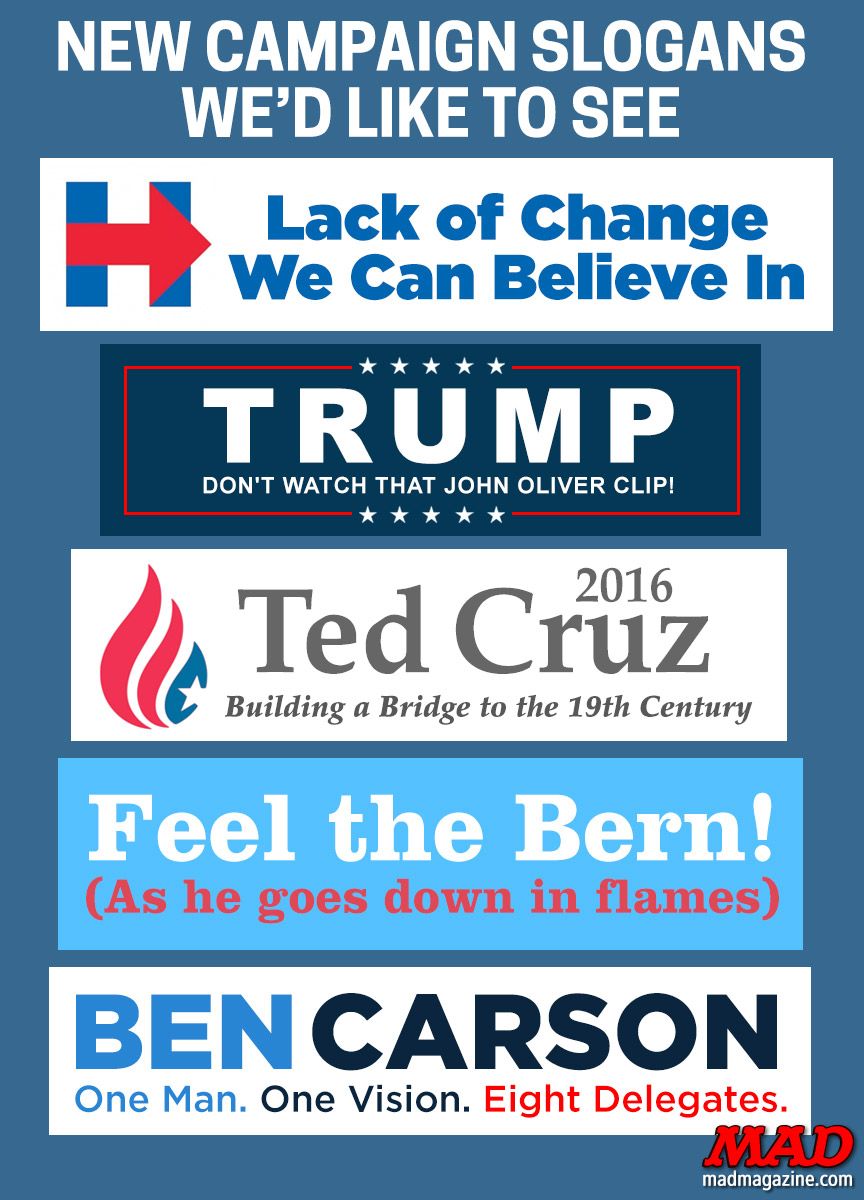 Oklahoma City, Oklahoma
May 15, 2018 7:41am CST
(and yes, he specified "ex-clam-a-tion point" in this rally-speech) This is of-course 'in sequel to' his original campaign-slogan, Make America Great Again (MAGA). https://youtu.be/Wk7Chkdi6wk What do you think of it? My first thought (and maybe this is because of the Fake News-Media's added commentary) was 'this reveals that President Trump never believed America was any good.' (I don't have anything to back that up; it's just 'my initial reaction.') I guess I'm thinking, 'How would I respond if I were running against him?' (which I
could
if automobile-drivers were required to
pay attention to see if children were in the road!

) Slogans are a major force in his political "career," no? Whereas I can only remember the
first one
Obama used (I don't even remember if he used a different one the second year, or just kept using "Yes We Can"), Trump has used MAGA, KAG!, and has also used Drain The Swamp ... Lock Her Up ... Build That Wall ... the Likes of which the World Has Never Seen ... Believe Me ... ... I can't think of any others (that worked
for
him & not
against
him, like Russian Collusion, Non-Disclosure Agreement (Stormy Daniels), Pocahontas, Little Rocket Man, various other insult-names he used in speeches ... 'I Do'

) What other slogans has he used (or -were used against him, or -can you think of)? Thinking of one I'd use (running against him) in opposition to KAG!, I'd use SHAHAB (See How America Has Always Been)

1 response

• Australia
16 May
While he's at it as the working President, KAG is very fine with his voters, I guess.

• Oklahoma City, Oklahoma
16 May
KAG
!
We mustn't forget the
!

(I know, it's pronounced 'musn't,' but my spell-check thinks it's spelled the way I did it above

)