This afternoon I will attend to the parents' meeting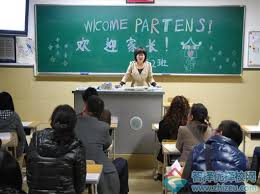 Guangzhou, China
May 17, 2018 12:25am CST
OK, this afternoon I need to attend to the parents' meeting. Last night my husband said that he hardly had a chance to attend to it. I said if one day the teacher asked you to have a speech in the class to share your experience, then I will be happy to let you go

Who attend to the parents' meeting in your family?
8 responses

• Baguio, Philippines
17 May
My parents hehehe!!!! Good luck to you..

• Baguio, Philippines
17 May

• Guangzhou, China
18 May
@Jessabuma
It is a meeting between parents and teachers. The teachers will report the school and students situation in the class.


• Bangalore, India
17 May
It's me, me and only me. My husband wants to attend but on most of the PTMs he is out of country on business trips. The last PTM that he attended for my elder daughter was 3-4 years back. Now my daughter is in high school, so he has promised to keep himself free on the day. Hopefully, he is able to keep his promise.

• Guangzhou, China
17 May
Will you go together? Now I realize the difference. Here only one parent is supposed to attend to it. Perhaps the room can't big enough for so many parents and this is why one will attend to it only. In fact it is better both of parents will go there together as they have the same rights to know the situation.

• Bangalore, India
18 May
@youless
Here both the parents are invited. It is mandatory for at least one of them to make it.

• Singapore
17 May
I attend my nieces and nephew meet the parents cos their parents are busy. I looked and stared at the teachers. When I sense that they are not going to answer my question or are vague, I will press on with one more question. So whenever there is a need for parents attendance for some reasons and that they don't want to inform their parents, I will be there.

• Corsham, England
18 May
I look after my granddaughter on my own so I have to attend the meetings. I don't mind as I like to know how she is getting on.

• Corsham, England
18 May
@youless
I think her education is important




• Banks, Oregon
17 May
Hope all goes well at the meeting and, my mom always did.