Retirement funds for social security..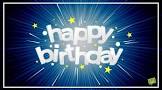 United States
May 17, 2018 1:38pm CST
I think I will be gone in a little while. Social Security has a 50 min hold time for callbacks. I never seem to get through though. I would like to know if they allow retirement funds at all. I am registering and want to be sure before I do it. Would you know of that? I can't read that site without getting upset There is no way around some of it. Thank you.
6 responses

• United States
17 May
SS and SSI and SSD all have different rules. I know the old guy I used to tend, my cousin, got SS and got his retirement from the police force.

• United States
17 May
Oh yeah I won't get that due to not working long enough. I mean if I can save in my own retirement account. i am doing better with my budget so now I would like to.

• United States
17 May
@sharon6345
I am not sure. I am thinking you can`t have a bank account with a lot of money. But ask anyways, I am known to not know it all


• United States
17 May
@andriaperry
I am sure of it to a point I think it's $2500 and then you can burry yourself. that is why so many seniors are on the news with their life savings sewn into clothing and furniture.

• United States
17 May
A 50 minute hold time is outrageous and maybe they should think of hiring more employees so all of us people dont get so frustrated and yell at them when they actually do answer the phone. Sorry about all of that but hopefully you can get your answer you need. Maybe you can also put them on speaker phone and maybe get in some more mylotting (Just an idea)

• United States
17 May
I am not on bipolar meds and that option is not possible. the music and talking would not be easy to manage. I will wait on the callback. If I am here I will get it. Sometimes the medical taxi arrives too early.

• United States
17 May
@sharon6345
gotcha. Well i hope you can get everything in order for yourself.

• United States
17 May


• United States
17 May
He was very nice and yes I am allowed to save up now. If it's not earnings it's ok. I also have him adding my mylot earnings as well. so I will be in the office soon to see about it. I broke myself to pay down my debt it's not time to save up. If there is any way possible I would love to see about a condo in the future and if my health allows a job in some decor field. I can only do one thing now and that is my debt and then saving. so that is good. thank you

• United States
17 May
Good luck getting your answers!

• United States
17 May
Thank you I hope very soon I will.


• United States
19 May
I am not sure what that is. i was asking them about me saving my own money to retire with. They said yes but not earnings.

• Washington, District Of Columbia
19 May
@sharon6345
if u worked then U have quarters!! U can also go to social security .com

• United States
20 May
@db20747
oh yeah I worked and the man said I was able to save since I earned my check on the 3rd. I will be going pretty soon so they will tell me. i am sure the amount won't go up since I been on ssi for a long while. I was trying to go back to work but you know the pain stopped me.


• Roseburg, Oregon
17 May
i hope you find the answers that you need. I know nothing about it.

• United States
18 May
The man was very helpful and I will be able to save very soon. I am also sending in my earnings from mylot which i have been trying to do for a while.