Everything happens for a reason. But sometimes it takes time to know what the reason is.

Philippines
10 responses

• Switzerland
18 May
I do not mind the reason, I think that some people are extremely unlucky and I cannot see why horrible things happen to them. You can do nothing but accept, what to do if a fire burns your home and everything inside? I would really love to know why this could happen for "a reason".

• Philippines
18 May
@LadyDuck
Yes, seems it is never easy to accept some of those things. We will always have questions in our minds.

• Switzerland
18 May
@chavezrmc
This is what I think. Young women who are raped, does this happen for a reason? This happens because our world is corrupted and bad.

• Australia
18 May
I guess there is always a "real world" reason why things happen here on the physical plane. A lightning strike, bad wiring inside a house, carelessness by somebody, might be a possible explanation for a house fire. I think that nothing happens randomly, something causes something else to happen, always. Sometimes, the reasons seem bad to us, and they are too. I just wonder, if God is real, if there might be different levels of reasons existing. Above the physical reason here, could there be some type of a higher reason that all this is a part of? I do not know, though, how something bad could be used, even though, it's being used as a part of some higher reason for it all. Why allow bad even if it's for some ultimate good? Yes, it's all too hard to explain really.



• Manila, Philippines
18 May
Hi Emerald. Honestly, I do not even mind the reason. It would just suddenly present itself to me I guess.

• Philippines
18 May
@mlgen1037
because it takes sometimes to know the reason and it is never easy.

• Manila, Philippines
18 May
@chavezrmc
Yes, it takes time usually, longer. I hope youre okay. How are you?

• Philippines
19 May
@mlgen1037
I'm good Louise, I'm here responding sometime have lots of things to do. Hope everything is good in your end


• Australia
18 May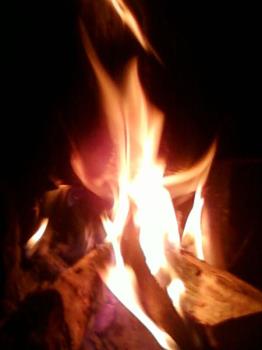 A man named Liu Shiyu asked Yangshan, 'May I hear the principle of attaining mind?' Yangshan said, 'If you want to attain mind, then there's no mind that can be attained. It is this unattainable mind that is known as truth.' Zen's Chinese Heritage Likewise, if we want to find a reason, no reason can be obtained. It is the unattainable reason that explains all. Only God knows the answer to this unattainable reason then. Is this true though, do things happen for a reason explainable, or understandable, to us, or not? Things go on happening and the connective push for things to happen at its root cause is always God, working with our own soul to get certain lessons of truth and love across to us, and so yes, all things do happen for a reason, not always obviously discernible to us at times though, unless we see them from the greater higher perspective of our soul's involvement in all of this too. Photo Credit: The photo used here was freely sourced from the free media site: pixabay.com. There is undoubtedly a reason for fire burning, but what is the reason for fire itself?

• Philippines
18 May
@innertalks
Thank you so much for the wonderful views you have shared Yes i know it's only God knows what is the reason for everything. And we just have to accept it and believe God's plan is perfect for us all.

• Australia
18 May
@chavezrmc
Yes, if we can accept that everything is ultimately a part of God's plan both for us, and for the world, we would not worry so much, but then, we should still try to do our best, to help God in the fulfillment of his plan too, I think.

• Portugal
20 May
Sometimes it is really hard to accept some things that happen to us, I don't know if there is a reason for it, I just wish it didn't happen.

• Philippines
20 May
@nela
i know difficult things that are happening in our lives are never easy to accept. But acceptance would make it easier

• Singapore
18 May
I think it is more of us accepting the outcome and moving on. When we have setbacks in life, we may become disillusioned for a while but soon they are water under the bridge. So, in the end, we accept the reality, draw lessons, and look ahead - siva

• Philippines
20 May
@Shiva49
Exactly , life has to go on and we need to keep on moving forward.

• Australia
18 May
To me, the only things that happen for a reason are the seasons .. the rest are just flukes ..


• Hangzhou, China
18 May
Hume said:"every reason you think it's necessary,but it's just your mirage.there is no reason,it just some connection with some impressions." it has influenced me deeply,but i heard the truth from Kant.Just like we eat the apples and the apples has rotten in the cold enviroment.so we said the cold temperature can rot the apples,but it's just your impression.The black swan told everything is not necessary and inevitable. But kant said:"Even the reason of everything is not inevitable,but the reason itself is transcendental conception.it was born in our heart innately.that's how we know the world and realize the connection and relation of this nature." Kant is so great,he is the only one who solve and answer the skepticism of Hume.

• Philippines
18 May
everything that happens to us has its own reason and whatever that reason is, I don't mind to know why it has happened to me. I embrace each circumstances that comes my way whether it could be good or bad. Only God knows the reason as to why everything on Earth happens.