Billy Oh Billy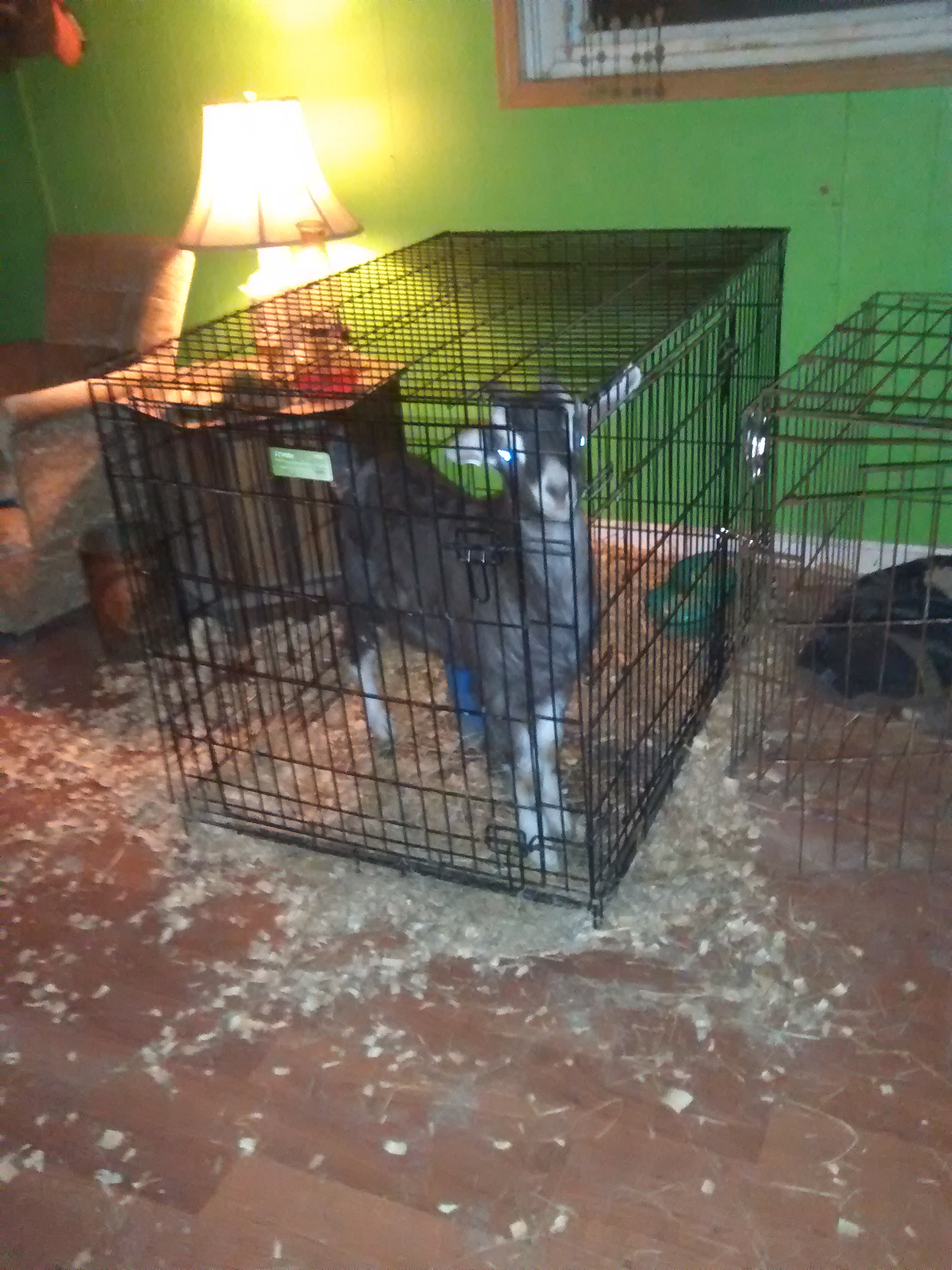 Marion, Ohio
May 21, 2018 8:37am CST
Good Monday morning. It is already a nice one here. I have not fully decided what to get done today. I might work at getting the rest of my tires moved today. I am trying to think of a dry place to put Billy in the barn. He is getting too tall now for my largest dog crate. I am thinking that I can make the end stall work if I can fix the gate so he can not squeeze out of it. Considering taking a chain link panel in to tie to the front of the stall. It will make it a little bit harder to feed and water him. BUT it will definitely keep him in the stall. He does not go for a check up until next Tuesday. If I get him out of the house I can get him castrated also and have that done. This is the first time in two years that I have had everything pretty much done on time. But I would still have my parents back and be behind if I could. Photo is Billy about 5 weeks ago. His horns now rub the top of the crate without him raising his head.
3 responses

• Baguio, Philippines
21 May
Hello! Have a great morning! I am glad you're doing well there..

• Philippines
22 May
Billy is not a happy camper in that dog crate.

• Marion, Ohio
22 May
He got to where he did not mind it as long as he could see me or the dogs

• Los Angeles, California
21 May
Billy says I am a goat not a dog!

• Marion, Ohio
21 May
He should have been a good boy and not broke his leg then.

He is in the barn now with lots more room to move.