Do You Believe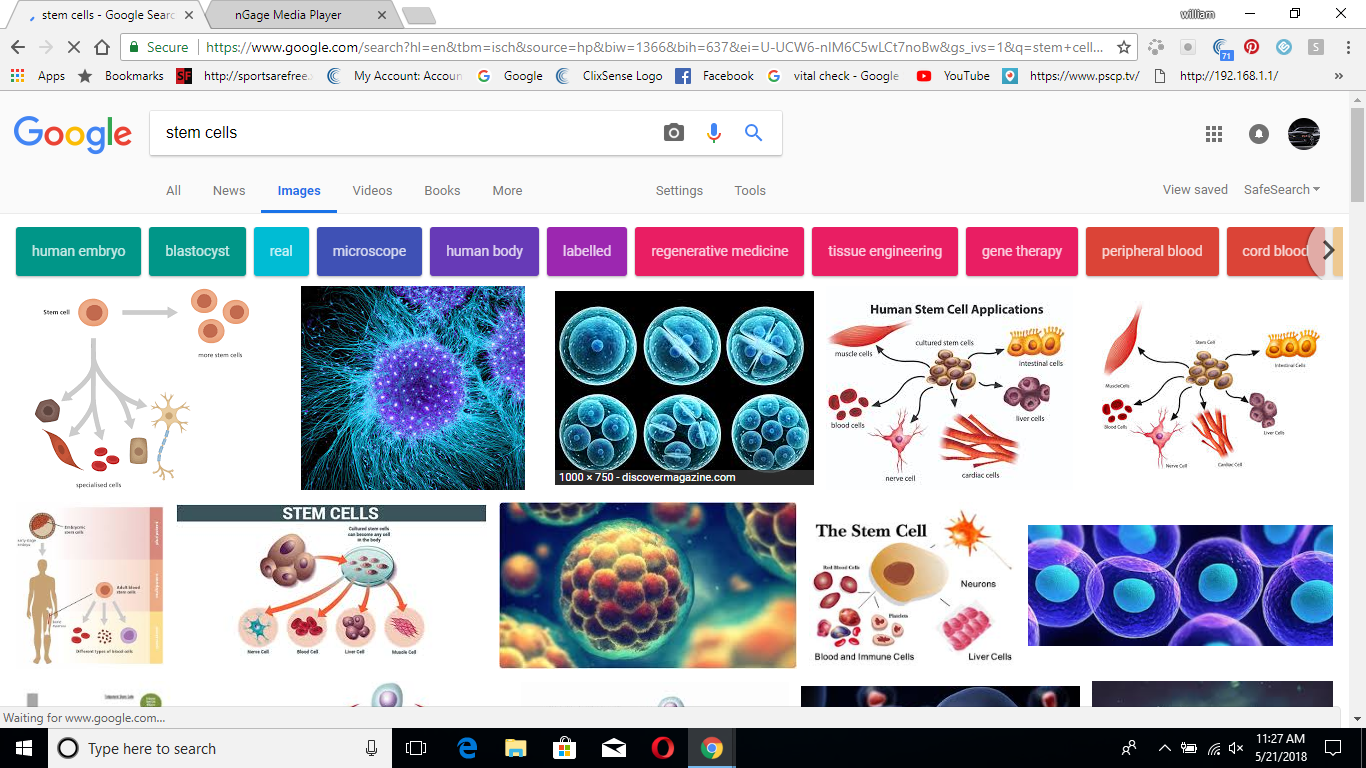 Havre De Grace, Maryland
May 21, 2018 10:35am CST
Do you believe in stem cell research using dead babies parts or fetuses to heal living people. I have mixed feeling about this situation its kinda of hard thinking about babies that didn't have a chance at life being disrespected of sorts.But on the other hand I believe saving human lives is a priority we should take seriously and healing illnesses is of great importance.How does ever one else feel also maybe the government with all the technology they could find other solutions to the problems of health issues.
4 responses

• Hungary
21 May
I read about some very promising research of stem cells. Maybe one day the researchers will figure out how to create stem cells.

• Havre De Grace, Maryland
21 May
yeah maybe but do you think babies should be used for this or do you think a baby isnt a baby till a certain age or weight

• Hungary
21 May
@William21001
I hope that there will be an artifical way to create these stem cells in a laboratory. Babies are humans, but adult human's body organs are used for medical research, too.

• Havre De Grace, Maryland
22 May
@anikoonline
they was talkin about putting mechanical parts in a human body in hopes to take place of whats lacking

• United States
21 May
Do not rely on the government first off to help find curing solutions; second stem cells are valuable to cure almost all of the diseases when harvested correctly and third if one really does not want any illnesses, practice preventative measures to keep one healthy !

• Havre De Grace, Maryland
22 May
so people are bore unhealthy so its not a choice of preventative care its genetics

• United States
22 May
@William21001
genetics can also be altered towards the better and refinement of the living organism

• Philippines
21 May
Oh! This is an interesting one!

• Havre De Grace, Maryland
22 May
its been a debate for years


• Havre De Grace, Maryland
22 May
No not fake new the actor christopher reves that played super man in the movies he was trying to get it done when he had accident on horse and was paralized