MY turtle's Eggs are hatching~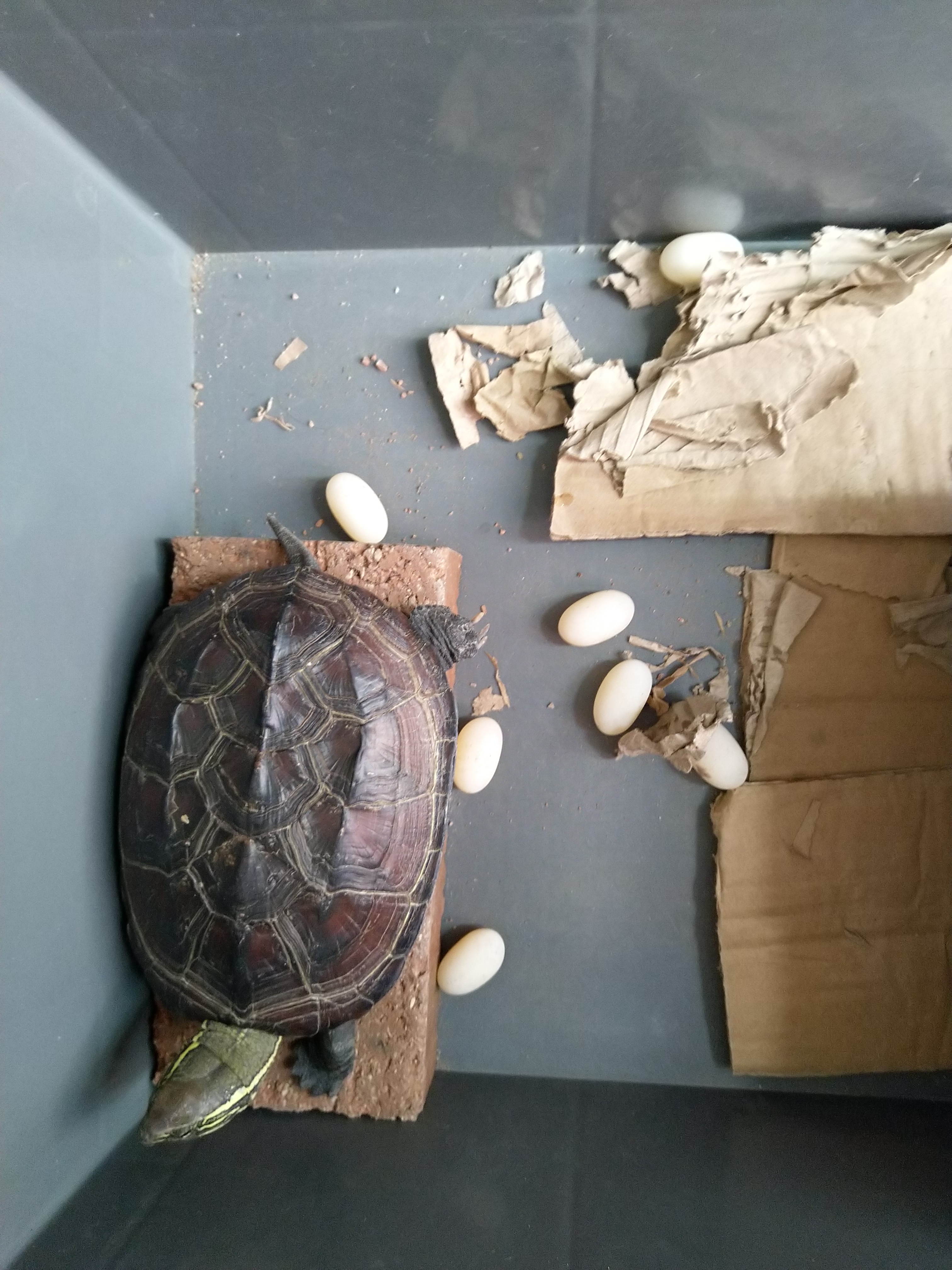 Guangzhou, China
May 22, 2018 9:35am CST
ON 14th May ,The weather is heavy rain ,I went home and I saw my turtle laying eggs.I remember it was not eating a week ago, I thought it was sick, and now I think it's a pregnancy reaction. And immediately defrost the shrimp for dinner, It ate like a horse.I mixed the vermiculite with water.Put the tutle's egg flat on top and make a few small holes in the outside box.And then I'm going to go ahead and write the hatchback.~
7 responses

• Manila, Philippines
22 May
I am excited to see the new baby turtles.


• Manila, Philippines
26 May
@sharpcard
Always welcome!


• Holiday, Florida
22 May
oh how cute. that is your pet?


• Guangzhou, China
23 May
I'm also working on this issue, and I'll keep Posting.

• Singapore
22 May
It is very cool never seen a pet turtle lay eggs before

• Guangzhou, China
26 May
So write it down as soon as you think about it

• Los Angeles, California
22 May

• Guangzhou, China
22 May
Thank you very much, bless Hatching success

• Philippines
22 May
what a cute pet. I want to have one too.

• India
23 May
Wow! That is great! Have you got experience of getting young ones out of the eggs? From the picture I think you have a tortoise and not a turtle! do you know the gestation period and the favorable conditions needed for a successful hatch dear friend! I am excited about it!

• Guangzhou, China
26 May
I don't have any experience. I've been surfing the Internet to learn from other successful turtle eggs, tortoise can't swim,But the turtle lives in water for a long time, and when it sees that it is ready to lay eggs, it is specially placed in the box, otherwise it cannot hatch successfully when it enters the water

• India
26 May
@sharpcard
, that is nice to know, wish you all the best...please keep us nformed about the updates! Thanks!