The Great Clean Has Started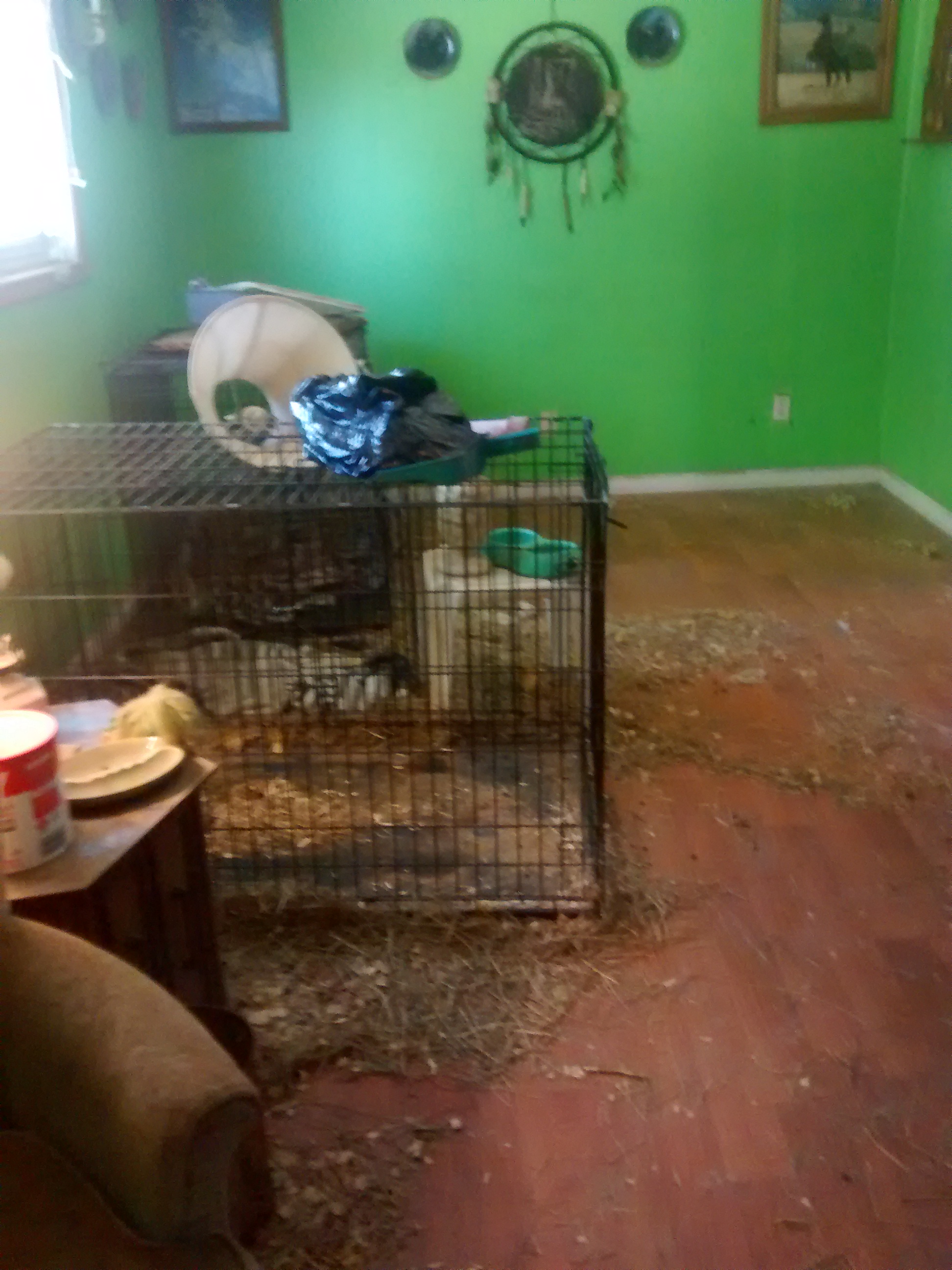 Marion, Ohio
May 23, 2018 11:55am CST
Yes!! I am waiting for part of the floor to dry is why I have time to be here. The great clean is underway. I took 3 bags of hay and wood chips to the garden from sweeping the floor and cleaning the crate that Billy was in. I then swept the end of the room again before mopping it. I am now waiting for it to dry then I will move a couple of the dog crates down there. Then sweep another area and mop. With the couch out I will also have room for the new crate for Bunny when I am done. I dont plan on working hard at it today. The couch was hard enough. But this will get my spring cleaning and re-arranging underway. Billy and his leg delayed that a little bit. Photo was taken with me standing at the far end of the room. You can see what a mess rotten goat made with his food.
8 responses

• United States
23 May
It's good that's not on carpet. Goodluck cleaning and enjoy the rest of your day.

• Marion, Ohio
23 May
I only have carpet in 2 rooms and it is coming out of one of those probably this year. With the dogs I knew I didnt want a lot of carpet.

• United States
23 May
@wolfgirl569
we're mostly carpet. have to be. unfortunately.

• Marion, Ohio
23 May
@Courtlynn
Our house is on a concrete pad for foundation so the carpet is warmer. But with our lives and pets it also takes a lot more time to clean. The family room will stay carpeted but the master bedroom I am taking it out of as soon as the roof is done. Waiting because we have a leak into that room right now. Then we are redoing the whole room. Hubby dont believe me but we are!!!!



• United States
23 May
That sure does seem like a mess to have to clean up. At least its not carpet and its wood floor to just sweep it up. Hopefully you can get done with what you want to at the house today, remember to take it easy and just be able to do what you can do, never over push yourself and hurt your body. Hope you have a great rest of your day and you can do what you need to.

• Anniston, Alabama
23 May
You must love those animals very much, there is no way in hell I would have brought them into my house. For one I am allergic to most all animal hair, and two the smell would run me off. I guess I am just a clean freak. If I come back in another life I want to be one of your animals.

• Marion, Ohio
23 May
If it wasnt for the grandson I would have put him down when he broke the leg. He is young enough he dont smell bad yet. Thankfully I like the smell of hay. But it has been driving me crazy having that all over. Sadly we are about the same age so unless you plan on passing a lot sooner than me we both need to find someone to love us in the next life. Maybe we can find the same owner and be pampered pets.


• Anniston, Alabama
24 May
@wolfgirl569
Yes that is what I hope.


• United States
23 May
Well, he is a very nice goat, just a messy eater. He is just a little fellow.

• Marion, Ohio
23 May
A little fellow who is still growing.

• Hungary
23 May
It's a big job! You will be happy when you finish cleaning.


• Los Angeles, California
23 May
Time to get everything sp$c and span.