Spaceflight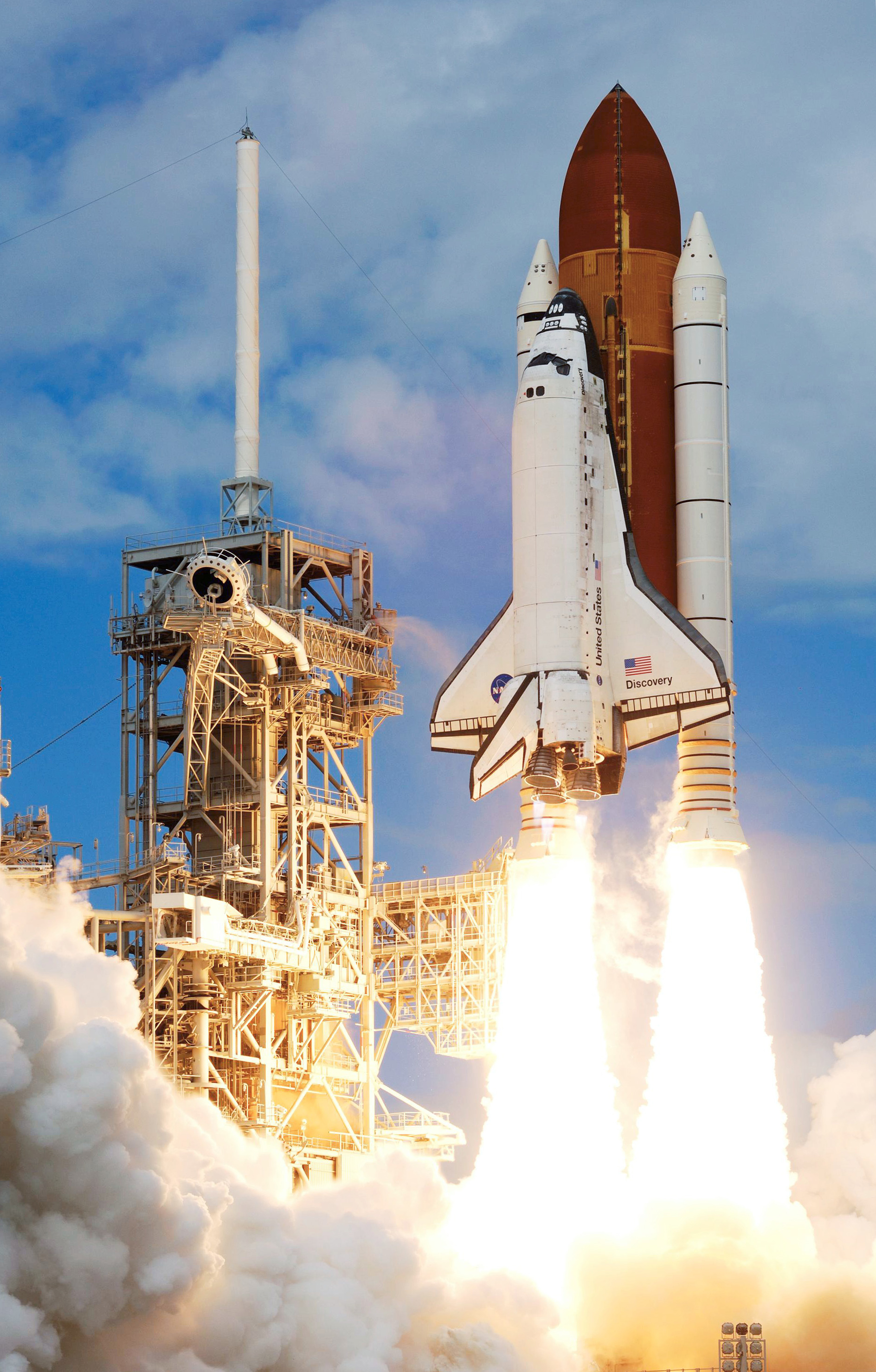 United States
May 24, 2018 9:02am CST
I am a "NASA baby," according to my mother. My parents met when both worked at the Stennis Space Center in Mississippi (formerly known as NSTL). My father was an engineer there and my mother, a secretary. My dad also worked at the NASA's assembly facility, Michoud, in New Orleans during the early days of the space shuttle program. He worked on the shuttle's fuel tank. I was too young to remember any of this. We moved to North Carolina from New Orleans a few months after our nation lost the space shuttle Challenger, and my dad's profession became more geared towards computer programming after that. I was very fascinated by astronomy as a child (I even knew more than my teachers in this area because of all the research I'd done independently). I lost interest in it around middle school though. I still find it interesting, but I'm not really into it the way I was before. I've always had a celebrity obsession and around 2005ish, it was Sally Ride, first American woman in space. From there I became very interested in NASA spaceflight, and one of my heroes became Dick Scobee, commander of Challenger's final ill-fated mission. I am especially partial to the Apollo and (particularly early -- 1980's) space shuttle eras. Watching the Saturn V explode to life in this video is amazing: Is anyone here interested in spaceflight?


This video is capture from Discovery Channel HD, the video is not in HD, that's why i didn't put HD in the title, Don't confused HQ & HD the "High Quality" h...
4 responses

• Green Bay, Wisconsin
24 May
I have always been a space buff. I love anything about it. When I was a kid, I had a scrapbook of all the news clippings for the different flights. It saddens me that the news agencies don't find it fascinating anymore, as I would love to watch another rocket launch into space. I know there aren't any manned flights anymore, except for the International Space Station, and even that is interesting. It would have been nice to see the launch of the unmanned flight to Mars that took place a short while ago.


• Green Bay, Wisconsin
25 May
@skydancer
I hadn't heard anything about NASA since they stopped the missions a few years back. Now it's all about X something and the Mars mission. I always wanted to be an astronaut and be the first woman in space. Of course that didn't happen, and my science grades were not the best, but somehow I always understood what all the terms meant when it came to space flight. There was a Space magazine I read every month in high school and totally enjoyed it. I subscribed to it for a short while, along with Smithsonian Air and Space magazine. Did you see the Mars program Nat Geo did a year or so ago? It was a good first season and I thought it would go to a second season, but I never saw anything on it, if it did.

• United States
25 May
They cancelled the "Constellation" program, I recall, because it couldn't be executed without a substantial increase in funding. The main objectives were the completion of the International Space Station and to return to the moon no later than 2020. I wish we could have seen it happen. You're right, that SpaceX seems to be all the rage now... I don't think I ever saw that program. It sounds really intriguing.

• Green Bay, Wisconsin
25 May
@skydancer
It was. Funding always seems to be a problem with everything.

• Philippines
25 May

• United States
25 May
@iridion9
Oh, cool! I haven't read up on SpaceX much, just the NASA missions.

• Trinidad And Tobago
24 May
I'd say not to this extent, I mean it is interesting but I hardly know enough about it to have an informed conversation. But, incidentally, is this why you chose the pseudonym
@skydancer
?

• United States
24 May
It's funny -- even though that's how my parents met and my grandmother (a dancer throughout her young life) had a star named for me as a Christmas present when I was 7 months old, I chose the online handle of "Skydancer" before I knew of any of this (other than the star being named for me). I wanted a handle that embodied my love of dance and movement, and after running a few ideas by family and friends, Skydancer was the one everyone liked the best... so it was all very much a coincidence! If Skydancer is alreadly taken on any site I sign up for, I use Himmeltanzer, which is the German variation, because I am of German extraction.

• Trinidad And Tobago
24 May
@skydancer
Himmeltanzer... I like the sound of that. German and English such close languages though... You can hear "dancer" in "tanzer".

• Waikoloa, Hawaii
25 May
its your Dream to be astranut??

• United States
25 May
I think it's fascinating and I love reading about the astronauts but it's never been something I've actually wanted to do myself. I'd probably be too scared!