RAINmaker?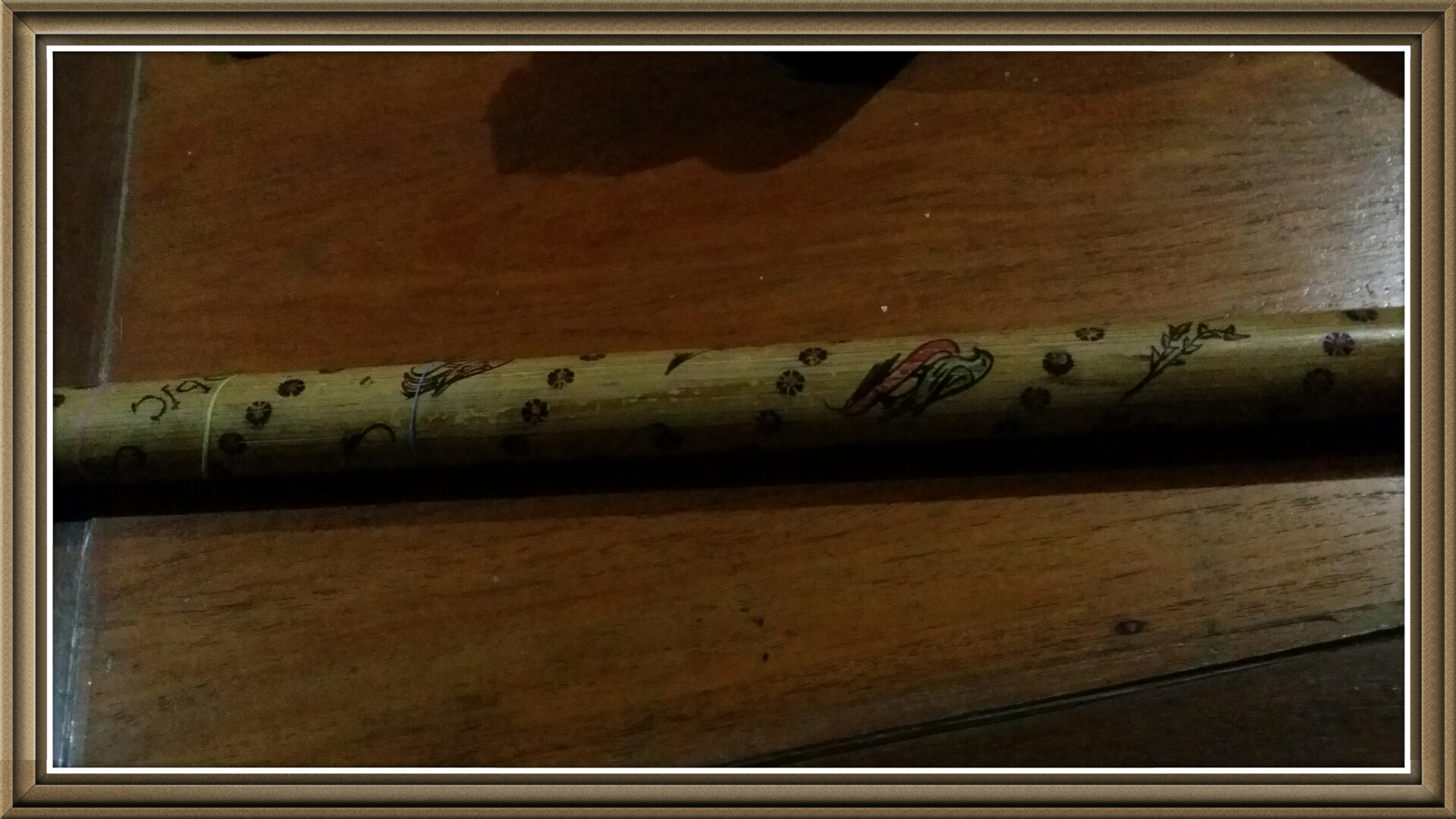 Philippines
May 25, 2018 5:11am CST
I was out of the house an hour ago. I got so excited with the thunder and flashes of lightning and I thought of the possibility of rain. The nimbus clouds were moving fast. I thought it was windy up there and the clouds are blown away. I was getting frustrated that I did the hand gesture of the rain dance minus the foot work similar to the rain dance of an actress in her film. Just the 'close-open' palms to signify rain. Then there were trickles of raindrops, maybe 10 falling on the top of my head. No rain still. My sister started to water the plants. I thought of the bamboo rainmaker that my son brought home from a city in the south when he was sent to attend a seminar, during his freshman college year. He said the bamboo creates the sound of rain and it can call the rain to drop. I shook this bamboo. The drizzles got stronger but it did not cause heavy rain to fall. I gave up. Anyway it is not so hot anymore. Tomorrow I will shake the bamboo again to make rain.
8 responses

• Manila, Philippines
25 May
Hi po. It rained here po awhile ago and it is cooler now. I am so happy.


• Philippines
26 May
good morning hija. oh, so nice of you to have the rain again.i would not want to think that we have a big dome covering our city because the rain might be allergic to fall here.



• Manila, Philippines
26 May
@ridingbet
Good afternoon. I hope I can send some of the rains we had here yesterday. I would not mind sharing. hehehe. So it means the rain can be allergic too?


• Philippines
26 May
@mlgen1037
haha! no hija. i was thinking, maybe the rain is allergic to our place because it does not fall here.








• Philippines
26 May
yes, it does not work. when my son brought that home as his gift to me, i was awed with the sound of 'rain' coming from inside the bamboo. then my son said it can call rain. of course it is not true, but it is nice to be a child again.

• United States
25 May
I love the sound of rain. That bamboo instrument sounds fun!

• Philippines
26 May
yes it is. it is like the rain falling on a galvanized iron. i have to turn the bamboo upside down and repeat the action so the sound is heard.

• United States
29 May
@ridingbet
Nice! I wonder if the insides are like the "ocean drum" I have

• Philippines
31 May
@FayeHazel
'ocean drum'? that is also a rainmaker? some pebbles slip out through that fissure in the bamboo and these pebbles are white and flat.


• Kenya
27 May
That is hilarious. You should shake the bamboo more and continuously. Who knows

• Philippines
27 May
yes, i will do that a bit later when there will be nimbus clouds above us here.

• Philippines
2 Jun
@aureliah
it rained a while ago and it rained yesterday.


• Green Bay, Wisconsin
25 May
I hope you get rain. I'm glad it isn't so hot anymore. I know that's a relief.

• Philippines
26 May
yes, it was not so hot anymore at night, and it rained at around 8PM; not strong though.

• Green Bay, Wisconsin
26 May
@ridingbet
I'm glad the heat is letting up and you got some rain.

• Philippines
27 May
@just4him
yes, but i think the sun is having our place as his favorite area to shone brightly. when it is high noon, it is definitely high in sunshine.



• United States
26 May
We had a downpour, not as hot now.

• Philippines
26 May
oh my, you are so lucky to receive the rain. i am waiting for the water from above to fall.

• United States
26 May

• Philippines
27 May
@popciclecold
really? is that storm expected with the weather you have now? i mean, is it summer there? or spring?


• Philippines
26 May
hahaha! yes, i shook it harder that the bamboo was somewhat disintegrating now. can you see the rubber bands around the bamboo? i placed 3 bands because the pebbles inside are already escaping. you also have this kind of rainmaker? it seems it is not at all effective. hahaha

• Philippines
28 May
@rakski
so, when you shook it, did it rain? if so then maybe your rainmaker is more effective than mine.

• Philippines
25 May
It's so hot nowadays and rain will ease it. Hope it will rain in your place in the coming days.

• Philippines
26 May
fingers and eyes crossed, the elusive rain will fall here.