Memorial Day weekend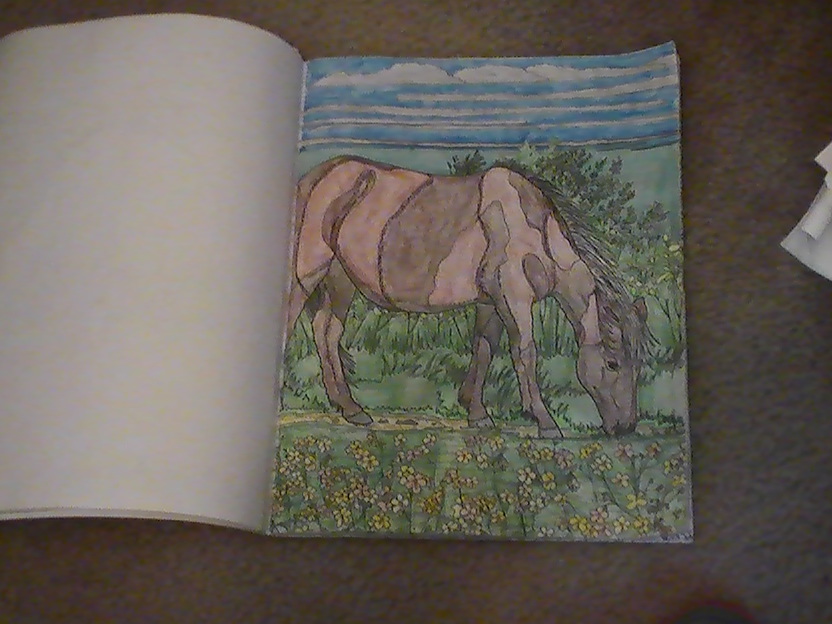 United States
May 25, 2018 7:58am CST
Happy Memorial Day early!! Monday is also my best friend's son's birthday. He is going to be 15 this year. I sent him a card Tuesday. I sent it early because for some reason May 28th sneaks on me and I forget to send it. He might not like the card, but he will enjoy what is inside the card. I'm not doing anything exciting this weekend. It's supposed to be a rainy weekend anyway. I might wear my new dress shoes Sunday even though it's supposed to rain. I do hope to finish reading Dianetics this weekend. Monday I'm going to work on my latch hook rug. Above is another coloring book page.
4 responses

• United States
25 May
The coloring page is pretty it reminds me of a watercolor. I don't know what the weather will be like here. My boyfriend and his son are going camping and kayaking and invited me but I don't think my kids will like it. My daughter plans to go to her friends Saturday and then we will go shopping Sunday.

• Los Angeles, California
25 May
No matter what you do, it's great to have a holiday weekend to kick back on.

• United States
25 May
Well since this weekend it is going to rain i am bringing home work from work so i dont have to many missed hours for next weeks pay because i really need hours and to work because i cant afford to not have a good paycheck right now. I am also going to be spending saturday afternoon/night and sunday with my boyfriend so that will be nice. I have things to do today after work so i wont be able to go see him tonight. So my weekend doesnt seem to interesting but with my boyfriend it is very interesting at time and it makes me happy to spend time with him.