A sleepy goodnight after helping install the dishwasher.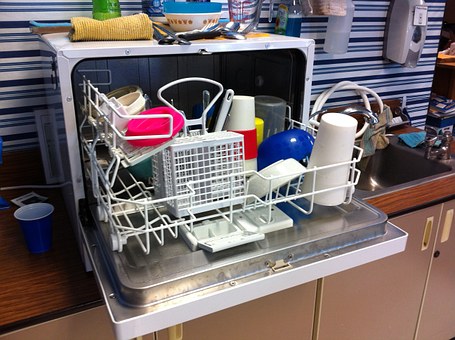 Chile
May 25, 2018 10:52pm CST
Today Andrés told me that he would come early tomorrow. By that, I imagine that he will come for lunch. He is going to get a saw that a friend will lend him. That will be to make Luna´s house. Today, we went to Tania´s house to get the dishwasher that my daughter gave me and some rests of floating floor for part of Luna´s house. He then took out the old dishwasher and installed Tania´s. Upon trial, the job was perfectly done. I was specially glad for his mother. When Dixie comes for a party at my house, she is the official clean up lady. While the old dishwasher was good, it was just scouring some and placing the plates in the dishwasher. But she has a sort of OCD as cleaning dishes go, so when the old dishwasher broke down, she started to be a kitchen slave at a party where she should have fun. So now I have an almost new dishwasher and if Andrés comes tomorrow with a saw, Luna will have her house. Meanwhile, I´m here yawning. So, sleep tight. See you tomorrow.
8 responses

• Manila, Philippines
26 May
Good night, Marguicha. So excited for Luna's house.


• Chile
26 May
Maybe Andrés will be able to upload a picture of it when he finished. And another of the king size puppy.

• Manila, Philippines
26 May
@marguicha
Yey! I am looking forward, Marguicha.


• Banks, Oregon
26 May
Goodnight my friend. Hope Luna will like her new house.



• China
26 May
I'm glad you have a dish washer. Good night and have a sweet dream.

• Philippines
26 May
I think you have a lot of fun in a day, getting a new dishwasher or any other things are so exciting. God bless and have a great day!