Home....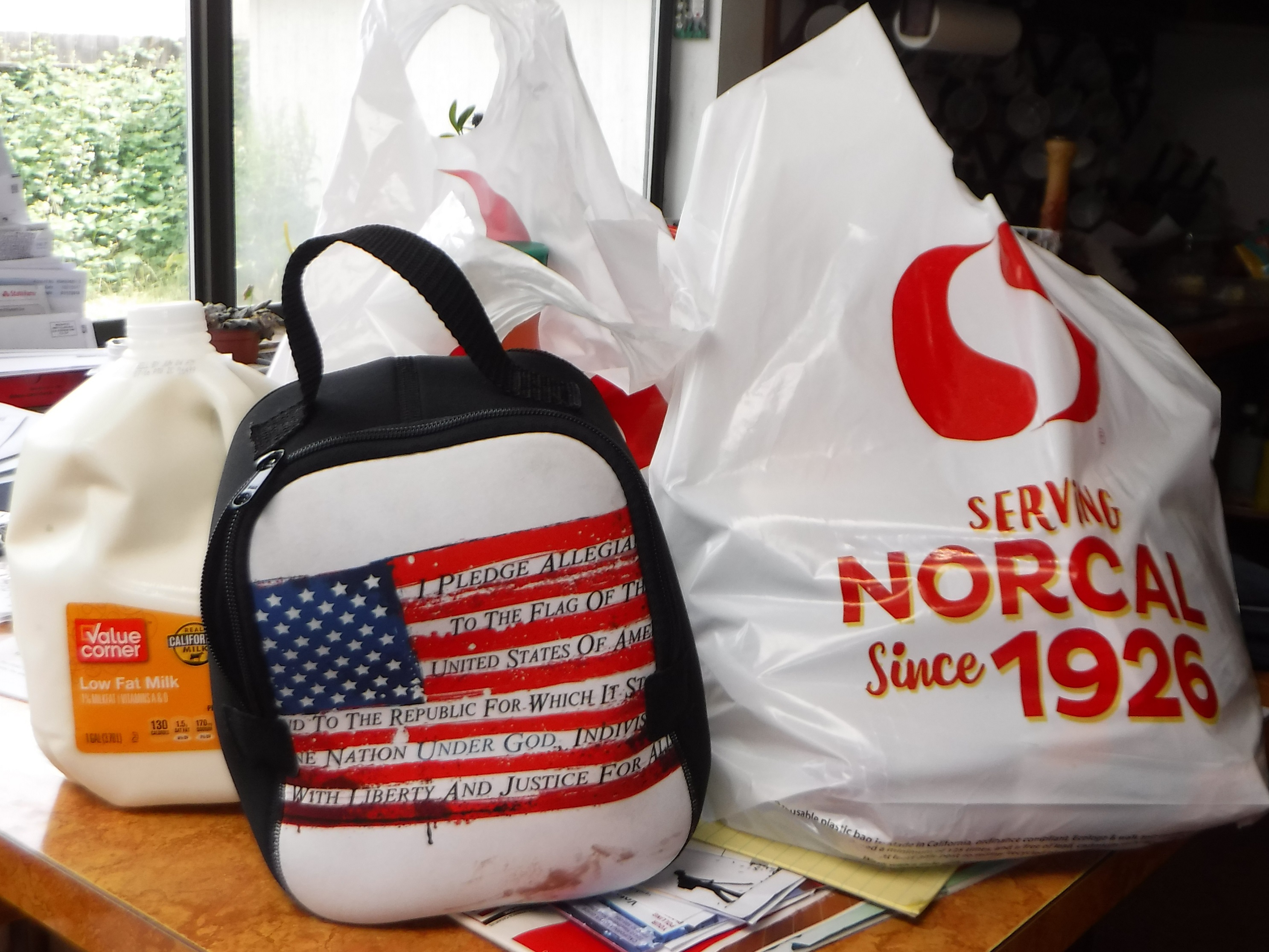 Petaluma, California
May 26, 2018 2:44pm CST
This morning I called a Lyft to take me to the -- I guess you'd call it the "transit building/center"--(or as Mom and I called it: "Where the buses live"). I don't think I put in the wrong address, but the guy took me to a gas station at first, but after a few minutes he put in the right address or remembered where the bus place was or whatever, and got me to where I was going. I had to walk around the building a bit, but I finally figured out where the office was after seeing a lady who worked there coming up the sidewalk. I told her what I was looking for (my lunchbag, in the foreground of the photo above) and after she found it, I walked back down the road a bit to the grocery store, where I picked up some things (maybe some things that I didn't really
need
, but I did anyway. I tried to keep the amount fairly small though, due to the fact that I knew I'd have to carry it partway home. So, I did that, had to go back to the store 'cause I thought the cashier had given me too much money, when really the extra amount I got was a "savings reward" or something like that. I went to the bus stop, and saw that the bus I needed wouldn't be there for another half an hour, so I went back to the store
again
to get something else done, and then when I got back to the bus stop the bus I needed came about five minutes later. I got off (this time with all my belongings) at the stop closest to home and carried my bags home, having to stop every now and again because I had three bags, two of which were pretty heavy, and a jug of milk, so my arms needed a rest every fifty feet or so. Finally I got home, and as I'd suspected, the ice cream I'd bought had started to melt, so I got in in the freezer ASAP. It made a little stain on my lunch bag (plus the fact that it had had old food in it

) , so I threw it in the wash with some other stuff. Now its out and air drying. Right now I need to go and eat some lunch, do Bible study and fold some laundry. After I post this I'll also have posted something that wasn't "Good Morning" or "Good Night"!

Yay !


I hope that your day/evening/etc. is going well in your part of myLot land !
1 response

• United States
26 May
That's a nice bag. Sorry it stained, but glad you could wash it out! Also glad you made it home no problem.

• United States
27 May
@xstitcher
very welcome. hope you have a great weekend.