Kneeling During National Anthem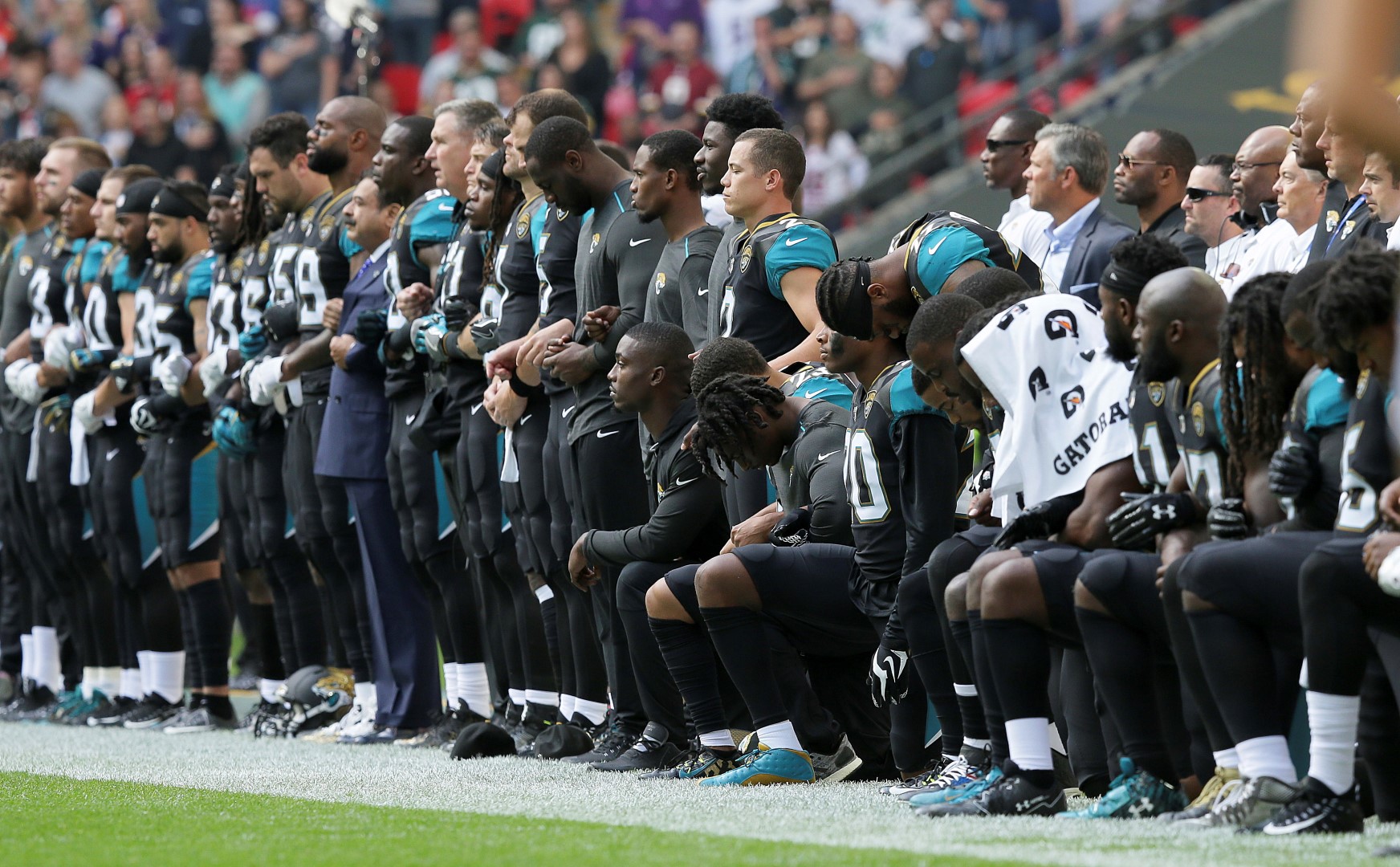 May 27, 2018 8:13am CST
The NFL (National Football League) has said they will fine football players who kneel during the national anthem. Do you believe this is right or a violation of US citizens' rights. For those of you outside the US, if something major happened in your country is kneeling to protest a right way to go? Is it humiliating your country if you do so? Let me down below!
8 responses

• Thomasville, Georgia
27 May
I'm sorry I just don't get it. Kneeling is a sign of respect or giving over a part of you to some one or thing you deem worthy. So how the hell is kneeling to the Anthem even saying whatever it is these players are trying to say? Are the ones standing the ones respecting the Anthem or the ones kneeling? Bit confusing if you see where I'm coming from. But having said all that I agree with
@porwest
They are paid for a service if they don't or can't agree they should protest on their own time.

• United States
27 May
I think this is totally stupid. I think if any ball player wants to kneel in protest, that is their right to do so. Personally I could care less about football. But if I were a fan I would never go back to another game ever again. The owners need to stop acting like baby orange people.

• Philippines
28 May
These players aren't disrespecting the National Anthem. They are protesting the injustices in America.

•
30 May
But is kneeling a right way to go about it? Or is there a better alternative?

• Philippines
30 May
@JiffyJoffy
kneeling is the right way to do it. Colin Kaepernick was influenced by Nate Boyer, a retired Green Beret and former NFL player, that kneeling during the anthem was more respectful than sitting down.

• United States
27 May
The NFL is a for profit business and the fans have clearly said through their wallets that they do not want players to disrespect the national anthem. These players are employees and the company has the right to set whatever rules they want for their employees. The NFL has lost millions of dollars since this whole thing started, and they stand to lose even more unless players stand. Besides, the protest is a fake one. If they want to protest something, why not protest about the thousands of black lives being stopped short in places like Chicago...which are not being killed by cops by the way.

•
27 May
I feel like the protests capture the attention of many people in the United States as the sport is its most favorite past time. However, no change is being done about the cause they are kneeling for (police brutality among others) because the public sees it as negative and not kneeling for change.

• United States
3 Jun
@JiffyJoffy
The problem is that the protest against police brutality is a false cause. When you look at the statistics, it is a very minor problem when compared to black on black violence. The protest also has nothing to do with our country, the military, or nationality, our nationalism, and is a direct protest against our armed forces, our culture, our history, and patriotism. It is an abomination that these players who are directly BENEFITING greatly from this country are protesting AGAINST it.


•
27 May
I agree, Christopher Johnson is very bold and brave in letting his players know that kneeling is okay with him and he will pay the fines.

• United States
27 May
I say good for the NFL. If you hate the country then leave. The door's open.

• United States
27 May
It doesn't bother me personally that they kneel. But they probably should all stand, as that's what you're supposed to do during it.