Weight Loss Journey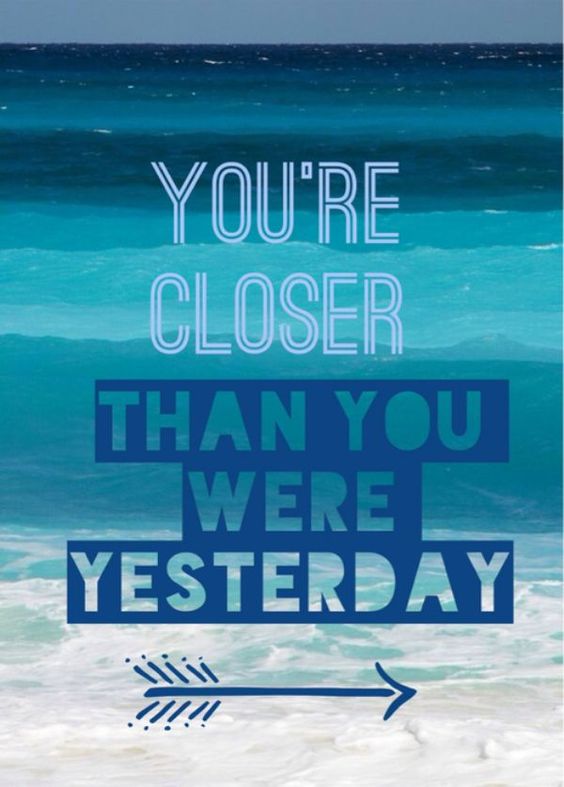 United States
May 30, 2018 7:43am CST
How is your weight loss journey going so far? Remember, some days may be harder than others. We have to take one day at a time. Take charge of your happiness and your weight loss progress. Don't allow food and emotions to control you. This is easier said than done. Especially, if you struggle with emotional eating like me. I have my good days and others are not so good. But nevertheless, I am still here tracking my food, exercise, and encouraging you. Today, I open my eyes to a beautiful day of peace, love, and hope. Can you do the same on today? ACTION - Take a moment and honestly answer this question in your journal: What does weight loss success look like to me? Positive Thoughts: 1. My future is far better than my past. 2. I am now becoming all that I want to become. 3. No obstacle stands in my way. 4. My body is healthy and beautiful. 5. I am grateful for all that I receive. Well, until next time, believe in yourself and trust the person you're becoming throughout your weight loss journey!
7 responses

• St. George, Bermuda
31 May
My weight loss journey is phenomenal I have gone from 500 pounds to 389 i have lost a total of 102 pounds so far and counting I am motivated i am determined and I am excited about the future.

• United States
31 May
Wow, great job - Please tell us more! What is your weight loss plan? What makes your journey a success?

• St. George, Bermuda
31 May
@LPort2017
God and Prayer I also work for a natural health and wellness company so i use there products they are amazing.


• United Kingdom
30 May
My daughter was born in 2009 and I was very ill just after she was born. You see I had lost a lot of blood. I was weak after she was born. Therefore I kept a lot of my pregnancy weight. In 2011 I went to see a health advisor. she said my body mass index was 29 which meant I was overweight. I got 8 free trips to the gym. I joined the sports centre and found an exercise called Zumba. This along with cycling and a healthy diet I lost 25kg of weight.


• Greece
30 May
continued....4) Never force yourself to eat something you don't like. It will backfire, long term speaking. Find what you like to eat and have smaller portions.Also try to find ways to make it more healthy. But I repeat...never,ever try to force yourself to eat something you don't like. 5) Find a type of exercise you really enjoy. Everyone likes something. Don't force yourself to go to the gym if you don't like the gym. You will give it up in a few weeks . Find what athletic activity suits you best and focus on that.

• United States
30 May
@maryp2
Great advice - Thank you for sharing!

• Greece
30 May
@LPort2017
welcome! happy to help!i have been there, and as a matter of fact I am there again right now lol....

• Greece
30 May
@LPort2017
2 more things: 6) try to trick yourself. For example if you are tempted to eat an ice cream, tell yourself you will do it in an hour,after, lets say, you do the laundry. When times comes, get yourself busy with something else and find another excuse so as not to do it. You will end up going to bed without tasting that ice cream and 7) buy clothes in a smaller size and hang them somewhere you can see them every day. It will be a constant reminder that you have to lose weight to be able to wear them.


• Singapore
30 May
My weight now remain constant even through it can move up and down like mad at times

• Waikoloa, Hawaii
30 May

• Greece
30 May
I will tell you what I learnt so far...1) Eat everything you like, just smaller portions. 2) The rule of thumb is, you always have to feel a if you could eat a bit more...if you feel you are starving or that your stomach is full, then you are doing something wrong. 3) Drink a lot of water. It reduces your appetite. Sometimes we think we ar e hungry when in reality we are just thirsty.

• New Delhi, India
30 May
I wish you good luck. Losing weight is not easy so keep your will power very strong