Finally Done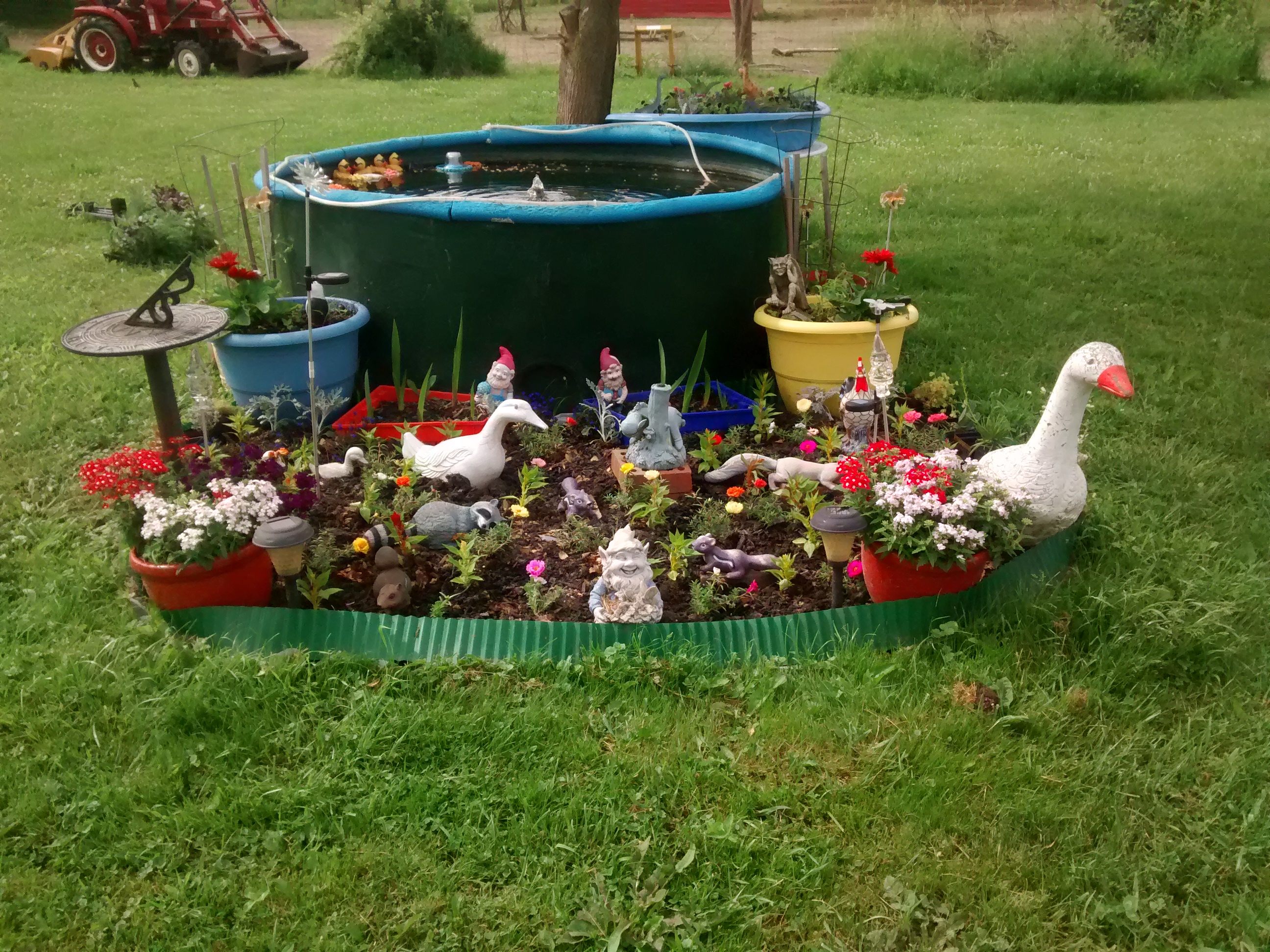 Marion, Ohio
May 30, 2018 1:01pm CST
Well here it is. The finished fairy garden. I made sure I took a picture this morning when I did chores. If I had not, I might have forgot to. I think I am done planting in it now. As the flowers grow a little more it will look a lot fuller and prettier. I do still need to find my paint markers so I can paint the door area. I know what room they should be in but cant place where I laid them. I will not be surprised if they are in the holiday stuff. I know that is when I used them last. But other than that it is finished and I am very happy with it.
8 responses

• Los Angeles, California
30 May
Rabbits might find that tasty appealing.

• Marion, Ohio
30 May
Too many cats around.

Rabbits might be found to be tasty

• United States
30 May
It came out so nice Eva, its beautiful and I love what you did with the dinosaur garden in the back, perfect. You put a lot of hard work into the gardens.

• Marion, Ohio
30 May
Thank You. I love the dinosaur one too.

• United States
30 May
@wolfgirl569
I love the plants you put in it to make it look so real

• Marion, Ohio
30 May
@cintol
Thats part of why I wanted the succulents. They still look like what you see in dinosaur movies.



• Marion, Ohio
30 May
Thank You. As the plants grow it will look different

• Bunbury, Australia
31 May
That is really lovely. It looks veautiful! Really pretty and as you say will look even better when it fills out more with flowers.

• United States
30 May
That Fairy garden is so cute. My mom bought some stuff to do that but we never did but once the pool goes in im sure we will be doing some yard work and getting new things done in the back yard and then the kids can come over and do the fairy garden and have fun with that. Such a cute thing to do and to have fun with as well.

• Marion, Ohio
30 May
It was fun. I did this with things that have just been floating around here and some stuff I brought home from Mom and Dads

• Baguio, Philippines
31 May
Wow! That looks very beautiful.. I love it

• Melbourne, Florida
3 Jun
That is very cute and I see you have some gnomes. I love gnomes and have lots of them in the gardens and on many of my windowsills.

• Marion, Ohio
3 Jun
I love them and trolls. Thank You

• United States
30 May
It looks wonderful. I would love to spend some time in that garden!