DISTURBED BY JENNIFER JAYNES....REVIEW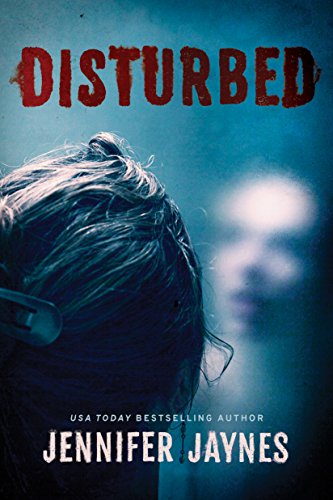 United States
May 31, 2018 5:06pm CST
I finished this book a couple of days ago. It is called Disturbed and is written by Jennifer Jaynes. I have never read any of this author's other books, but after reading this one I will be looking for more. At first, this book was a little slow for me to get into, but it could have been because I needed a day or two of not reading after finishing the last book. Sometimes, I get really caught up in the book's characters that after I finish it I need a break. I didn't want to stop reading this book, so I kept going. I am so glad I did as it was a really good book and even at the end of the book when I thought I had it figured out Jennifer Jaynes throws a curve ball at you. The story is about a young woman who is the survivor of the horrific murders of her roommates on Halloween night. She is found barely alive the next morning after her two roommates were stabbed to death. The story picks up five years later as new evidence is found and the young woman starts to get creepy and threatening notes. Can police solve this case before it's too late? See for yourself!!! I highly recommend this book for anyone who likes mysteries and psychological thrillers. Have you heard/read anything by this author? Picture from Bing images.
7 responses

• Manila, Philippines
31 May
Thank you, Sherry. That is worth the time.


• Corsham, England
4 Jun
You seem to like the same sort of genre as I do. I don't read a lot but I do watch these kind of movies and would love this story line.

• United States
5 Jun
It would make a good movie. I really liked that I almost had it figured out, but then the plot twisted and I wasn't even close. I would never have come up with that which is one of the things I loved about the book. Not one of those stories where you know who did it and it turns out to be them.

• Corsham, England
5 Jun
@morgoodie
I have a terrible habit of going to the end of a book to see how it ends. I don't know why I do it because it spoils the whole story for me.

• United States
5 Jun
@sprite1950
That's not good.

I am tempted sometimes, but I force myself not to because I want to be surprised.


• Portugal
6 Jun
Never read a book from that author, seems a good book but probably there is no Portuguese translation.

• United States
6 Jun
I searched but couldn't find out if there is a Portuguese translation or not. It was a really good book and I want to find her other ones now too. I will check in the library.

• Portugal
7 Jun
@morgoodie
I searched and I could only find the English version and only two of her books.

• United States
7 Jun
@nela13
Oh that's too bad.

Maybe one day they will have them in your language.


• Malaysia
3 Jun
The story sounds interesting! It's nice to finish a book. I haven't been doing that for quite some time.

I haven't been reading a book or novel for years. I always wanted to read a book, but I am spending more time reading online, especially about parenting or homeschooling articles. The books I bought recently all fall under these two categories too. Perhaps I should just pick up a novel and read.


• United States
3 Jun
I was like that when my kids were younger. I never seemed to have the time to read, but now that they are getting older they don't need as much from me so I can read a little more. You should just pick a novel up and unwind with a good read. You work too hard.


• Malaysia
4 Jun
@morgoodie
I can image I'll have more me-time when my kids grow older, now that my youngest is already 2, I have more time than before too. Working online is a relaxing time for me, as I enjoy writing or chatting. I do watch videos online sometimes too, as I can also knit or crochet at the same time. Reading requires much attention, but I am sure reading novel is relaxing too. I used to read novels when I was younger. That's years ago.


• United States
4 Jun
@kaka135
I can't believe your little one is 2 years old already. Doesn't seem possible. Time sure does fly by. I love reading because it takes me away from real life for a short time and I find it relaxing. I am sure one day you will read a novel again.

• China
1 Jun
Thanks for sharing.Sounds like a good book.

• United States
1 Jun
You're welcome. I thought it was a good book.

• Baguio, Philippines
1 Jun
Glad you enjoyed it. Thanks for sharing

• Baguio, Philippines
1 Jun

• United States
31 May
I have not read this author's works, but the book does sound like a good read.

• United States
31 May
It was really good. I want to find more of her books when I go to the library again.